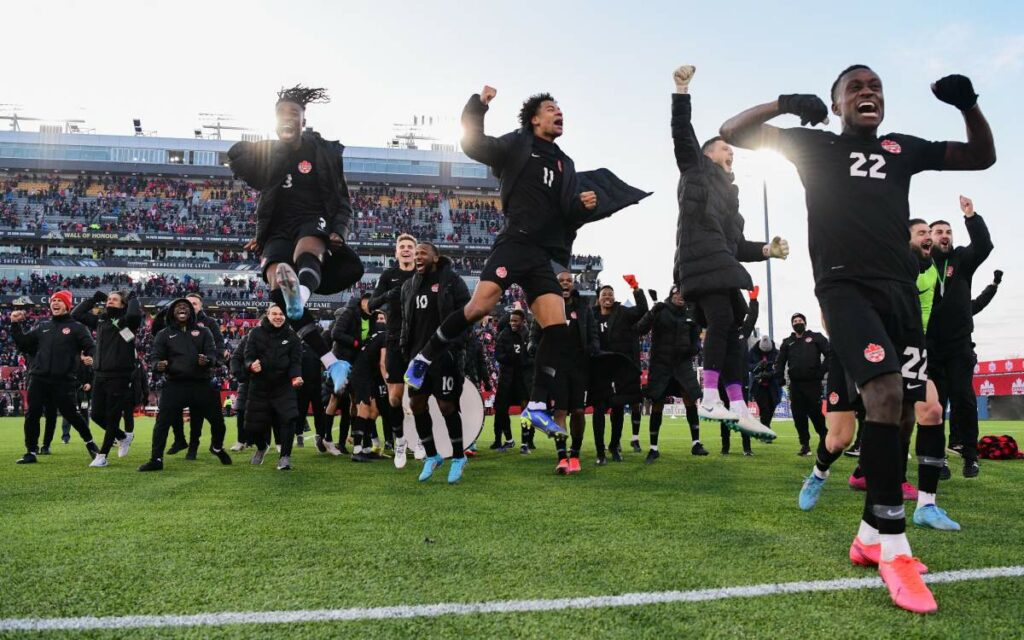 Three Niagara soccer aficionados offer their thoughts and picks. Pictured Canadian players celebrate after beating the U.S. 2-0 in a qualifier back in January at Hamilton's Tim Hortons Field. Photo credit: Twitter/Canada Soccer
The world's biggest soccer event officially kicked off on Sunday from Qatar.
The 2022 World Cup saw the host nation drop a 2-nill decision to Ecuador. 
In fact, Qatar became the first ever hosts to lose its opening match at a World Cup. 
The product on the field may be top notch as 32 of the best teams in the world, playing in eight different groups, will try and raise the World Cup championship trophy come December 18, but the issues off the field continue to make the headlines as well. 
Before the opening match of the tournament, reports surfaced that more than 6,500 migrant workers had died since Qatar was awarded the World Cup more than a decade ago. 
On Monday, thousands of supporters, including England and United States fans, faced chaos as the FIFA app crashed, meaning they were unable to access their tickets to get into the games.
And then FIFA's (soccer's governing body) threat of on-field punishment for players forced World Cup teams to back down and abandon a plan for their captains to wear "One Love" armbands that were seen as a protest to host nation Qatar's human rights record.
Back on the pitch, most here in Niagara and across the country eagerly await Canada's opening match against second ranked Belgium on Wednesday. 
Former Men's National team player Lucio Ianiero, who calls Niagara home and is now the head coach of the League1 St. Catharines Roma Wolves women's team, was asked what it's like to represent Canada on the world stage. 
"It's always exciting because you're representing every single Canadian," said Ianiero, on the Niagara Sports Report on Newstalk 610 CKTB. 
"When the crowd starts to cheer as you walk out, there's no other feeling, there's nothing comparable," Ianiero, who has 17 caps for Canada, added. 
Rob Lalama, head coach of the Niagara College Knights bronze medal winning women's soccer team, feels his counterpart for Canada, John Herdman, is key if the Red and White can somehow advance past the group stage.
"I'm a big fan," Lalama explained. "I think he's very realistic. Obviously, he predicted they would qualify, which was a bold statement, but he was right.
But now you listen to his goals for the World Cup, he says very clearly we have a chance to earn respect, we have a chance to score Canada's first goal (ever at the World Cup) and we have a chance to maybe upset a team. 
These are all very realistic goals."
Ianiero and Lalama were joined on the Niagara Sports Report by another Niagara native with decades of experience in the sport of soccer – the head of operations for the League1 Roma Wolves Carmine Provenzano. 
"There's at least 11 League1 players on the national team right now, so the future's bright for us and the national program."
As for their World Cup and sleeper picks, Provenzano offered this: France is his favorite, with Belgium or Spain as his sleeper teams.
Lalama likes top ranked Brazil to win, and Croatia or Germany to potentially surprise. 
And Ianiero called Argentina his pick to come out on top, with the Netherlands as his underdog.
Here is Canada's group stage schedule at the World Cup: 
Wednesday, November 23th 2 pm vs. Belgium
Sunday, November 27th 11 am vs. Croatia
Thursday, December 1st 10 am vs. Morocco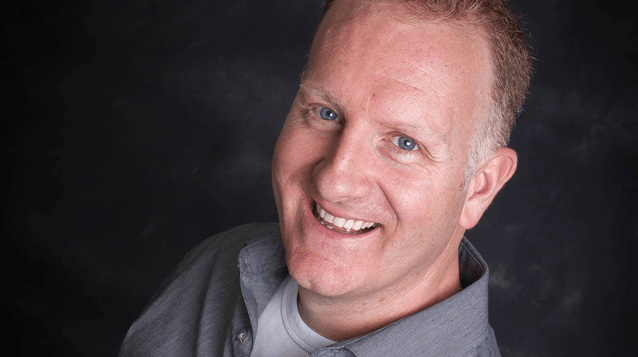 Rod Mawhood is a lifelong Niagara native who has had the pleasure of working in all three mediums – Radio, Print and TV – for over 20 years. His first announcing gig was with the then St. Catharines Stompers. Since then he's worked in radio and TV in Toronto, and currently is the announcer for the Niagara IceDogs and Niagara River Lions.
Rod also covers the Buffalo Bills for FOX Sports and the Buffalo Sabres for NBC Sports.