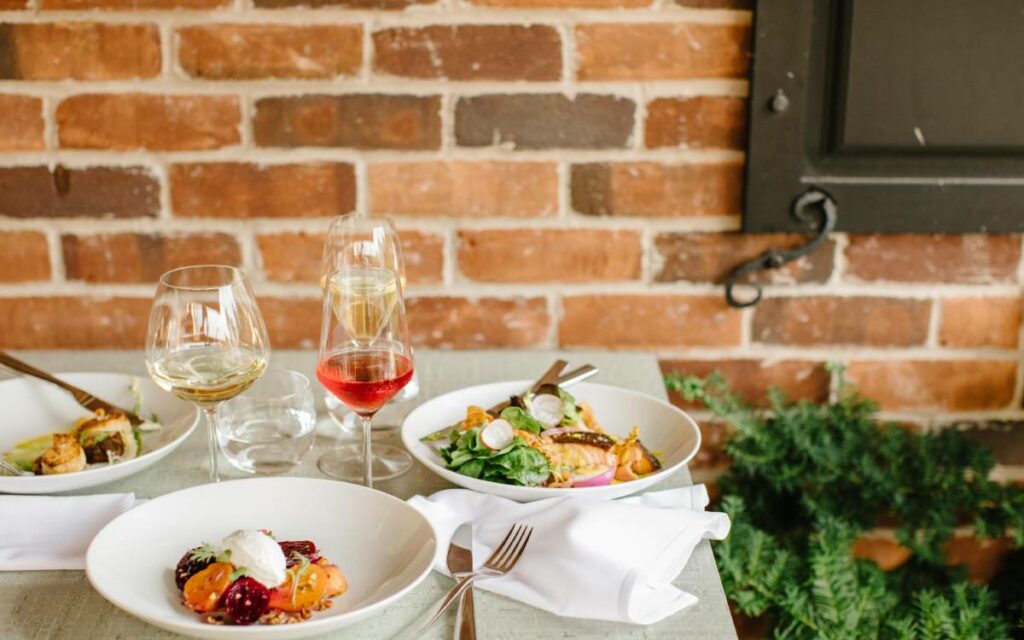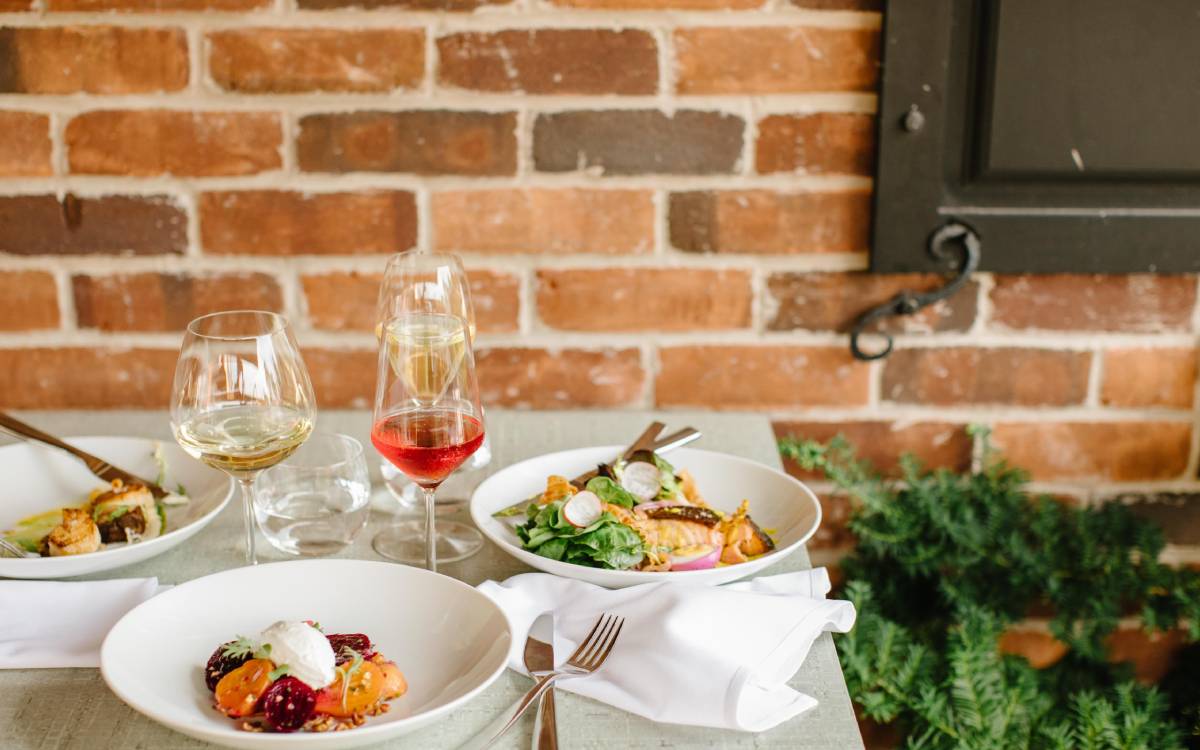 Community support for takeout essential to local restaurant industry.
Whether you are taking a bite out of Karma Kameleon's lobster grilled cheese sandwich or savouring Treadwell's homemade pappardelle, it's a reminder that the Niagara region is a blessed culinary destination.
Local restaurants, reeling from another shut down,  have had to pivot to survive, leaving customers with a learning curve about how important and fragile the industry is right now.
"I don't know if people understand how crucial the next few years are going to be for restaurants," explains Adam Hynam-Smith, owner of Dispatch, a foodie's dream located in downtown St. Catharines. In its first year, Air Canada chose Dispatch as one of the top 10 restaurants in the country.
It's important to note that, despite the lockdown, the Ontario government order allows the public to leave their home to purchase items such as take-out, providing much needed assistance to restaurants.
"I think many restaurants are offering takeout to stay  relevant and try to keep some staff employed, even if part-time but  we really don't make money doing it," he explains.
Along with Dispatch-at-home meal kits, menu options includes gourmet chicken sandwiches, Aussie sausage rolls and master stock tofu  and dinner for two that comes with their specialty fried chicken, furikake fries, sausage rolls and Lata Portuguese tinned mackerel fillets in olive oil. This is paired with a bottle of 2019 Aux Zarel-lo Pet Nat Sparkling from Spain.
Despite the immense efforts to be creative by many in the restaurant business, he is worried about the future of the restaurant industry when Federal Government  pandemic relief money needs to be repaid and no one can afford to do so.
"So many people in the supply chain, from farmers to many other businesses are impacted when restaurants start closing" he said. While Hynam-Smith hopes the Federal government will do more to help, in the meantime he has a small request for customers.
"It is very much appreciated if people can pre-order a take-out meal, even a few days in advance so we can manage our supplies, hold our costs and avoid waste. It's just one small request that can really help," he said.
In Thorold, chef and co-owner William Brunyansky is busy in the kitchen of Karma Kameleon Gastropub creating another of his generously stacked and truly delicious lobster grill cheese sandwiches. He and his wife and restaurant co-owner Shannon Lindsay are also trying to adjust to the restriction to takeout/delivery,  an unanticipated and challenging business model created due to the pandemic.
"It's been difficult, we are doing what we can and we appreciate the support from the community," he added.
He says they have had to scale back  some menu items and added family-style offerings and soup to go.  But Brunyansky assures that he's kept most of the popular menu options.  Some other tasty selections include the Giant Yorkie Bowl, Southern Fried Chicken & Buttermilk Waffles and the Tempura Calamari.
Also keeping a strong presence in the takeout space is Treadwell, a well-established destination for food and wine  aficionados. Featured in Wine Spectator and many other publications, owner and sommelier James Treadwell says his focus is on maintaining the brand – known for impeccable service, cuisine and  presentation – in a takeout platform.
"I think sometimes  adversity can bring out the best in people," said Treadwell.
Located in Niagara-on-the-Lake,  their farm-to-table cuisine is accompanied by some of Niagara's best wine.   Treadwell says features like their  gourmet dinner for two with a bottle of wine  build on their reputation for quality food and great wine pairings.
"We try to offer really fun, interesting wine to go with the meals," he adds. Customers who order from the main takeout menu can also take advantage of the knowledge of Treadwell's  sommeliers to ask about pairing options.
"Being able to sell wine for takeout has really helped us a lot,"  he added.
Not only has removing an "archaic" liquor law been a positive move from the province, but Treadwell says he admires the resilience of many local restauranteurs  who are doing what they can during these challenging times.
On Thursdays, Treadwell also offers Dev's Indian Takeout, named after their Sous Chef, featuring a host of traditional options including Hyderabadi Dum Biryani, Goan Abot Tik and |Kesar Phirni.
Kim Alvarez, co-owner with husband Ron Rakocevic of the Beach House Restaurant & Patio is also hopeful the community will stand by local restaurants.
"We opened in November, right in the middle of COVID-19," she says. Located in Crystal Beach, the restaurant is situated steps from Bay Beach.
While she admits the shutdown has meant scaling back the menu and staff, she is committed to offering a broad range of authentic cuisine from around the world.
"Our Balkan Cabbage Rolls and Butter Chicken are very popular" she added.  Among the many other menu items for takeout include Bulgogi Cheesesteak Wrap, Burek and Fish and Chips.
Niagara's restaurants have upped their game with an abundance of options and the 30,000 plus followers on the Facebook site, Restaurants of Niagara, is hopefully a good sign that the community is going to keep up the support.