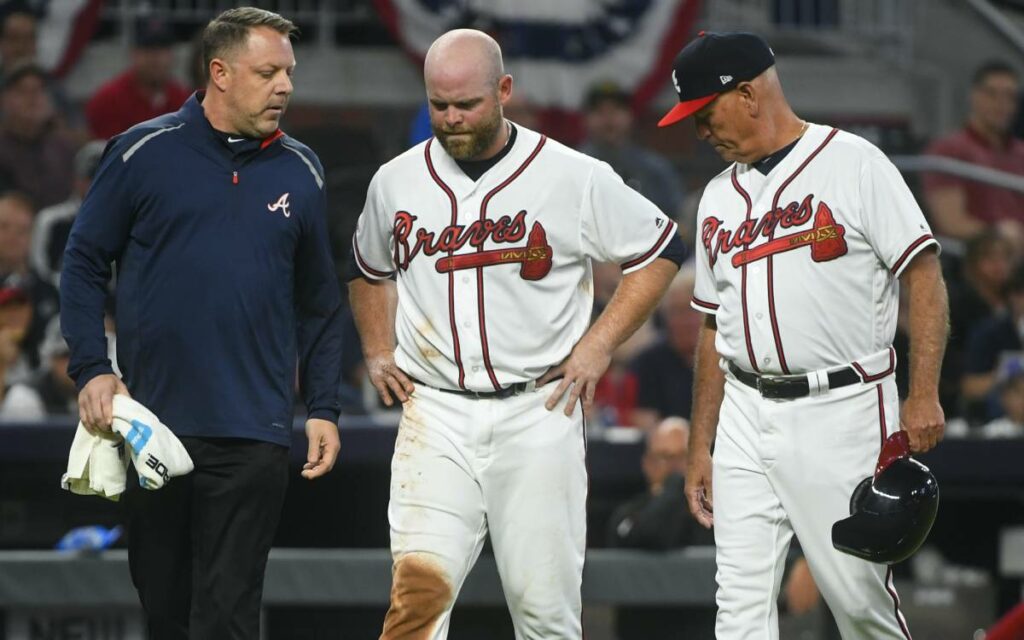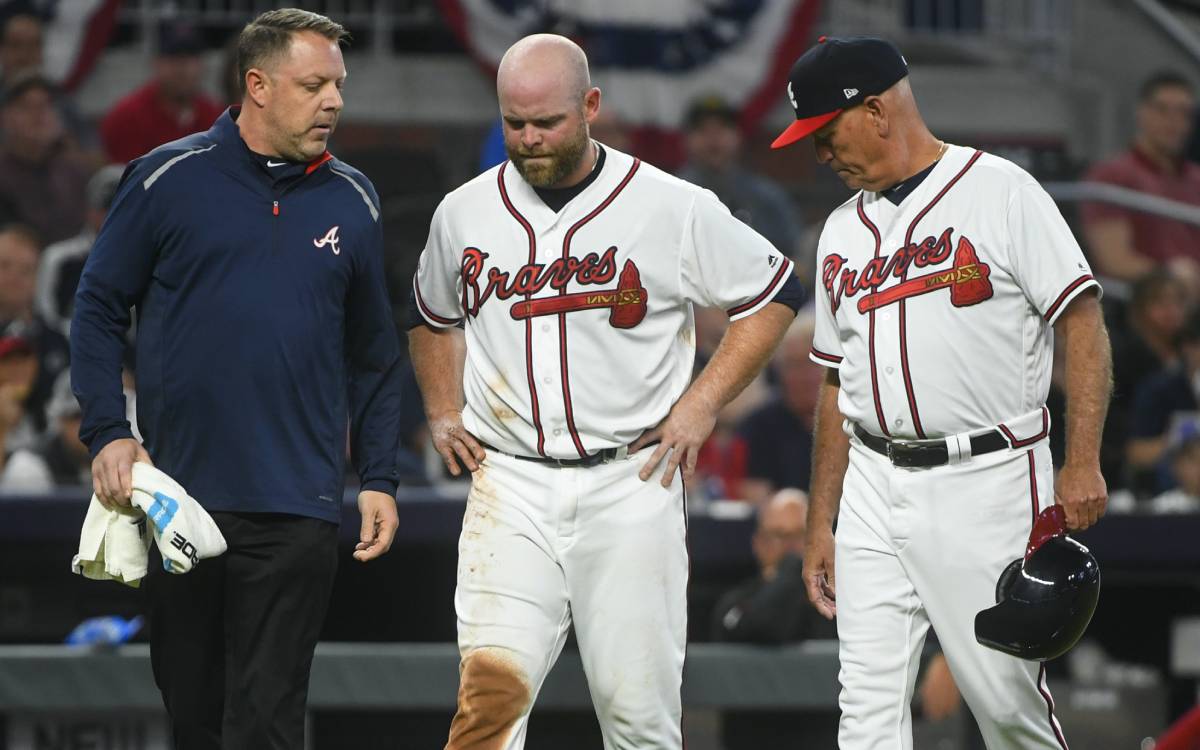 Then-Atlanta Braves trainer Mike Frostad (left) comes off the field with Brian McCann (center) and manager Brian Snitker during a game against the Miami Marlins in April 2019. Photo credit: The Atlanta Journal-Constitution/John Amis
Twenty-six years after starting his professional baseball career in St. Catharines, Mike Frostad can now say he's a World Series Champion. 
Frostad was part of the Atlanta Braves organization that won the World Series two weeks ago Tuesday in six games over the Houston Astros.
The now 48-year-old Frostad joined the Niagara Sports Report on Newstalk 610 CKTB and said he landed in baseball due to happenchance. 
"It all started when I was working with the football team at the University of Calgary," said the Braves Assistant Athletic Trainer from his home in Medicine Hat, Alberta. 
"We went to the Vanier Cup, and at that time the Championship Game was held in the Skydome, now the Rogers Centre, and I managed to meet up with some people from the Blue Jays while I was there and just kind of kept in touch with them and things kind of just took off.
Before I knew it, it was May of 1996, I was offered a job to be the trainer of the short season-A St. Catharines Stompers. The Stompers were an affiliate of the Toronto Blue Jays."
After 22 years with the Blue Jays organization his contract wasn't renewed but it didn't take him long to land in Atlanta where former Jays General Manager Alex Anthopolous was now in charge.
"He took George Poulos (former Head Blue Jays Athletic Trainer – now in the same position with Atlanta) with him, who then brought me over," Frostad said. 
"There's a lot of connections to Toronto. I don't know if I've seen that where one team is represented so much in another team."
As for everything coming together for the Braves, who had a mere 88-win regular season, Frostad said the team's belief began with a long road trip back in August.
"I think it was in August. We went on a west coast road trip, and we went (9-0) on that road trip, and it was kind of like 'wow, we really have a chance to do this thing' – that's kind of where we took off from there.
We spent over 100 days under .500. That nine-game road where we went 9-0, it boosted all of us, and from that point forward there was no looking back I don't think."
And to win the World Series after more than a quarter of a century, how was that?
"This is real now. We didn't know that we were going to do it, but we ended up pulling it off. This is unbelievable, we just won the World Series and we're World Champions."
Frostad didn't have long to celebrate Atlanta's first World Series win in 25 years. His phone rang less than 24 hours later, on the Wednesday, with a life-changing offer.
"The day after we won the World Series the now current General Manager in LA (Los Angeles) for the Angels, who was the assistant GM in Toronto and Atlanta, Perry Minasian contacted me and wanted me to be his Director of Sport Medicine and Head Athletic Trainer going forward. His ultimate goal is to kind of model it like what we've been doing in Toronto and Atlanta and emulate it in LA. I am now a Los Angeles Angel of Anaheim.
It's what all of us strive to be in this game, the Head Athletic Trainer, and I'm getting that opportunity.
Perseverance goes a long way," added Frostad. 
A message we can all use in everyday life.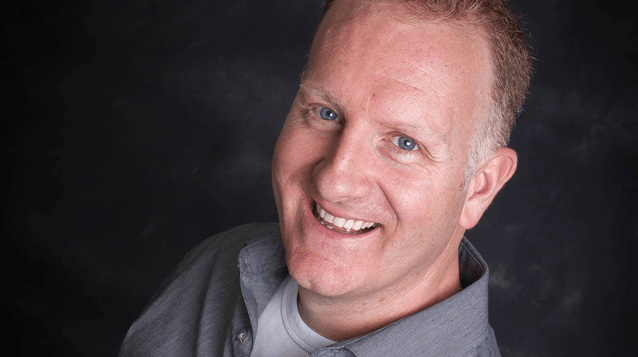 Rod Mawhood is a lifelong Niagara native who has had the pleasure of working in all three mediums – Radio, Print and TV – for over 20 years. His first announcing gig was with the then St. Catharines Stompers. Since then he's worked in radio and TV in Toronto, and currently is the announcer for the Niagara IceDogs and Niagara River Lions.
Rod also covers the Buffalo Bills for FOX Sports and the Buffalo Sabres for NBC Sports.