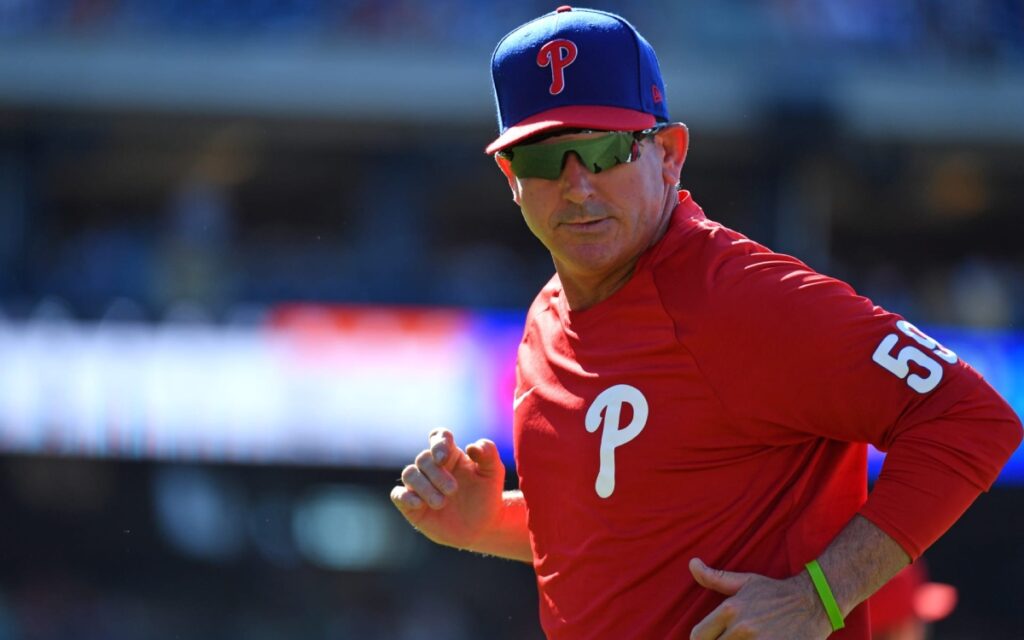 Only one Canadian involved in best of seven set. Phillies manager Ron Thomson (pictured), from southwestern Ontario, will try to win his sixth career championship ring against powerhouse Houston.  
The 118th edition of the World Series is definitely living up to its moniker. 
The Houston Astros roster features players from six different countries. The United States of America, Dominican Republic, Venezuela, Mexico, Puerto Rico and Cuba. 
The Philadelphia Phillies will field a team with players of four different nationalities. USA, Venezuela, Dominican Republic and Panama.   
Now outside of the players, one member of the Phillies enters the series with five championship rings. 
And oh ya, he just happens to be Canadian.
Phillies Manager Rob Thomson is from Corunna, ON – just outside Sarnia. 
The 59-year-old Thomson, who just signed a contract extension earlier this month, is the first Canadian full-time MLB manager since the 1930s. He's also the first Canadian manager to lead a ballclub to the World Series.
Thomson won five World Series, all as a coach, with the New York Yankees. 
He took over when the club was just (22-29) on the season. 
All that being said, there's no doubt Thomson's Phillies are the underdogs entering the best of seven series which begins Friday night in Houston. 
The Astros are a perfect (7-0) this postseason, and (11-1) in the month of October.
Philadelphia's Bryce Harper, easily one of the best players in the game today, has the best offensive numbers from both teams. 
Harper sports a .419 batting average, a playoff best 18 hits, five home runs and 11 runs batted in (RBI).
Harper's teammate Rhys Hoskins also has five homers and 11 RBI.
When you think of the Houston Astros you think recent playoff experience and success, and pitching. 
The Astros posted the best bullpen earned run average (ERA) in the regular season in the Major Leagues, and the relief corps has pitched even better in the playoffs. Houston's relievers have allowed three runs – all on solo homers – and 14 hits while striking out 42 batters in 33 innings this postseason.
Can you say impressive?
This is Houston's fourth World Series appearance in the past six years. 
Your Game 1 starters: 
Justin Verlander (1-0, 6.30 ERA in the postseason) for Dusty Baker's Astros. 
Aaron Nola (2-1, 3.12 ERA in the 2022 postseason) for Thomson's Phillies
Here are the projected starting line-ups for both clubs:
Philadelphia:
Kyle Schwarber, LF – USA 




2. Rhys Hoskins, 1B – USA 




3. J.T. Realmuto, C – USA




4. Bryce Harper, DH – USA




5. Nick Castellanos, RF – USA




6. Alec Bohm, 3B – USA 




7. Bryson Stott, SS – USA 




8. Jean Segura, 2B – Dominican Republic 




9. Brandon Marsh, CF – USA 
Houston: 
Jose Altuve, 2B – Venezuela 
2. Jeremy Peña, SS – Dominican Republic
3. Yordan Alvarez, LF – Cuba
4. Alex Bregman, 3B – USA 
5. Kyle Tucker, RF – USA 
6. Yuli Gurriel, 1B – Cuba 
7. Trey Mancini, DH – USA 
8. Chas McCormick, CF – USA
9. Martín Maldonado, C – Puerto Rico 
And here is the World Series schedule:
Friday, Oct. 28
Game 1, PHI @ HOU, 8 p.m.
Saturday, Oct. 29
Game 2, PHI @ HOU, 8 p.m.
Monday, Oct. 31
Game 3, HOU @ PHI, 8 p.m.
Tuesday, Nov. 1
Game 4, HOU @ PHI, 8 p.m.
Wednesday, Nov. 2
Game 5, HOU @ PHI, 8 p.m. (if necessary)
Friday, Nov. 4
Game 6, PHI @ HOU, 8 p.m. (if necessary)
Saturday, Nov. 5
Game 7, PHI @ HOU, 8 p.m. (if necessary)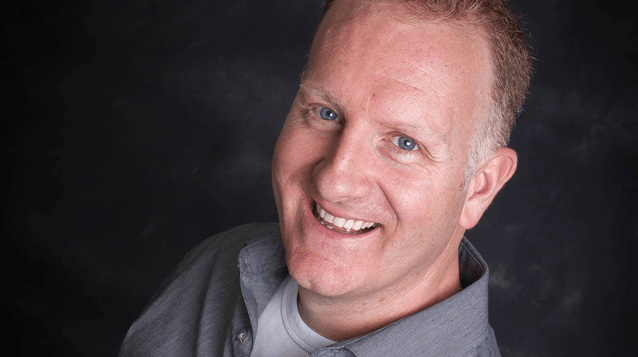 Rod Mawhood is a lifelong Niagara native who has had the pleasure of working in all three mediums – Radio, Print and TV – for over 20 years. His first announcing gig was with the then St. Catharines Stompers. Since then he's worked in radio and TV in Toronto, and currently is the announcer for the Niagara IceDogs and Niagara River Lions.
Rod also covers the Buffalo Bills for FOX Sports and the Buffalo Sabres for NBC Sports.