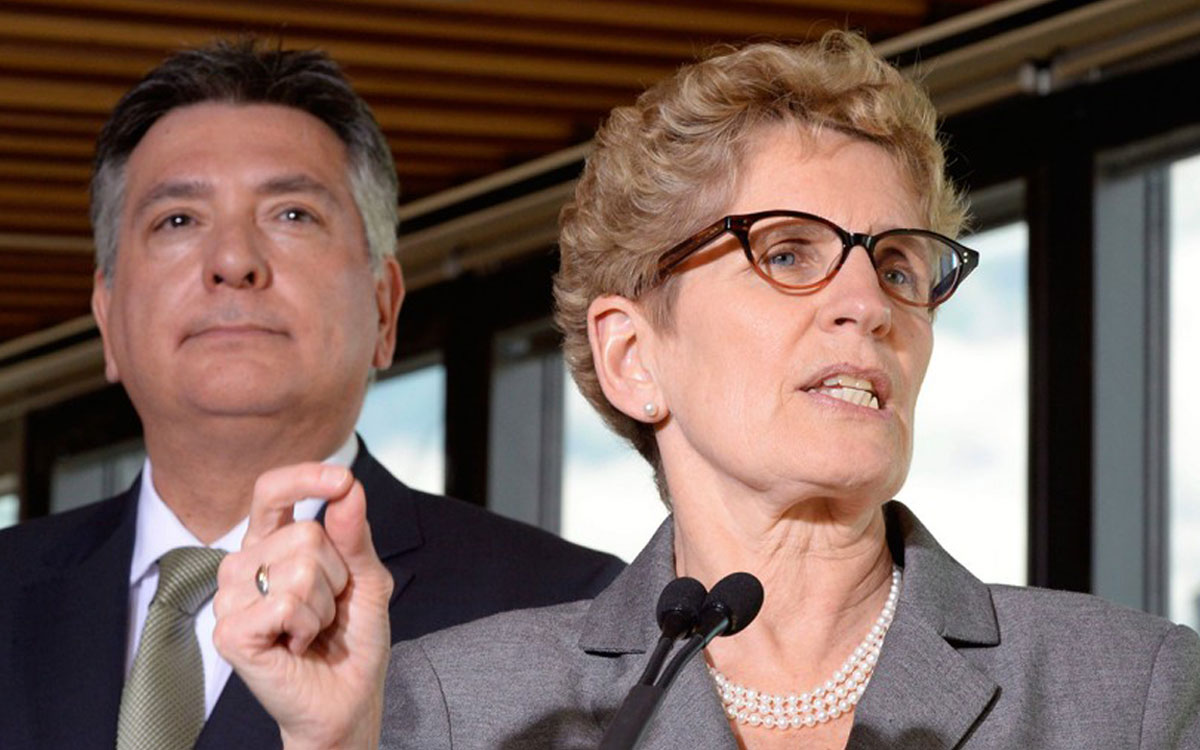 It seems that all the superlatives have already been used up to describe the Ontario Liberals' irresponsible big-spending pre-election budget, not to mention the profanities.  The budget was just formally announced this past Wednesday, but had been foreshadowed in the weeks prior as big-spending announcement after big-spending announcement was made by Premier Wynne and her cronies.  Clearly there are no limits to the amount of our money this government will spend in their increasingly desperate quest to be re-elected after 15 years of wasteful, destructive and inefficient government.
The actual details contained in the budget are demoralizing to any sensible Ontario taxpayer. After more than doubling the provincial debt to $325 billion, Finance Minister Sousa promised more of the same with a deficit of $6.7 billion in the 2018-2019 fiscal year, and he forecast at least 6 more years of future budget deficits.  The Liberals made a big deal out of pretending to balance the budget last year, while the real experts, like Auditor General Bonnie Lysyk and Financial Accountability Officer J. David Wake, exposed their dishonesty. They clearly pointed out how the budget wasn't ever really balanced at all, as debt was hidden off the books in Hydro utilities and elsewhere.
Even as recently as a couple of months ago, Minister Sousa was still boasting that the budget would be balanced this year. But abysmal political approval numbers caused panic to set in and a new spending spree to be announced.  Some of the big-ticket items outlined in the budget include adding 2 billion dollars for pharmaceuticals and hospital spending, 2.1 billion dollars for mental health, and 2.2 billion for "free" daycare. They are now proposing dental-care spending, along with a hodgepodge of other tax dollars sprinkled hither and thither. It seems that the Liberals have pretty much given up on voters in the middle of the political spectrum, instead focusing on stealing as many votes as possible from the NDP with this heavily left-leaning budget.
One of the more laughable comments from Wynne was that she is working hard to make life more affordable for average Ontarians.  This is a bit hard to swallow, to say the least, after Wynne and her predecessor Dalton McGuinty worked hard to make life less and less affordable with foolish ideological crusades like "green energy," which more than doubled hydro costs. Add to the list the carbon taxes, which increase the cost of everything;  bigger and more expensive government that will require high taxes far into the future, and a legacy of deficits and debt that rival some of the highest per capita in the world.
Bad jokes and dark humour have surrounded this budget. It has been clearly seen as an extreme and desperate attempt to buy Ontarians with their own money. The party continues to amplify all of the bad policies that have led voters to become so very fed-up with this highly unpopular government.  But the biggest joke of all may take place if this ploy succeeds in re-electing the Liberals. If it does, it can be pretty much guaranteed that few Ontarians will be laughing by then.
Catherine Susan Swift is the former Chair of the Board of the Canadian Federation of Independent Business. She is currently the spokesperson for Working Canadians www.workingcanadians.ca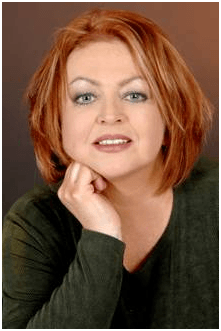 Catherine Swift is currently President and CEO of Working Canadians (www.workingcanadians.ca.  Prior to that, Catherine Swift had been with the Canadian Federation of Independent Business since September 1987, initially as Chief Economist. She became Chair in June 1999 after being named Chief Executive Officer in July 1997 and President in May of 1995.  Her various responsibilities included coordinating policy issues at federal, provincial and municipal levels of government, representing CFIB with politicians, government, business, media and other groups.
Ms. Swift has worked with the federal government in Ottawa holding several positions with the Departments of Consumer and Corporate Affairs, Industry and Communications. Her areas of specialization included corporate and industrial analysis and international trade. Catherine Swift has a MA in Economics.
She has published numerous articles in journals, magazines and other media on such small business issues as free trade, finance, entrepreneurship and women small business owners. Ms. Swift is a Past President of the Empire Club of Canada, a former Director of the C.D. Howe Institute and past President of the International Small Business Congress. She was cited in 2003 and again in 2012 as one of the top 100 most powerful women in Canada by the Women's Executive Network.