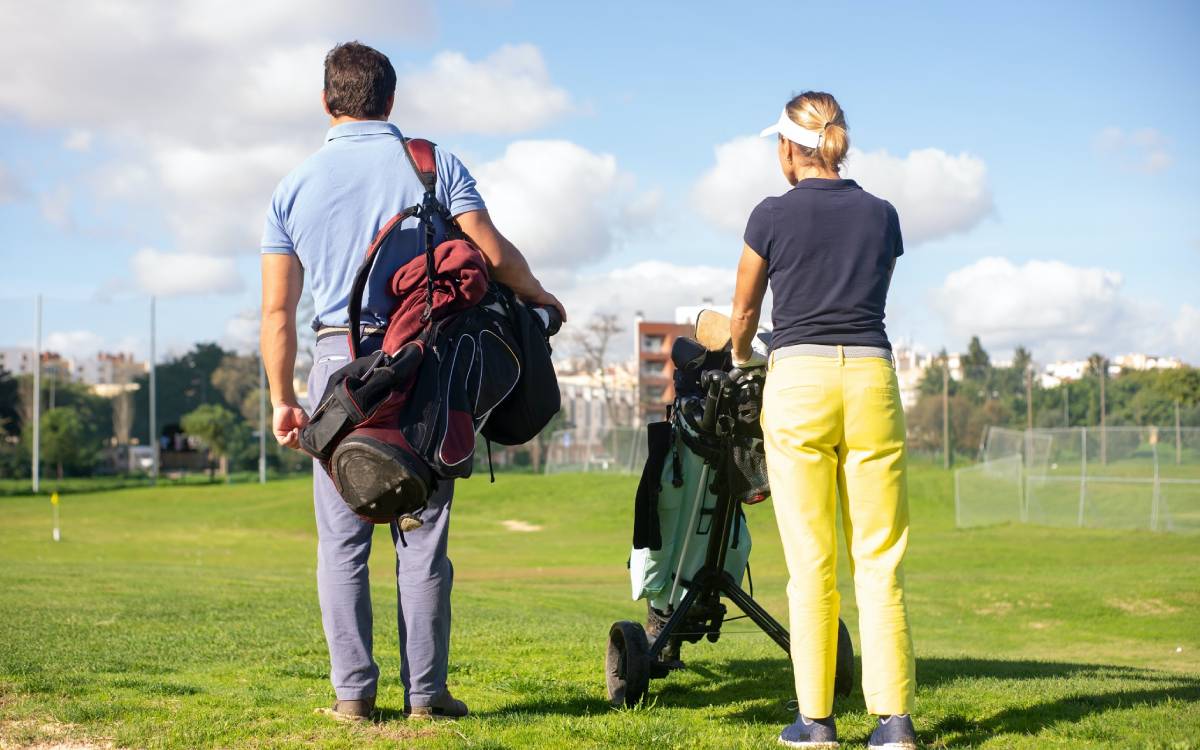 Photo credit: Pexels/Kampus
In my life in politics and media I have seen my fair share of "right to" movements, from the benign to the ridiculous.
There was the "right to sleep" protest in Victoria as a homeless man was getting repeatedly roused as he slept on the steps of a girl's school. Yes, this turned into a protest.
Then there was the "right to camp" movement in Toronto when homeless advocates wanted city parks turned into campsites. While this was less ridiculous, the lack of sanitary facilities made it at the very least unhygienic.
The most ridiculous was the "right to smoke" movement, as B.C. bar owners protested not being able to let patrons smoke in designated smoking rooms – basically small greenhouses filled with cigarette smoke so thick you couldn't see your drinks.
Still in my life of seeing "right to" movements I have never seen anything so dumb as the ongoing "right to golf" movement in Ontario. TSN, yes The Sports Network, is seemingly leading the charge, with former NHL players like Jeff O'Neil and Carlo Colliacovo protesting daily on their radio shows and social media.
They protest on a television and radio network that are paid very well for advertisements promoting, you guessed it, golf equipment. So basically they get paid by golf equipment manufacturers to promote golfing on their radio and television shows – during a pandemic.
Just a note, if these two want to golf so much, I'm sure they could spend weekends flying to another province to tee it up. Instead they choose to protest, saying it is only common sense.
Yes, it is common sense; the government wants you to stay home, if you are going to a golf course you are not staying home, basic common sense.
Now I know that Ontario, specifically Toronto, Peel and the 905, are the only places in the world suffering from COVID-19. It is so focused in these areas that world leaders have gathered to change the meaning of pandemic to "something only experienced in Toronto, Peel and the 905."
Because Ontario is the only place in the world suffering from COVID-19, it is the only place in the world being locked down. The rest of us have hair that looks like Sideshow Bob and the federal government is running up a trillion dollar deficit simply to give Ontario emotional support.
Okay, I understand Ontario's lockdown has been larger and worse than other places in Canada. This is a fact that is not up for debate, but there are a few other facts that are also not up for debate.
First, there are four international airports in Canada still open to receive flights from around the world. On a daily basis these flights are bringing in new COVID-19 variants as reported by the federal government on its Statistics Canada website – contradicting the prime minister himself.
Montreal is one of the airports and has been under a curfew for more than 100 days. This means you literally cannot leave your house, no not even to golf, or face fines.
Vancouver has an international airport and if you are in B.C. and are driving around the police have the right to pull you over, card you and if you are outside of your health zone, hit you with fines.
Calgary has an international airport and you can golf in Alberta. You cannot do anything else because Alberta has the highest COVID-19 rates per capita in the world.
One other fact, if you drive one hour from the CN Tower in any direction you encompass nearly seven million people. If you drive one hour in any direction from Calgary, the country's fourth largest city in Canada, you maybe encompass two million.
In fact to get even close to encompassing the same amount of people as the GTHA you would need to drive 10 to 12 hours from Calgary in any direction. All distances are measured in Canada only for the sake of the argument.
Additionally, Toronto, Mississauga, Brampton and Pearson Airport are importing COVID-19 variants from around the world. These areas are Canada's shipping hubs, basically if you want something shipped to Canada, it in all likelihood goes through the GTHA.
The kinds of jobs these kinds of places have are generally lower wage, less skilled workers. Basically, people who are forced to work two or more jobs and co-habitat with two or more people.
These are areas where sickness will spread a lot more easily than a condo in Collingwood or a house in Poshawa.
So the people we are all relying on are getting sick, massive efforts are being made to get them vaccinated and tax dollars redirected to pay sick leave. Sick leave being paid by Ontario taxpayers because Amazon mogul Jeff Bezos is only worth $200 billion US and clearly has crocodile arms when it comes to picking up a cheque, but I digress.
Here is the thing about the people we rely on for food, the supply chain, keeping Canada going, even if they did get a day off and could afford it, they are probably not going golfing. They are probably not picking up a new set of Taylor Made SIM2s.
So, golf courses are closed. They are for a simple reason, the government wants you to stay home and if you are golfing, you are not staying home.
It has been a hard 14 months for all of us. Many have had lockdowns worse than others. Many haven't been able to work; many have lost loved ones, businesses and livelihoods.
But let us all shed a tear for those who can't golf. Their lives will forever be changed knowing this could have been the year they broke 80, then shot 92 the very next round.
Let us not think about the triage going on in hospitals in a first world country, let's think about being forced to test the new 60 degree wedge in the backyard instead of on the links.
Let us not think about not being able to attend a love one's funeral, let us instead think about how much longer it'll take to break in a pair of Nike Air Max 90s.
Let us all shed a solemn tear for the people whose lives have been changed irreparably through the pandemic because they could not…golf.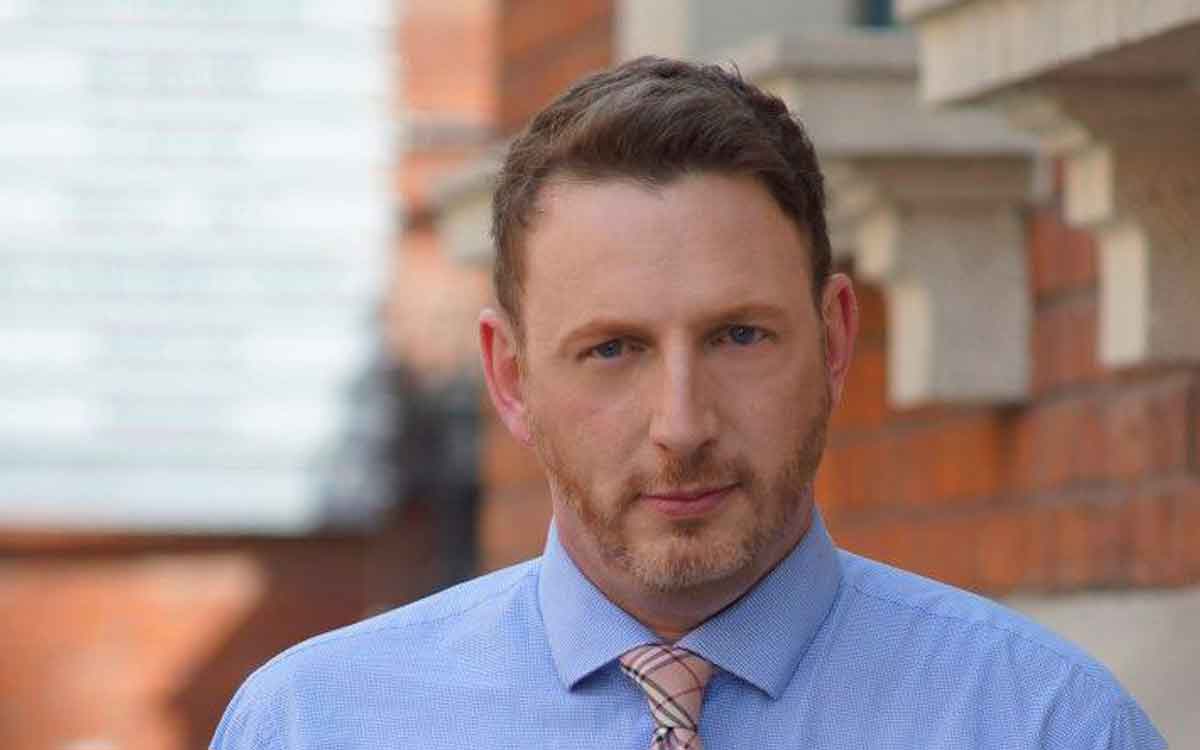 Kelly Harris is Principal of Harris Public Affairs. He is a regular commentator on Global News Radio 640. He has spent the last decade working with Canada's credit unions and served as Director on the Board of the Canadian Credit Union Association. An internationally published journalist, he has held senior positions in the Gordon Campbell government in British Columbia and Tim Hudak's opposition at Queen's Park. An avid traveller, cyclist, member of Bills Mafia and die-hard fan of the Toronto Maple Leafs.