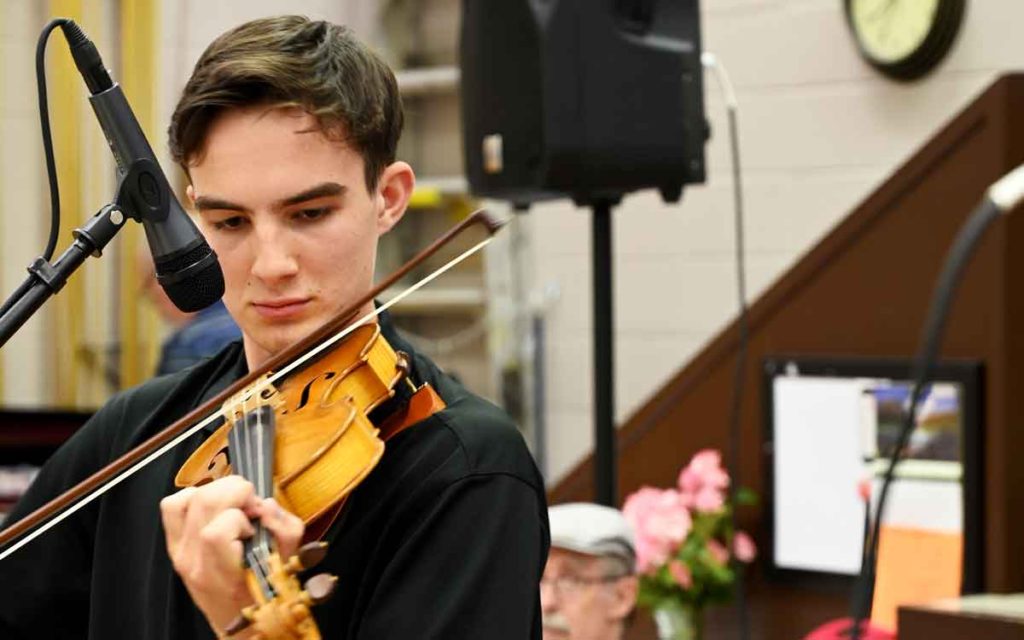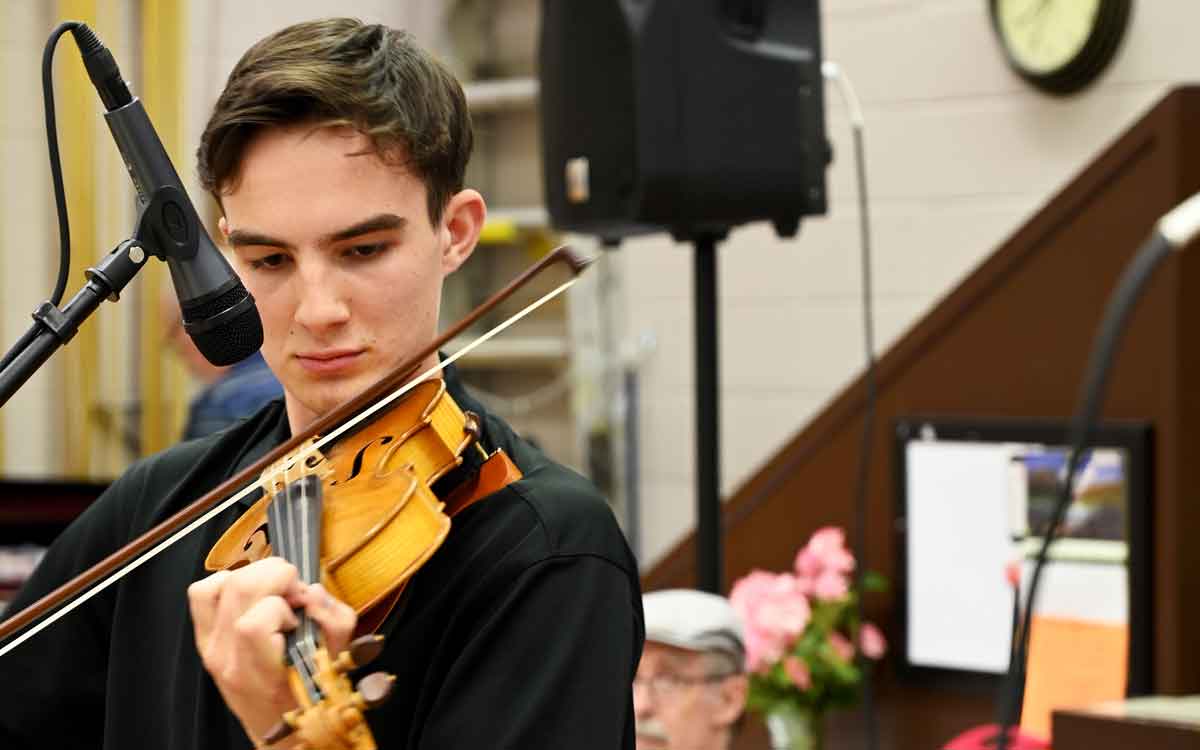 Former St. Catharines resident Alex George is one of Canada's top young fiddle players and is performing this summer in Oh Canada Eh? in Niagara Falls. 
Alexander George is quickly becoming one of the best fiddle players in the country and this summer he has been given a chance to return home to Niagara where he will play in the musical comedy Oh Canada Eh in Niagara Falls.
The 18 year-old Humber College music student grew up in St. Catharines before moving to Almonte to attend Cantebury high school which is home to a specialized arts program. He's thrilled to be back in Niagara for the summer doing something he loves; and getting paid to do it. "My first fiddle teacher called me out of the blue in February or March and told me there was an opportunity with Oh Canada Eh," said George. He auditioned and got the gig. "I got lucky because these gigs don't come around often."
George said he really enjoys the songs he gets to play in the show, "It's a pleasure to be a part of such a talented group. It's a fun experience." While the dinner theatre show in Niagara Falls, which is celebrating 25 years this season, is critically acclaimed, a lot of fun, and packs in audience members each night, George has greater ambitions.
When asked about where he sees his passion for music taking him in the future, George has a few ideas. "I feel like my vision will change but I think it would be great to be a studio musician in Nashville. I also think it would be fun to play on cruise ships and see a bit of the world."
Teaching music is something that George would also like to pursue. No matter where his musical journey takes him, George knows that to make a career out of it will require a lot of hard work and a bit of luck. He's already caught a few breaks. Recently he had the chance to play with Natalie Macmaster and Donnell Leahy on a few occasions including their televised Christmas special, a concert at Casino Rama as well as a show at the National Arts Centre. "It was a privilege being on stage with such acclaimed musicians," said George. "It was a rush being on a big stage with 4,000 people in the audience."
George, who got his first fiddle for his eighth birthday, has been playing the fiddle for a decade. "I wanted one earlier but I don't think my parents believed I would stick with it," he said with a laugh.
Despite an initial hesitancy in purchasing that first fiddle, George said his parents have been overwhelmingly supportive throughout his musical journey. In fact, his first exposure to music with a fiddle was when he and his parents would travel to the east coast to visit family and partake in traditional maritime kitchen parties. "My mom is from Nova Scotia and we would go there every summer. There were always kitchen parties and many of my family members would play instruments."
While growing up in Niagara, George would play in seniors' homes twice a week with a local fiddle club. "I performed so much as a kid it's not as intimidating playing live now I guess." That fiddle club, Niagara Old Tyme Fiddlers Association, presented George with a scholarship this past Wednesday. The scholarship is in memory of Elvera Ciazynski who was a St Catharines resident and fiddle club member. she died two years ago from  cancer. Ciazynksi always wanted to encourage young people to join the club and was a big supporter of George's.
George's personal music tastes span a number of genres. His studies at Humber College focus mostly on jazz so of course Miles Davis and John Coltrane are two of his favourties. But heading to Nashville and playing country would be a dream come true for the young musician. George says he likes a lot of the classic country artists because they use a lot of fiddle in their music. "If I had the choice to play with any country singer I'd say George Strait or Alan Jackson as two from the older era of country and also Chris Stapleton and the Zac Brown Band from the newer crop of country artists."
It's taken serious commitment and dedication just to get this far in his young career but with his desire, determination and love for his craft, Niagara might just hear a hometown boy playing the fiddle on the next big country hit.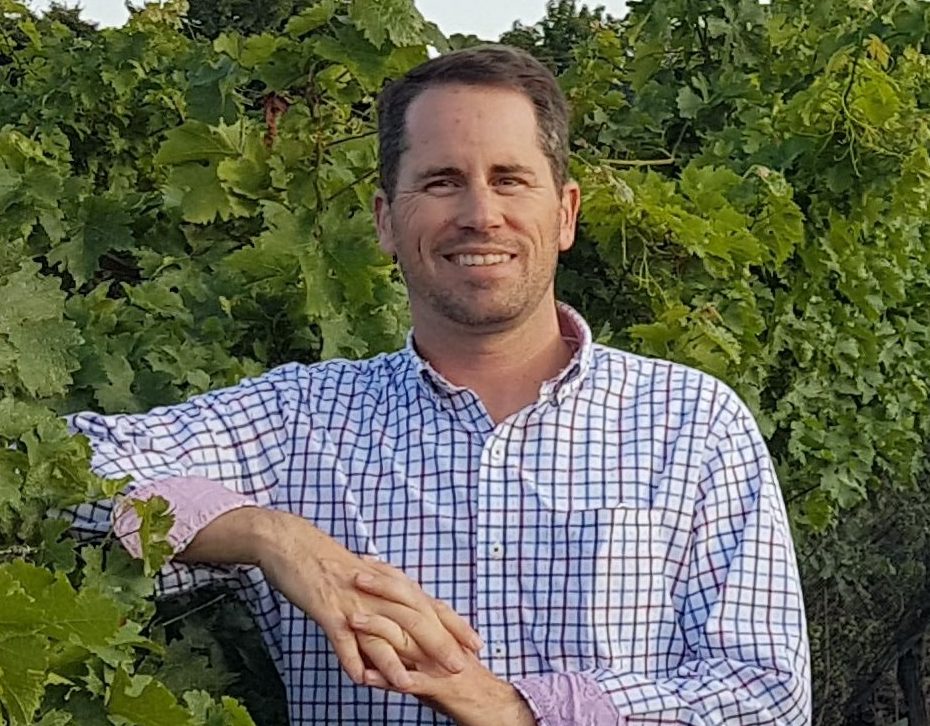 Kevin has spent over two decades as a public relations professional in a variety of sectors including professional sports, the arts, industry and healthcare.  After tiring of the daily commute to Toronto he returned to Niagara and launched The Niagara Independent, an online news source published twice weekly.
He is a graduate of Brock University, Niagara College and the Richard Ivey School of Business. He was named one of Niagara's 40 Under Forty in 2005.
Kevin is most proud of his twin daughters. He is also a triathlete and four-time Ironman finisher.