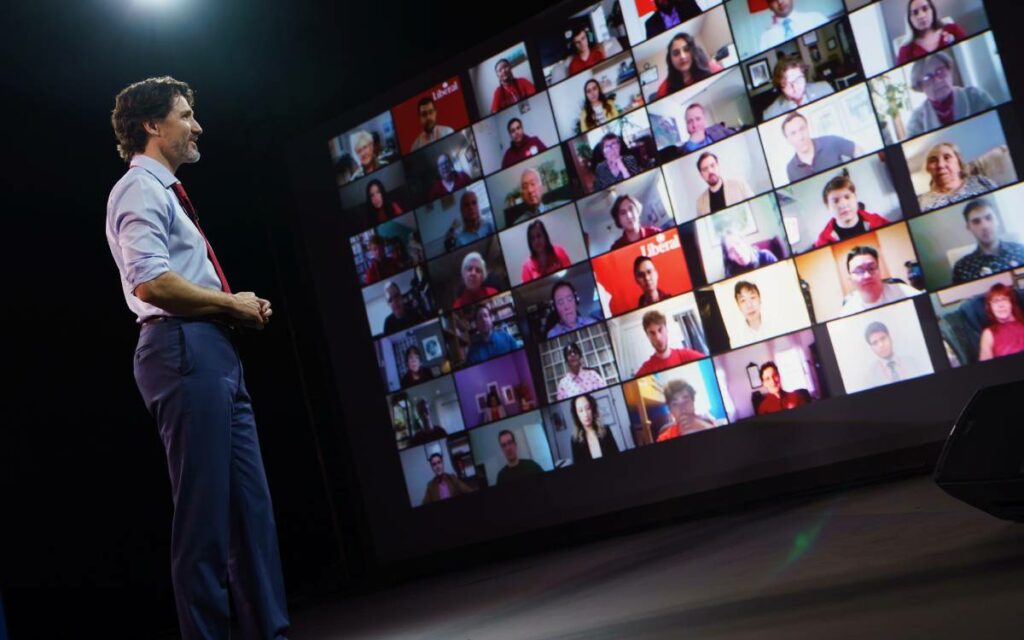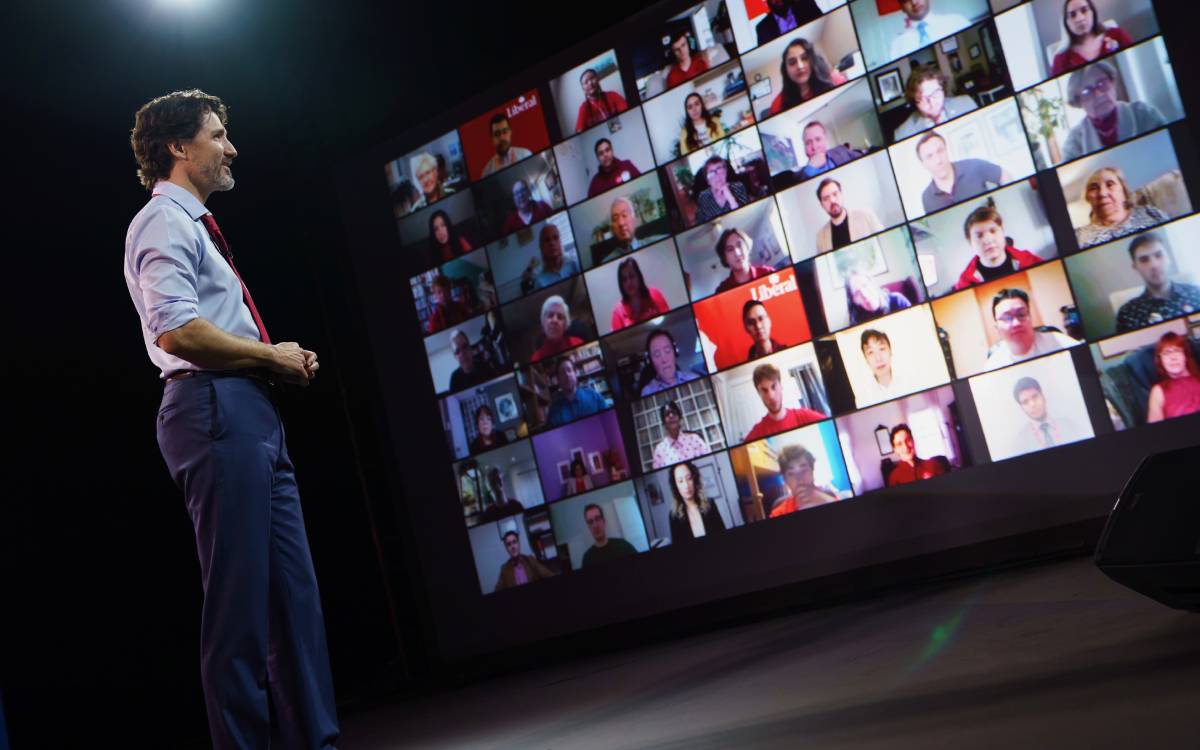 Prime Minister Trudeau addresses Liberal faithful during the party's recent national convention, held virtually over the weekend.
Permanence of pricey COVID-19 programs, lofty climate change promises, and a healthy dose of fear-mongering towards conservatives. Those wondering what the Liberals intend to run on in the next election should have a pretty clear picture following their policy conference this past weekend.
The Liberals and NDP held their annual conventions over the weekend, both of which outlined policies designed to appeal to left-leaning voters. While the NDP's challenge is to draw contrast with the Liberals, Justin Trudeau and his colleagues were focused on creating distance between themselves and the Conservative Party, in both policy and rhetoric.
Green recovery buzzwords were in abundance at the virtual affair. Delegates supported a proposal calling for a green new deal to quicken the transition to clean energy resources. The virtues of an environmentally sound economic recovery plan served as a key pillar in an address from Mark Carney, former Bank of Canada governor and potential Liberal leadership candidate. Carney's endorsement of these policies foreshadows the likely contents of next week's federal budget, which will be tabled by Chrystia Freeland next Monday, April 19.
Beyond high level targets and aspirational views, there's not much of a roadmap for how the Liberals would actually execute a green recovery (at least in a way that acknowledges the existing role fossil fuels play to our country's economy). But for what the Liberals lacked in specificity on what a green recovery means, they made up for in pointed attacks towards the Conservatives, who they accuse of being knuckle-draggers on climate change.
Prime Minister Trudeau scolded Conservatives for being disconnected from voters during his speech, and made a direct appeal for Liberals to recruit blue voters who are concerned about the environment. The dig was in response to a failed policy resolution from the Conservatives' own party conference which, among other things, acknowledged the realities of climate change. Various Liberal cabinet ministers also made reference to the resolution throughout the event in a direct attempt to paint the Tories as unserious on the environment and non-believers in climate change.
There's more to the Liberals playing up skepticism on climate change than a clever soundbite, however: it is a direct attempt to convince voters considering casting their ballots for the Blue Team that they'd be better off with another Trudeau government. Polling from Abacus Data suggests that Canadians who would consider voting Conservative (about 23% of the undecided electorate) rank climate change and the environmental policy high on their priority list. These voters, who are also much younger than the decided Conservative "base", may be turned off by Erin O'Toole's Conservatives if they feel they're apathetic about the environment.
Trudeau made his own appeal to young voters in discussing COVID-19 support programs. He and his ministers asserted over the weekend that the Liberals had people's backs throughout the pandemic, while Conservatives would have eliminated or reduced COVID-relief programs that supported students. That particular soundbite isn't grounded in fact; all COVID programs were supported unanimously in the House of Commons, and the Conservatives often tabled amendments that would have expanded eligibility for these programs, rather than reduce it.
Suggestions that the Tories wouldn't have supported out of work Canadians during the pandemic is classic pre-election fear mongering. But one area where there will be legitimate debate is whether or not these programs ought to continue once the pandemic is behind us.
Liberals voted overwhelmingly for their party to embrace a Universal Basic Income (UBI) policy, citing the "success" of the Canada Emergency Response Benefit as their rationale. Meanwhile, Conservatives have said that the policy, with an estimated annual price tag of $85 billion, will incentivize Canadians to avoid work at a time when the goal ought to be the creation of meaningful jobs.
Supporters of a UBI, which was also endorsed by NDP members at their own convention, point to the impact it would have in reducing poverty (as much as cutting the rate in half in just one year), and the certainty it would create for Canada's lowest income earners. Critics point to the fact that there are currently no countries who have adopted permanent guaranteed income, making it a risky financial experiment at a time when the country's debt is staggeringly high.
The Prime Minister has been mum about his personal support for the policy, but if party members have their say, it could be a key plank in the Liberal platform, and one of the most contentious issues of the next federal election.
Whether or not the potshots at the Tories or shiny policies like a UBI and green new deal will be enough to deliver a majority mandate is uncertain. The latest polls suggest Canadians want a balance sheet, not just a credit card from the government. And if that's the ballot question, the Liberals may have to sharpen their talking points.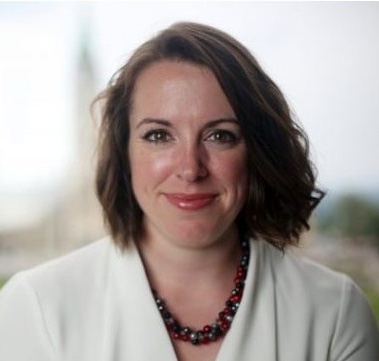 Kate Harrison is the Vice-Chair of Summa Strategies Canada, one of the country's leading public affairs firms. She is a regular political commentator on CTV, CBC, Sirius XM, and other talk radio stations, as well as a contributor to various news outlets. She has been involved in conservative politics for over fifteen years, and an active member of the country's conservative movement.