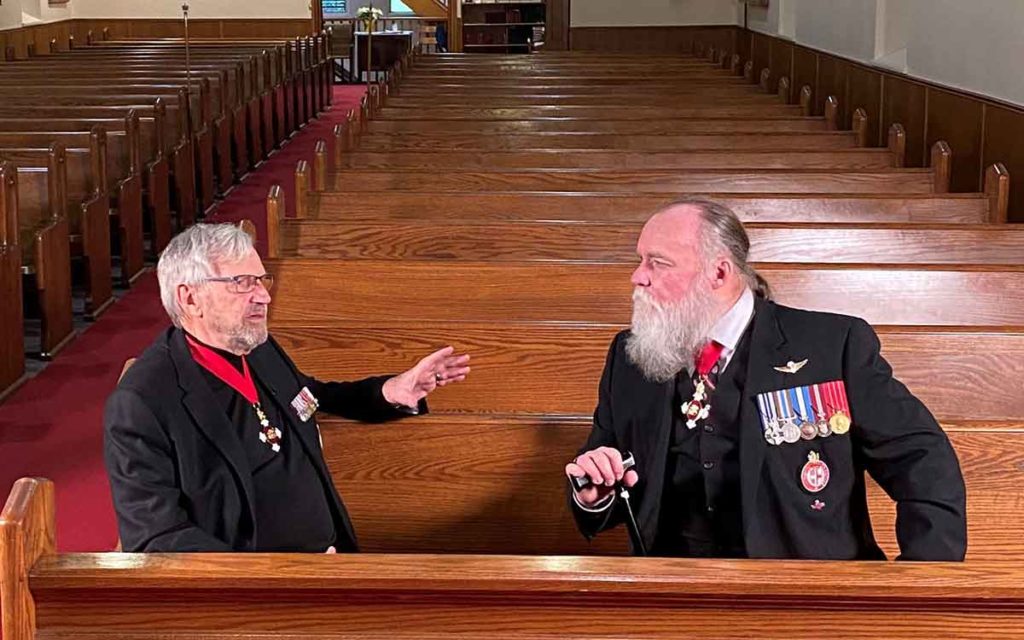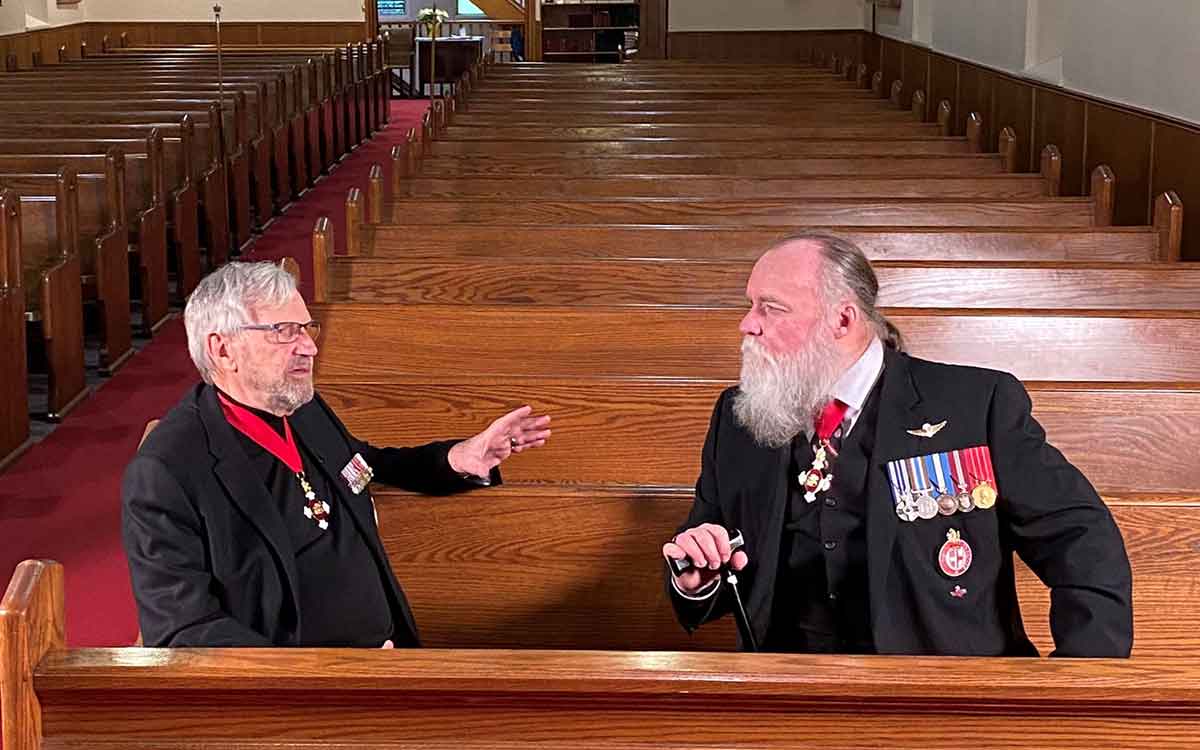 Colonel Andrew Nellestyn (Retd) with fellow Knight in the Order Paul Cane. Photo: Tim Reesor.
The Order of St. George of Canada and the Americas has a rich history dating back nearly 700 years. King Charles I, Duke of Anjou, founded the Order in Hungary in 1326 as the first royal and secular charitable military order of its kind. In Canada, the order was established in Niagara Falls in 2003 at Christ Church, where about 70 members of the Order gathered recently to select a new Grand Master, Colonel Andrew Nellestyn (Retd) of Ottawa.
While many in Niagara probably know very little about this group, the service they provide is critical, now more than ever. "The principal mission is to provide support for wounded military personnel or to families of soldiers who have died in combat," explained Colonel Nellestyn.  The retired Colonel who also holds a PhD in engineering, said he was honoured to be chosen to lead the Order which is also a registered charity. Colonel Nellestyn has an impressive military career and helping those who have served is close to his heart. "The Afghan war generated a number of physical and psychologically wounded Canadian soldiers," he said. "We help provide care and assistance to them and their families." The Order also helps to purchase and place therapy dogs.
Colonel Nellestyn said, "Everyone around the world can't get off the war game. More people are needing help and the variety of care is increasing. Things are arising we haven't seen before and in greater numbers." He said that through their charity work and fundraising, the Order of St. George helps the well being of this growing population.
During his own military career the Colonel commanded 2 Service Battalion, Special Service Force, CFB  Petawawa, UNEF II Maintenance Company Commander Egypt and served three consecutive tours as Chief Logistics and Personnel Officer UNDOF Damascus, Syria. He was also named an honorary citizen of Egypt by President Anwar al Sadat for his contributions to Egypt's economic development and reconstruction whilst serving as a member of the United Nations mission in Egypt.
In addition to military personnel, either serving or retired, the Order also assists first responders and their families.
Another aspect of the service the members provide to communities is programs to help youth. "Primarily it's kids between 10 and 16 years old. We teach them leadership and how to be good citizens." The Order supports Cadet Corps, Canadian Rangers and indigenous youth. "We take this very seriously as these people will be our leaders tomorrow. We better prepare them."
There are about 400 members across Canada and in parts of the United States. "These Orders go back to the middle ages," explained Colonel Nellestyn. "They use to provide spiritual assistance but eventually formed into military Orders." The new Grand Master said that historically Orders like St. George were affiliated with a church but they have expanded over time so that anyone of any faith can be a member.
The money raised comes from things like gala dinners, donations from individuals or private sector businesses and government grants.
When asked what his priorities are for the Order now that he is in charge, Colonel Nellestyn has a couple. Growing the membership and succession planning is one. "It's a problem most charitable organizations have today. It's something I want to address in our group." He also said he'd like to explore working together with like-minded charities so that the sum of the parts is greater than the whole. "We can do bigger things with more money and more people and reach more people who need help."
The little known Order of St. George of Canada and the Americas continues to do big things when it comes to supporting military personnel. "I never desired or expected to be the Grand Master," said Colonel Nellestyn who has been with the Order for five years. "I was there at the right time with the right experience. So here I am; Ready to go."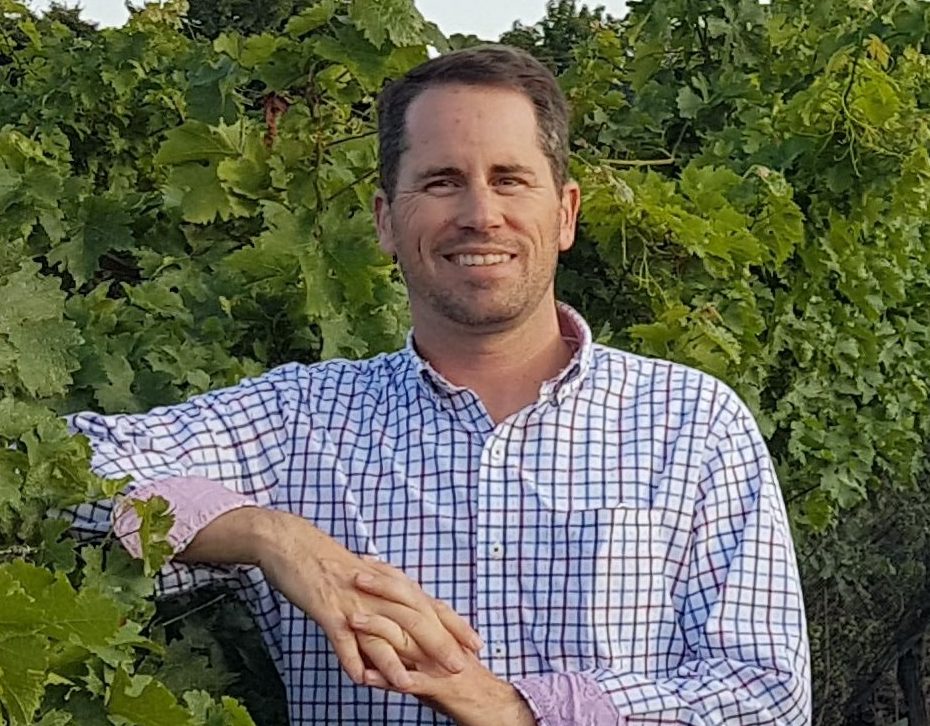 Kevin has spent over two decades as a public relations professional in a variety of sectors including professional sports, the arts, industry and healthcare.  After tiring of the daily commute to Toronto he returned to Niagara and launched The Niagara Independent, an online news source published twice weekly.
He is a graduate of Brock University, Niagara College and the Richard Ivey School of Business. He was named one of Niagara's 40 Under Forty in 2005.
Kevin is most proud of his twin daughters. He is also a triathlete and four-time Ironman finisher.