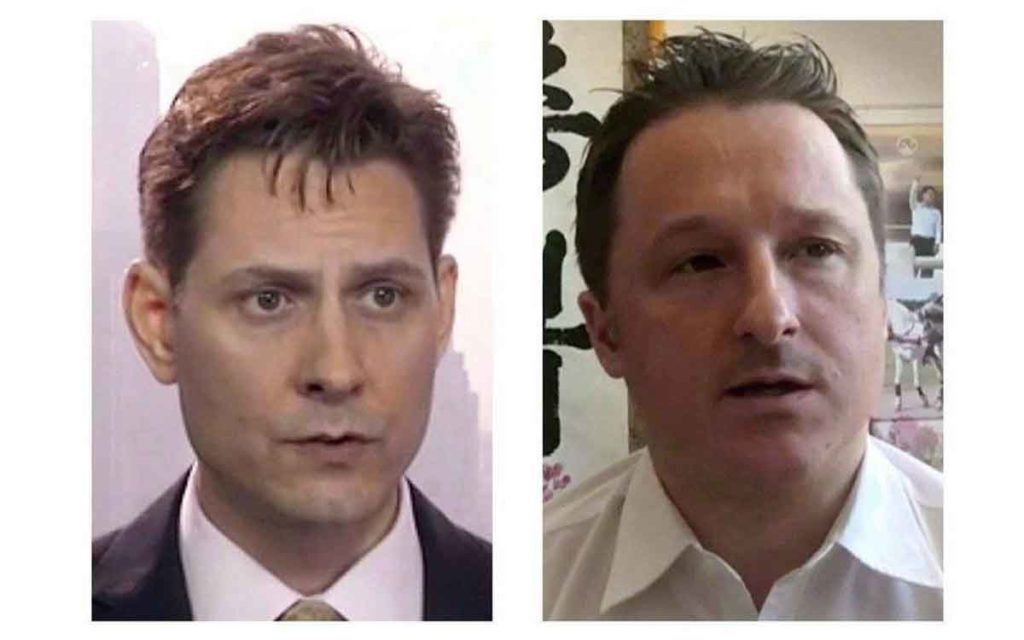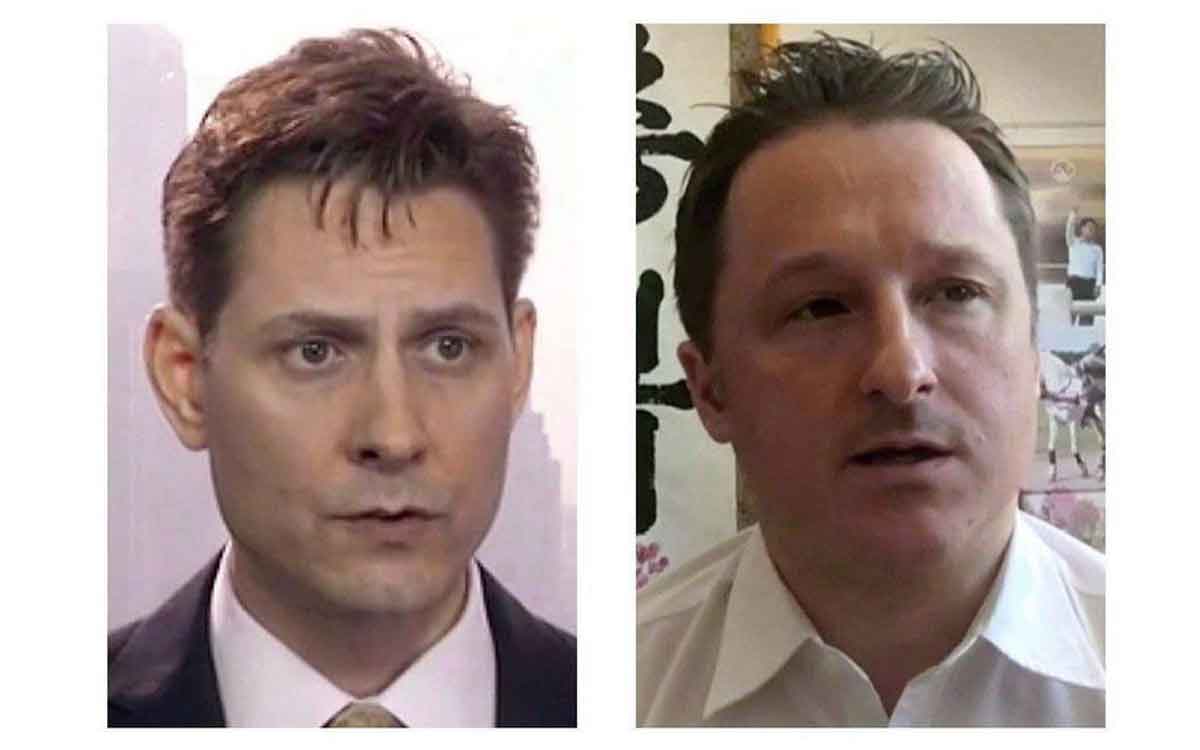 Michael Kovrig (left) and Michael Spavor, the two Canadians detained in China, are shown in these 2018 images taken from video.THE CANADIAN PRESS/AP
The Globe and Mail published a lengthy piece on the weekend about the arrest of Huawei executive Meng Wanzhou, which happened in Vancouver on Dec. 1 of last year. It provided some new details about which Canadian, American and Chinese officials and politicians knew about Meng's impending arrest (and when). This tidbit is interesting:
In the three months after [Meng's arrest] warrant was issued, and before her fateful stopover in Vancouver on Dec. 1, Ms. Meng visited six countries that have extradition treaties with the U.S., including Britain, Ireland, Japan, France, Poland and Belgium. She had also travelled through Canada on Oct. 8, 2018.
Court records filed in the extradition case show the Americans told the Canadians, including the RCMP and Justice officials, it was urgent that the Huawei executive be arrested during her Vancouver stopover, but didn't explain why they passed up chances to take her into custody earlier that year.
This is great fodder for those who have been arguing that Meng's arrest in Canada is part of a Trumpian strategy to wring trade concessions from China while gaining the additional benefit of displacing Canadian soy beans, canola, pork and beef from Chinese bowls, and replacing them with American ones.
It also gives succor to former Chretien-era minister John Manley, who argued early on that Canada should have exercised "creative incompetence" and somehow let the RCMP fail to arrest Meng while transiting through Vancouver for her connecting flight to Mexico. Crikey, the Americans could have arrested her in Britain, Ireland, Japan, France, Poland or Belgium? Even Mexico has an extradition treaty with the US! Why should Canada be the sucker?
Manley told the Globe that he's not sure whether Meng is part of a geopolitical play by the Trump administration. "But it smells that way to me. It smells to me like 'Let's get a big fish because that will give us maximum leverage.'"
A US lawyer specializing in international fraud and corruption cases guessed at why American officials asked the Great White North to nab Meng: "I can only speculate that the U.S. thought [Canada] would be the most straightforward and reliable partner," he said. "South American legal systems are more formalistic and the process of extradition can be protracted. … European Union countries may be less willing to co-operate on prosecutions that have a more political or strategic character."
Well it's been a year, and Meng is still months away from an extradition hearing, let alone being handed over to the Americans. So the US justice department may not know as much about Canadian courts as it thinks.
If it is any comfort, the Chinese did not see Canada as a victim of a US conspiracy, but a willing accomplice:
"The Chinese thought it very much was a Canadian-U.S. political conspiracy," said David MacNaughton, Canada's former ambassador to Washington. "That is what I have heard from them. They thought at the highest levels that the political people in Canada and the United States got together to figure out how we were going to do this. Well, it wasn't that at all."
Whatever the Chinese believe about Canada's motivations, their retaliation (against Canada, not the country that is prosecuting Meng) has been severe. In addition to the arrests of two Canadians and death sentences for another two, China has limited imports or purchases of Canadian soy beans, canola seed, beef and pork. They lifted the ban on pork imports recently, but only because disease has reduced their own pork supply.
A deep irony in all this, as many have pointed out, is one of the reasons the Trudeau government's doomed 2017 trade trip to China failed is that the Canadians were unwilling to discuss an extradition treaty with China. This would have allowed China to demand Canada hand over anyone charged under China's dubious and secretive "justice" system.
Such a treaty might have even been applied to a wealthy figure such as Meng, who after extradition to China would be held in conditions much closer to that of the two Canadian hostages now held by the Chinese. She would not be free to shop, dine out and go wherever she pleased for 16 hours a day, then confined to her luxurious home for the other eight hours.
This affair has sorely tested Canadians' commitment to the rule of law in a frequently lawless world, especially when brutal regimes wield economic power over us. But it is small countries that need the rule of law the most. The upside – if you can call it that – is it has shone an ugly spotlight on China's conduct inside and outside its borders. It has drawn attention to Huawei's connection to the Chinese regime, hurt its phone sales and will probably get it banned from Canada's 5G network. It is why Meng's statement on the anniversary of her arrest – which included the line "my soul still seeks to be free" – has been ridiculed.
Canadians questioning why we should be collateral damage in a superpower war should remember that China is not invulnerable. They are facing difficult economic and demographic challenges, even if Donald Trump's short attention span or impeachment woes alleviate the US-China trade war. Their president is making the classic dictator's mistake of fostering discontent through oppressive control. The regime's concentration-camp treatment of Muslim Uighurs is becoming widely known. It cannot seem to control the unrest of Hong Kong, without a response that would humiliate the regime even further.
The high water mark for international socialism was the Viet Cong's defeat of US and South Vietnamese forces in Vietnam in 1975. A decade and a half later, the Soviet Union collapsed.
No, the arc of history does not bend toward justice (one of Barack Obama's many idiotic bromides), but it can and does surprise on a pretty regular basis. If the people of Hong Kong – who are much more vulnerable to Chinese retaliation than most Canadians – can stand up to China's tear gas and bullets, we should be able to see our way past their embargoes and arrests.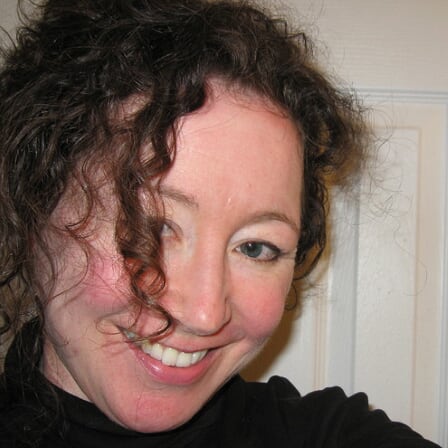 Joan Tintor is a writer and researcher. Her political experience includes having served as legislative assistant to Ontario transportation minister Al Palladini, and as a writer/researcher for the Ontario PC Caucus. She earned a degree in journalism from Ryerson Polytechnic University in 1994.