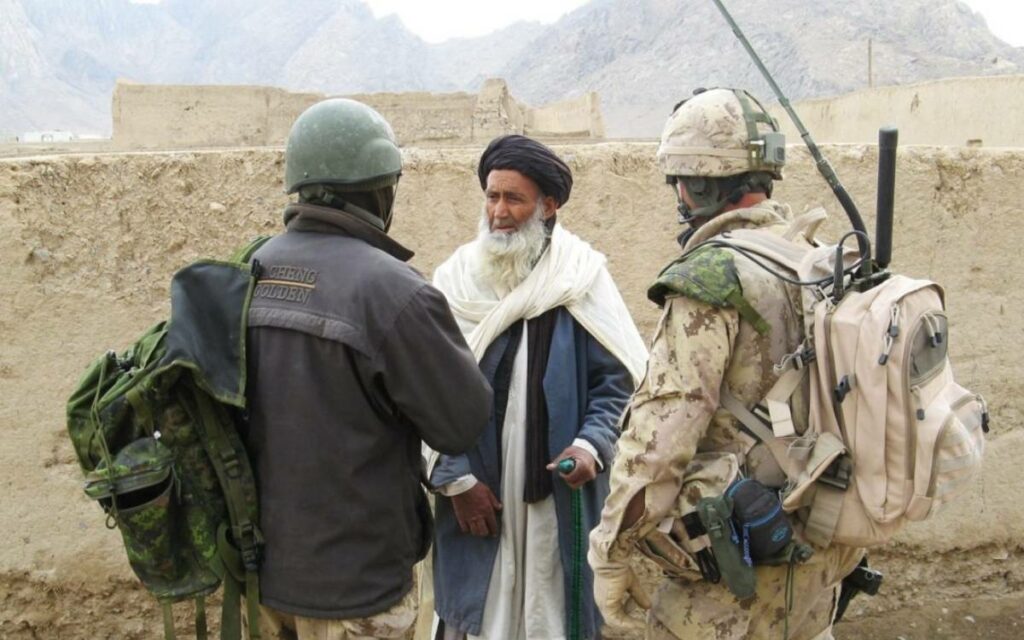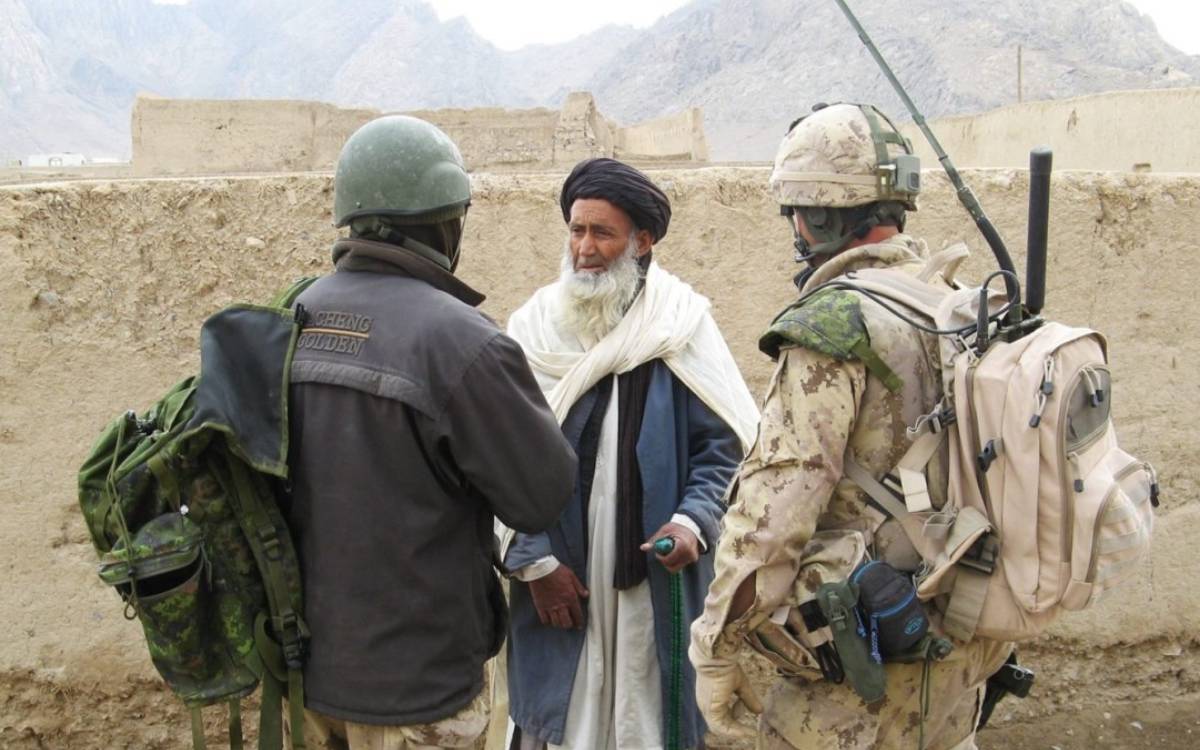 A Canadian soldier speaks to an Afghan local through an interpreter. Photo credit: CityNews Toronto

It's been over seven years since Canadian troops were stationed in Afghanistan. For many, that seems like a lifetime ago, and it feels even more distant when you consider the conflict has been ongoing since 2001. But new changes in the country, including the withdrawal of United States troops and a resurgence of Taliban activity, warrant our country's attention and action once again. 
Most readers will know that Canada's involvement in Afghanistan was a result of the terrorist attack on September 11th, 2001. What began as an attempt to eradicate Osama bin Laden's terrorist network ultimately evolved into a twenty year effort to stabilize the country and protect its institutions. Canada played a major role in this work, with 40,000 men and women serving in Afghanistan over thirteen years. 
Canada's military has been absent from Afghanistan for some time. Now, the United States is withdrawing from the region – and the consequences are significant. Taliban activity has been renewed and revived, and the terrorists are taking major portions of the country back under their control. Along the way, they've been destroying schools and eradicating the rights given to women in the country to pursue education and employment. There is grave concern that much of the work to stabilize the country will be undone in a fraction of the time it took to stand these institutions and ideals up. 
One of the Taliban's priorities is to punish any Afghans who aided and supported our troops in the region. Men and women who were embedded with our military, serving as interpreters, translators or cultural advisors, are being targeted for detainment or, more likely, death. The work by these individuals kept many of Canada's troops out of danger. Now, they are paying the price for that service and support with their own lives years later. 
Desperate appeals are being made from these heroes to come to Canada, to avoid persecution by the Taliban. Those calls have been echoed by numerous veteran's groups, who are pleading with the government to bring an estimated 115 interpreters and their families to Canada. According to media reports, those on the ground say that time is running out, and lives are on the line. Every day these individuals remain in Afghanistan is another that they and their families are at risk.
The Trudeau government has reiterated this urgency of the situation, and their praise for these men and women. Yet they are characteristically light on details of plans that would see Afghan interpreters resettled in Canada. Citizenship and Immigration Minister Marco Mendicino said an operational plan is under development that would, "create a corridor for Afghan interpreters, locally engaged staff and their families" to arrive here.
Fortunately, there's no need for the Liberals to reinvent the wheel to support these men and women. A program was stood up for this exact purpose several years ago and could be revived to meet the current need. That special immigration program saw eight hundred interpreters and their family members resettled in Canada between 2009 and 2012. There are far fewer families seeking that help now, and the threat facing these individuals is far more imminent.
Urgent resettlement can be done, particularly if there is political will to do so. Between November 2015 and February 2016, Canada helped 25,000 refugees flee Syria at the height of the humanitarian crisis and war. This 100 day effort was an early defining moment for then-new Prime Minister Trudeau, who has been a vocal proponent of Canada as a safe haven for refugees (sometimes, controversially so.) Mendocino's comments about Afghan interpreters were at an event launching a dedicated refugee stream for human rights defenders, serving as yet another example of the Liberals' expressed prioritization of these issues. 
That political will is sorely needed for Canada's allies in Afghanistan. The situation facing interpreters, translators and other essential support persons was predictable; NDP Defence Critic Randall Garrison noted that the Taliban were explicit in taking revenge on North American interpreters once troops withdrew. Other countries have also recognized the threat, and been swift to act and bring these individuals to safety. The United States will bring 2,500 Afghans to a military base in Virginia in the coming days. Operation Allies Refuge will see thousands more evacuated to third countries until individuals are vetted and cleared to settle in America permanently. 
The work of Afghan interpreters, cultural advisers, and translators was critical to Canada's military efforts in the region. Now, they are being targeted by Taliban forces for detainment, torture, or death, because of their support of our troops. The federal government needs to return the favour by getting these individuals out of Afghanistan and to safety before it is too late.
If "Canada's Back", this would be a good way to show it.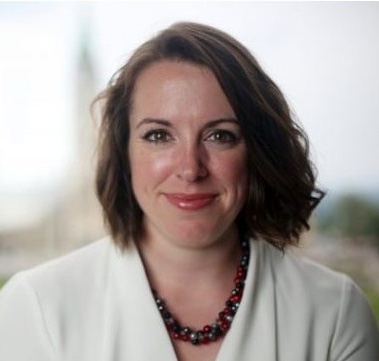 Kate Harrison is the Vice-Chair of Summa Strategies Canada, one of the country's leading public affairs firms. She is a regular political commentator on CTV, CBC, Sirius XM, and other talk radio stations, as well as a contributor to various news outlets. She has been involved in conservative politics for over fifteen years, and an active member of the country's conservative movement.