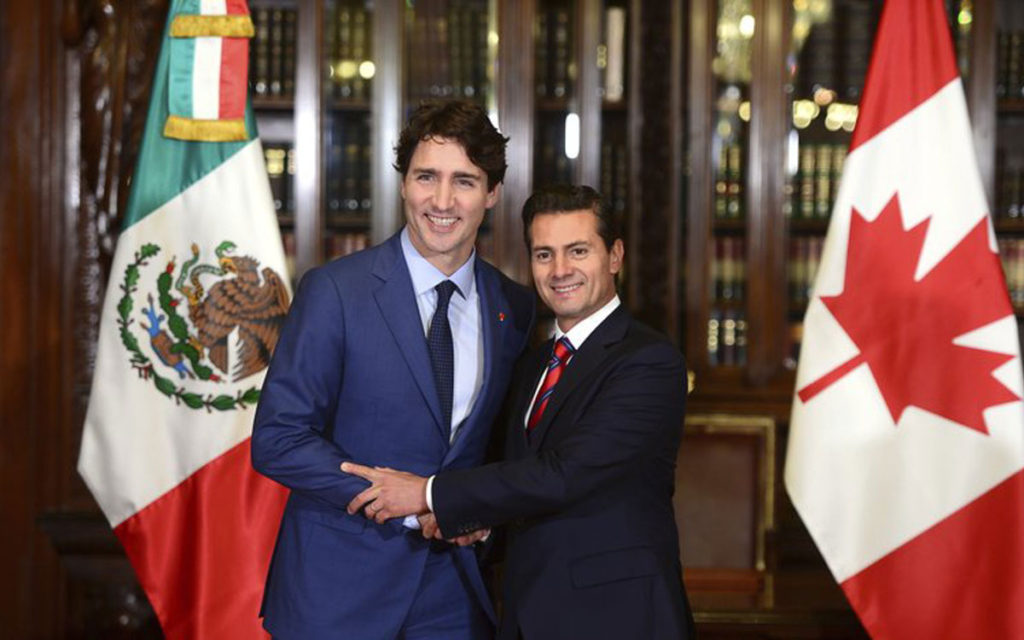 It is tempting to finger Donald J. Trump and Justin Trudeau as the only villains in this late-August NAFTA conflagration. There is certainly no shortage of evidence to support the shorthand indictments of each leader. Trump has been untruthful and mean. Trudeau has been arrogant and naïve.
Since he announced his run for president over three years ago, Trump has been railing against 'unfair' and 'stupid' trade deals which he believes are taking America to the cleaners. Many Americans agree with him, which is one of the reasons he prevailed over Hillary Clinton in states such as Wisconsin, Michigan, Ohio and Pennsylvania.
One of Trump's first moves on the trade file was to cancel US participation in the Trans-Pacific Partnership. This 12-nation pact (including Canada) aimed to reduce China's influence in the region, which is why China had tried to entice most of its neighbours into an alternate trade deal that excluded the US. Then Trump did China's work for it, by pulling out of the deal. The remaining 11 nations agreed to the Comprehensive and Progressive Agreement for Trans-Pacific Partnership, or CPTPP earlier this year.
This year, Trump has focussed on his tariff war against pretty much everybody, imposing steel and aluminum tariffs on China, the EU, Mexico and Canada. He imposed broad tariffs on China (finally), which the Chinese are attempting to retaliate against in kind. He imposed a 17% tariff on Canadian newsprint, hurting the already-limping American newspaper business. The US International Trade committee overturned the newsprint tariff on Wednesday, but the Trump administration will probably try to figure out another way to skin that cat. Overall, Trump is pressing America's economic power in a way no administration has done in recent memory.
Throughout all of this, Trump has also argued that the US has a trade deficit with Canada, when he knows it has a surplus. He has complained about our tariffs on US dairy products, when he knows that the US provides massive subsidies to agriculture. But then exaggeration combined with pressure on small fry have served him well his entire life, so why should we think Canada would we be exempt?
Nevertheless, as distressing as Trump's actions have been, the Trudeau gang's bungling on the trade file has been at least equally painful to observe. It began with their attempts to open negotiations before the US was ready. Then Canada wanted to expand NAFTA to include gender equality, indigenous rights, and labour protections, topics that are the antithesis of Trumpism (except labour protections, maybe). Then there was Justin's parting shot at Trump after Trump had left the June G7 meetings in Quebec. Canadians "would not be pushed around," Trudeau said to the closing news conference, promising that Canada would retaliate against US steel and aluminum tariffs. One of Trump's retaliatory tweets flamed Trudeau as "very dishonest & weak" which in hindsight seems to have marked the beginning of the Americans' disinterest in negotiating with Canada.
Earlier this summer, there was a break in NAFTA meetings in deference to Mexico's impending election. But once that election was over, Mexico and the US entered bilateral negotiations in an attempt to reach a deal before Mexico's new president takes office on December 1st. This was alarming to many Canadian observers, given the Trudeau government's earlier pledge that it would not negotiate with the US without Mexico.
In early August, Canadian and Mexican officials tried to reassure everyone that they were still amigos. The National Post reported that Mexican negotiator Jesus Seade said Canada will "absolutely" be back in formal talks in a week or two. Ildefonso Guajardo, Mexico's economy minister, told reporters he and his colleagues were talking to Canadian Foreign Affairs Minister Chrystia Freeland "every day" and that Canada "has to" be brought back into the formal negotiations. Canadian officials were equally adamant:
"This is a trilateral negotiation — as both the Mexicans and Americans have reiterated yet again in the last few days," David McNaughton, Canada's ambassador to the U.S., said in a statement. "Anyone who says otherwise is misinformed. Minister Freeland and I are in regular contact with our counterparts, and we look forward to continuing negotiations this month."
Well, McNaughton was certainly correct that Canada was brought into the negotiations this month – barely. But the Americans have signaled that they expect our negotiations to end this month too. The Mexicans went to the table without us, reached a deal without us, and left us with only a few days to negotiate so they could meet their timeline. Not so amigo.
There may yet be some flexibility on the timeline, however. US Congressional rules mean that there are 30 days before the final text of the US-Mexico deal must be presented to the US Congress. Let's hope that Canada can find a way to jump on this speeding garbage truck without giving up too much. As far as our hot button dairy industry goes, we should be able to satisfy the Americans by allowing in more of their imports, as we did with the European and Trans-Pacific trade deals.
As for Mexico, team Trudeau's claims that the Mexicans have been looking out for us all along are looking as trustworthy as a Tijuana police captain. Theoretically we could have negotiated a separate deal with the US months ago, but wouldn't out of respect for Mexico. Mexico repaid our respect by throwing us under the bus to save themselves, and imposed an impossible deadline to convenience their regime change.
Once we have secured a trade deal, Canada needs to repay Mexico's favour. An obvious retaliation would be to reverse the Trudeau government's no-Visa policy for Mexican visitors. Another would be to expand our travel advisory to all of Mexico, which is amply justified by the violence that is now spreading to tourist areas such as Cancun.
It is hoped that Mexico's treachery has convinced Trudeau that his trust of other nations has been dangerously naïve. We like to think Canada is big and influential, but in many important ways we are small and vulnerable. Our leaders must put Canada's interests first, and make an example – when we can – of anyone who crosses us.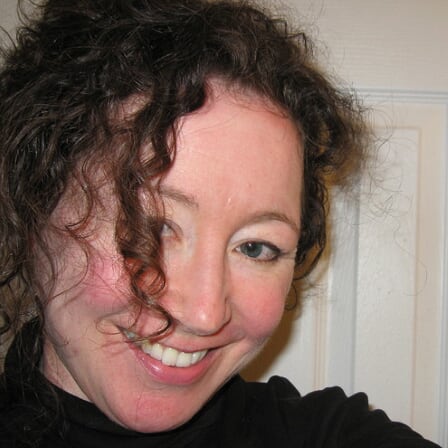 Joan Tintor is a writer and researcher. Her political experience includes having served as legislative assistant to Ontario transportation minister Al Palladini, and as a writer/researcher for the Ontario PC Caucus. She earned a degree in journalism from Ryerson Polytechnic University in 1994.