Circumstances compel me to file this column before the results of Monday's election are known, but it will not be published until the dust has settled Tuesday morning. Assuming the dust has settled, that is. The seat count and some ridings may be so close that it takes a few days – or God forbid, weeks – before we know who will be prime minister. Anyhow, I hope that no matter what happens Tuesday, some of these observations will still be valid:
Justin Trudeau's brand is in ruins. Trudeau entered the campaign an already tarnished leader, thanks to his 2016 Christmas vacation on the Aga Khan's private island (which violated ethics rules), busted promises on electoral reform and the deficit, his shambolic India trip, and the SNC-Lavalin affair. Indeed, it was just days before the official campaign launch that the ethics commissioner found Trudeau violated ethics rules again, when he pressured Jody Wilson-Raybould to help SNC settle its criminal charges. Trudeau shrugged off the commissioner's findings, and his refusal to waive cabinet secrecy prevented the commissioner from completing a full investigation.
Then came the yearbook. The 2001 yearbook from Trudeau's time as a teacher at West Point Grey Academy showed him dressed as an Arabian prince, with dark brown face and body makeup, his left hand around the waist of a young woman, his right hand on the chest of another. When the story broke, Trudeau admitted to one more blackface incident in high school, but had forgotten another: when he was a river guide in his early 20s, he painted his face and body black, and wore a black curly wig for the entertainment of his colleagues. Trudeau could not even guarantee that that was the end of the blackface photos and videos.
Trudeau's use of two jets to campaign showed him to be a climate hypocrite. A columnist recently described Trudeau as "former sensation." That's about the size of it. Even if he hangs onto power, Trudeau is now just another cynical, scripted politician.
Andrew Scheer hurt himself with unnecessary errors. Andrew Scheer has made a career of being underestimated, and his two years as Conservative leader were pretty much consistent with that theme. When you're a Conservative leader, avoiding traps is half the challenge, so you'd best not be setting any more for yourself. Trudeau's blackface was a lucky break for Scheer, because it instantly deactivated all the Liberals' opposition research into Conservative candidates.
The mid-campaign revelation that Scheer has dual Canada-US citizenship (through his father) was entirely unnecessary. Scheer should have begun the process to renounce his US citizenship a year ago, and leaked it to a friendly media outlet then. Scheer's final weekend of campaigning was marred by the news that the Conservative party hired the firm of former Liberal strategist Warren Kinsella to find embarrassing stuff about People's Party candidates and push the information out through a phony social media account.
That the Conservative Party hired Kinsella is baffling. He has broken publicly with numerous politicians, including Michael Ignatieff, John Tory and Justin Trudeau himself. During the 2018 Toronto mayoral race, he embarrassed the Olivia Chow campaign with an absurd racism accusation against John Tory. The work his firm (allegedly) did for the Conservatives could have been performed competently by many other people. There was no value-added in hiring controversy-magnet Kinsella, and the downside is now obvious.
Jagmeet Singh showed that nothing succeeds like low expectations. Until Jagmeet Singh managed to win his seat in Burnaby South earlier this year, it had been one bad news story after another for the new NDP leader. He was unsure of himself with reporters. Fundraising was collapsing. Veteran MPs were calling it quits. During the campaign, Singh has benefited from the same low expectations that helped vault Trudeau into power four years ago. His charm, humour and self-possession on the campaign trail have contrasted well with Trudeau's fearmongering and Scheer's righteousness. Even though the NDP may end up with fewer seats than in 2015, Singh is likely to continue as leader. And holding the balance of power in a minority Parliament won't hurt either.
Doug Ford is still not Rob Ford. Doug Ford astounded the media and opposition with his self-discipline during the 2018 election that propelled him to power and reduced the Ontario Liberals to a minivan-sized caucus. Despite his affection for his late brother, Doug Ford is a very different person and politician. Nevertheless, recent appointment controversies, policy reversals and education restraints had taken their toll on Ford's popularity in Ontario, where the Trudeau Liberals needed to hang on to their 2015 gains.
Ford smartly anticipated the Liberals' attempts to scapegoat him, starting with his decision to keep the Ontario legislature on hiatus until after the federal election. Still, Trudeau raised Ford as a spectre at every campaign stop, and in his election ads. The loudest applause at the English debate came when Andrew Scheer said Trudeau seemed obsessed with provincial politics, and should run for the vacant Ontario Liberal leadership. Throughout all this Ford kept quiet, knowing a hostile media would spin any response against him and in Trudeau's favour. Even if Trudeau hangs onto power, Doug Ford can content himself with the fact that Justin Trudeau may be facing the voters again before he does in 2022.
The media have not covered themselves in glory. Journalists have done what they do in nearly every election: wring their hands at the prospect of a nasty campaign, do campaign stories that focus on the negative, then when it's over tut tut about how awful it's all been. The first and most obvious media fail was failing to find Justin Trudeau's blackface photos, when he has been a public figure for nearly two decades and an elected politician for 11 years. Two biographies on Trudeau were published this year, authored by Ottawa reporters John Ivison and Aaron Wherry. Neither included any of Trudeau's blackface incidents.
The CBC, though, went to the trouble of preparing an exposé of sorts on the Vancouver businessman who had given the yearbook photo to US-based Time magazine. The CBC even posted a video of their reporter trying to get a comment from the businessman at his house, as if he were an accused criminal or running some pyramid scheme exposed on Marketplace.
Reporters repeatedly questioned Andrew Scheer about his views on abortion and same-sex marriage, which haven't changed since he ran for leader in 2017. Yet they accepted at face value Trudeau's promise that he will not raise the GST or other taxes to cover the $94 billion in deficits that he plans to run in the next four years. They did not consider Trudeau's use of two carbon-spewing jets to be newsworthy; it was the Conservatives that revealed it.
The broadcasters carrying the only English language debate made a tremendous fuss over the fact that it would feature five female moderators, including TV ads that seemed to put the women at par with the leaders auditioning to run the country. Unfortunately, the English debate was universally condemned as inferior to the two French debates, and the ladies have to take their share of the blame for that. Hopefully we will be spared this Girl Power nonsense next time.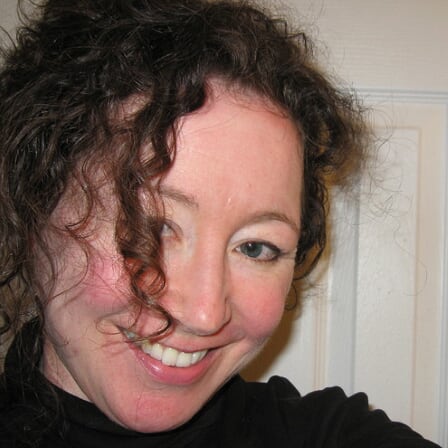 Joan Tintor is a writer and researcher. Her political experience includes having served as legislative assistant to Ontario transportation minister Al Palladini, and as a writer/researcher for the Ontario PC Caucus. She earned a degree in journalism from Ryerson Polytechnic University in 1994.