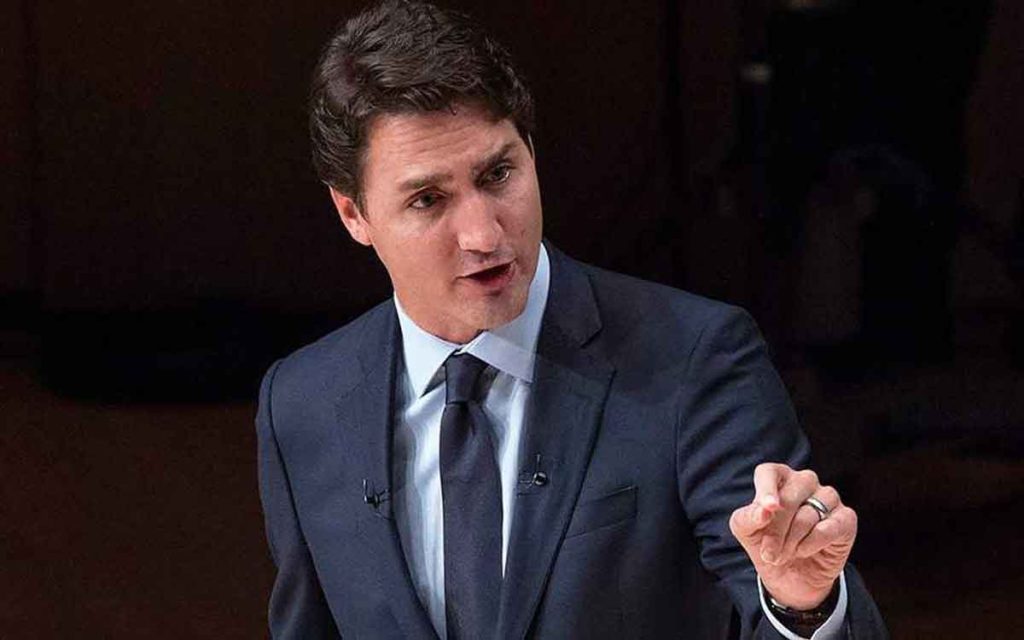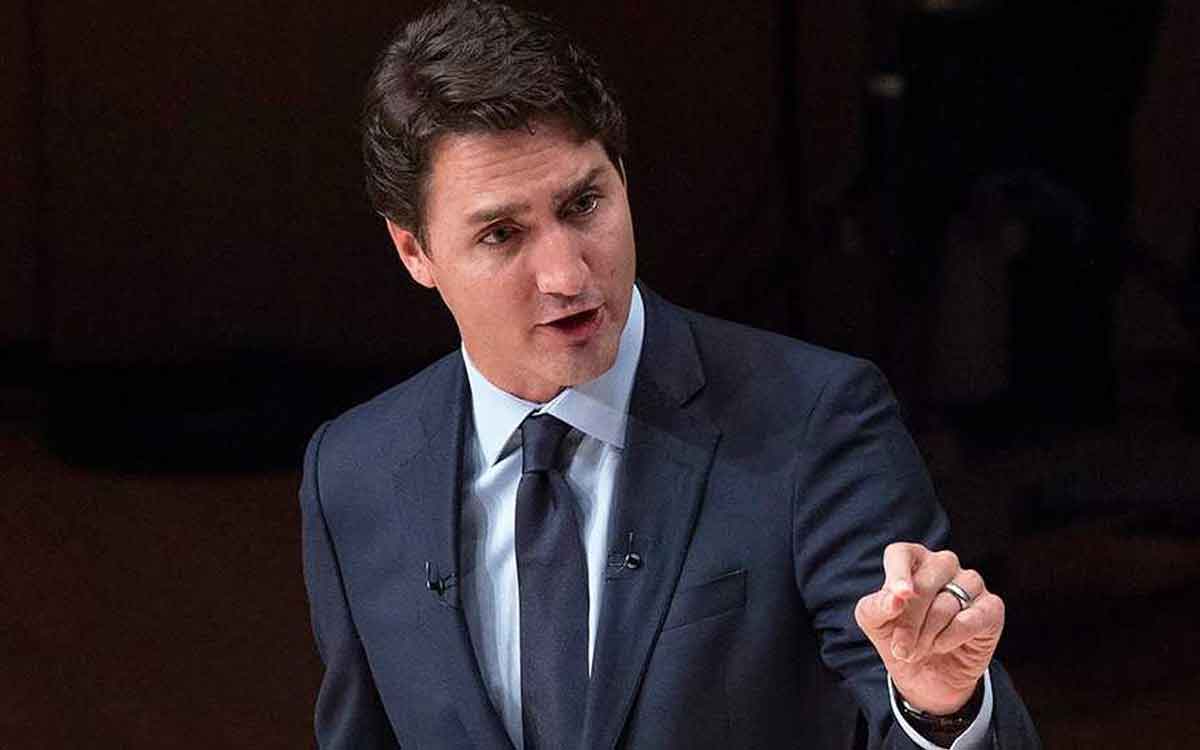 Prime Minister Justin Trudeau likes to apologize for the failings of former governments but not so much for his own mistakes writes Joan Tintor.
Later this week, Justin Trudeau is scheduled to visit Poundmaker Cree Nation in Saskatchewan. Canadian Press is reporting that during the visit, Trudeau will apologize for the federal government's prosecution of Chief Poundmaker for treason. The treason charge followed an 1885 battle between North West Mounted Police and natives at Cut Knife Hill. Poundmaker was convicted and sentenced to three years. He was released early because of poor health, and died in 1886.
It will be the latest in a long list of Trudeau apologies for the acts of previous governments. In some cases, the sinners and sinned-against are long dead. Some of Trudeau's greatest theya culpas were recently recapped by Anne Kingston in Maclean's:
He tearfully apologized to former students of Newfoundland and Labrador residential schools for the horrific treatment they experienced. He apologized for Canada not allowing entry to the MS St Louis in 1939. He apologized for the turning away of the Japanese vessel Komagata Maru in 1914. 
Trudeau apologized to Omar Khadr for the Chrétien and Harper governments failing to immediately spring him from Guantanamo while Canadian forces were fighting in Afghanistan. While in Guantanamo, Khadr was awakened every three hours for several weeks, which may technically qualify as torture but is not torture as most people use the term. Anyhow, with a $10.5-million payout to Khadr, was an apology really necessary?
In March, at the height of the SNC-Lavalin controversy, Trudeau apologized for the mistreatment of Inuit patients and relatives during tuberculosis outbreaks in the 1940s, 50s and 60s. Tuberculosis is still a regular occurrence in Inuit communities, so we may live long enough to see prime minister Ella Grace Trudeau apologize for her father's failures on the same file.
As many have observed, Trudeau seems to relish apologizing for things that others have done – especially if they were done before he was born – but is reluctant to the point of peevishness to apologize for his own misdeeds.
This first became apparent when Trudeau was confronted with his own historic wrongdoing: groping a young female reporter while he guest-hosted a BC festival in 2000. First, Trudeau issued a statement through his office that he had a great time at the event, and did not recall any "negative interactions." Later, while maintaining his innocence, he tried to explain how any discomfort on the young reporter's part was her problem: "I think the essence of this is people can experience interactions differently and part of the lesson we need to learn in this moment of collective awakening … people in many cases, women, experience interactions in professional contexts and other contexts differently than men."
That was last year. Unfortunately, election year 2019 has delivered to Justin Trudeau's doorstep several apology-worthy blow-ups that happened in this century, on his watch. First was Jody Wilson-Raybould's well-documented allegation that she was improperly pressured to take over the prosecution of SNC-Lavalin's bribery and corruption charges, and offer the company a deferred prosecution instead. Such a deal would allow the company to continue bidding for federal government contracts, and prevent widespread layoffs, or the sale or breakup of the company.
Trudeau's first reaction was to call the initial, anonymously sourced Globe and Mail story "false." A few days later, a Canadian Press story quoted anonymous Liberal insiders describing Wilson-Raybould as stubborn, a diva, and difficult to work with. A later anonymous story accused Wilson-Raybould of wanting to appoint a "conservative" judge to the Supreme Court.
Throughout the controversy, Trudeau rebuffed many calls to apologize to Wilson-Raybould. Since Trudeau booted her and Jane Philpott from the Liberal caucus, the controversy has faded, but it was raised in an interview with the New York Times last week. Trudeau was as unapologetic as ever:
Mr. Trudeau expressed regret over the controversy, which led to Ms. Wilson-Raybould's resignation as well as that of another female minister in solidarity. When asked why he did not apologize, Mr. Trudeau said the answer was simple: He hadn't done anything wrong. 
"There was a disagreement in perspective that was real and genuine," he said. "I regret that it all happened. But there can't be an apology, there can't be a genuine apology, when I genuinely do not think that in that disagreement she was right and I was wrong."
After vice-admiral Mark Norman's breach of trust charge was dropped, there were also calls for Trudeau to apologize. But he and his ministers clung to the principle of prosectorial independence, arguing that they could hardly apologize for the functions of an independent criminal justice process. The closest they came to an apology was defence minister Harjit Sajjan telling an interviewer: "I regret the fact that Admiral Norman had to go through [it]… I regret the fact that the system had to go through this. But when something like this happens… you have to respect the independence of the process."
As predicted, last week Liberal MPs quickly shut down a defence committee inquiry into the entire Norman affair, wary of any unflattering testimony in the dying weeks of this Parliament. Then, as MPs were going home for their last break before the summer, another anonymously sourced Globe story exploded Team Trudeau's position that they had nothing to do with trying to jail a public servant over leaked cabinet confidences:
Sources, who were granted anonymity to speak frankly about what went on prior to the RCMP investigation, told The Globe and Mail that Mr. Trudeau was frustrated and angry that a cabinet decision had been leaked to the CBC in late 2015. Mr. Trudeau wanted to find out who was responsible and that percolated through the Privy Council Office, sources said. 
Sources said Mr. Trudeau indicated he felt betrayed that bureaucrats would leak cabinet confidences, especially when the newly elected Liberal government had made efforts to highlight the importance of the public service after a decade of rule by the Harper Conservatives.
Dear Lord, the narcissism Trudeau must have, to think that mouthing a few bromides about public service would render him immune from leaking, especially at the sieve-like defence ministry. But, like any amateur actor, he was probably moved by the applause he received at the ministry of foreign affairs after the 2015 election.
No doubt it is the narcissist and actor in Trudeau that drive his regular shaming of governments and politicians past with the wokeness of today. Those governments and politicians were, by and large, not deliberately cruel, venal or hostile; they were trying to peacefully settle the west, fighting world wars, or reflecting the societal norms of the day.
In fairness, most leaders in business and politics are reluctant to apologize. (Donald Trump is now the gold standard on this score, having survived innumerable offensive comments that were predicted to abruptly end his campaign or presidency.) Leaders and CEOs typically do not think they have done anything wrong, they believe apologies draw focus to negative situations or results, and make them look weak or incompetent. Neither do they jump to apologize for what has happened on someone else's watch, for the same reasons. Besides, what kind of person refuses to apologize for his own mistakes, then tries to make himself look good by apologizing for everybody else's? Canadians know the answer to that one.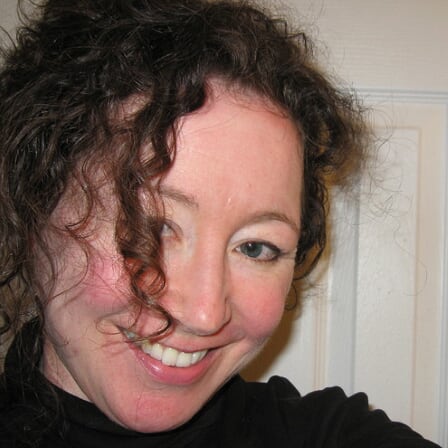 Joan Tintor is a writer and researcher. Her political experience includes having served as legislative assistant to Ontario transportation minister Al Palladini, and as a writer/researcher for the Ontario PC Caucus. She earned a degree in journalism from Ryerson Polytechnic University in 1994.