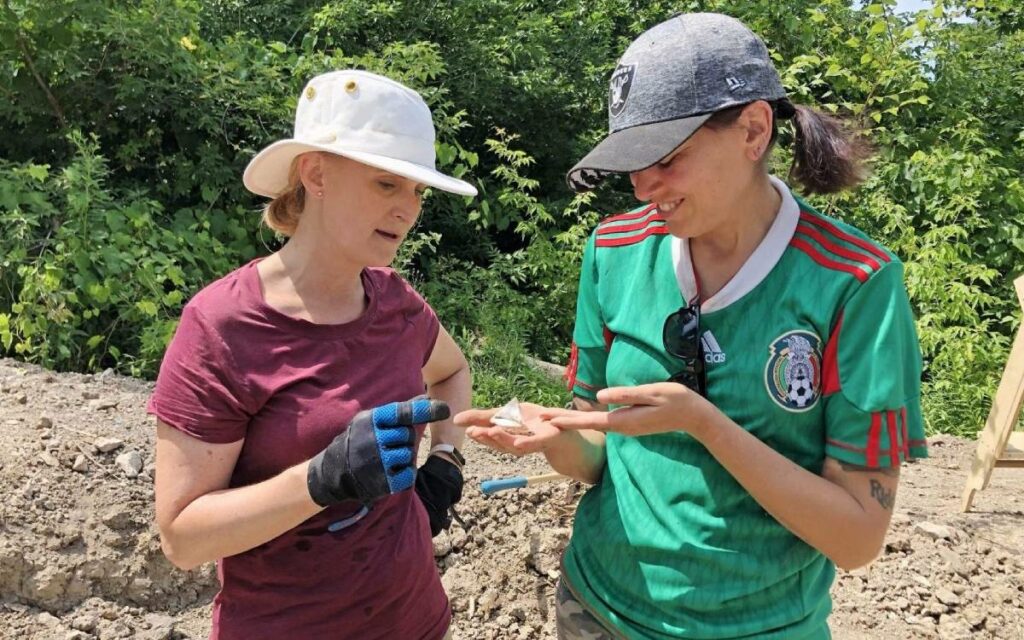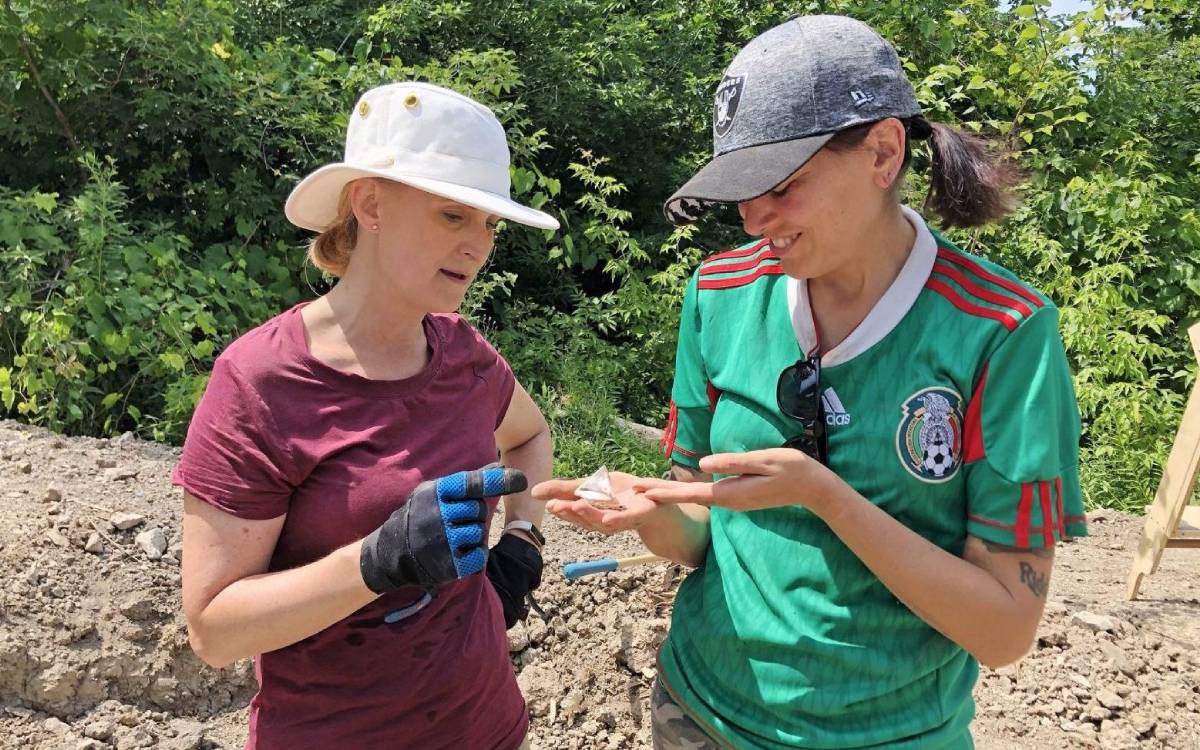 Work began at the former Shickluna Shipyard, located along Twelve Mile Creek in the shadow of Burgoyne Bridge, in 2019. The project is led by Dr. Kimberly Monk (left, pictured on-site alongside field student Miranda Gardner). Photo credit: Brock University
After a two-year pandemic-induced hiatus, a team of researchers led by maritime archaeologist and adjunct professor in Brock University's Department of History Dr. Kimberly Monk are once again hard at work peeling back a key part of St. Catharines' past at the former Shickluna Shipyard along Twelve Mile Creek.
The ongoing excavation, which held its first dig season in 2019 and is sustained by the efforts of upper-year field school students from Brock and community volunteers, "aims to capture the very essence of what shipbuilding was like in 19th century St. Catharines." 
"We're thrilled to return to the Shickluna Shipyard and share in the experience of exploring local historical and maritime archaeology with our Brock University students and the wider Niagara community," said Dr. Monk following commencement of the 2022 field season on July 11.
"We are eager to continue our work in reconnecting with the legacies of St. Catharines' maritime community."
From 1838 until 1891, Shickluna Shipyard — named after the Malta-born shipbuilder who owned and operated the construction docks — was one of inland Canada's premier vessel manufacturers.
During its height of success in the mid-1800s, the shipyard employed some 250-300 people. It brought considerable economic development to the area and established St. Catharines as one the top ship building and repair cities along the Great Lakes. 
In total, Shickluna Shipyard produced nearly 150 vessels over 53 years in operation.
The site, located off Renown Road directly under Burgoyne Bridge, was abandoned in 1901 and backfilled in the 1950s. It sat as an undisturbed flat gravel patch for decades, later used for training by the St. Catharines Fire Department.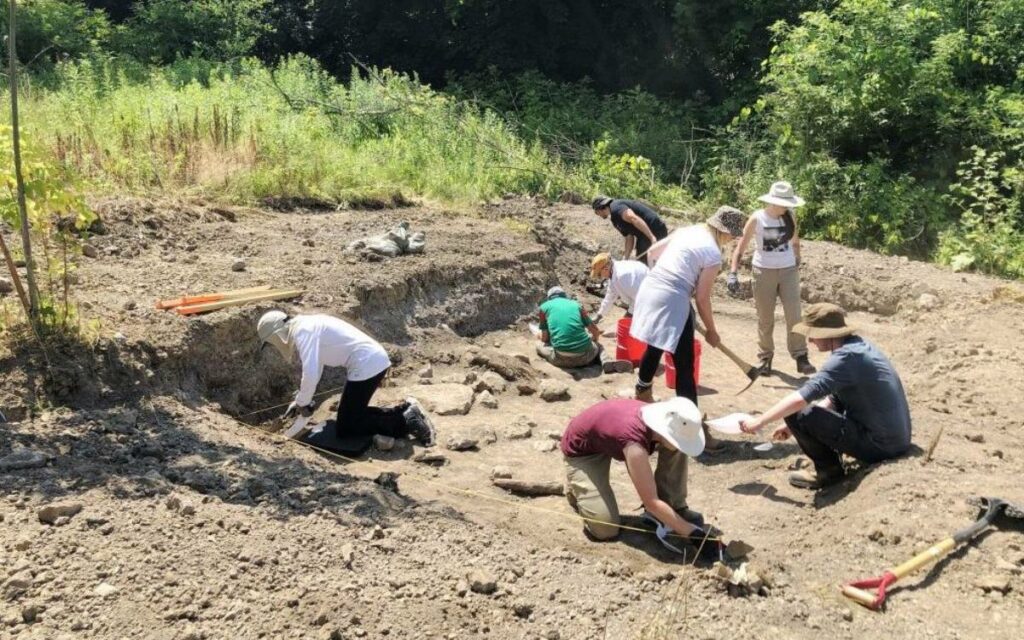 Dr. Kimberley Monk and 2022 field school students take part in excavation work at the former shipyard. Photo credit: Brock University
According to the project's official Facebook page, in their first field season in 2019 the archaeological crew uncovered over 4,000 artifacts at the site, "including ceramics, medicinal containers, leather shoes, among a host of other items that characterize Victorian (1837-1901) and Edwardian (1901-1910) St. Catharines."
This summer, Dr. Monk and her team hope to complete excavation of two previously opened operation areas: the labourers housing and the boathouse. 
"Excavating deeper deposits at these locations," said Dr. Monk, "will identify features contemporary with the shipyard and expose a larger quantity of cultural materials related to shipbuilding."
Work continues at the site through to August 12. 
Volunteers are still welcome to join field school students. No archaeological experience is needed to volunteer in the lab, where artifacts are cleaned and catalogued. However, previous field school or on-site training is required for anyone wishing to assist in excavation.
Those interested in volunteering can contact Dr. Monk via email at: shipyard@brocku.ca 
Members of the public are also invited to visit the site during a series of open house events on August 10, 13, and 14. 
The Shickluna Shipyard excavation is funded by an Insight Development Grant from Canada's Social Sciences and Humanities Research Council (SSHRC) and several private-sector community sponsors.