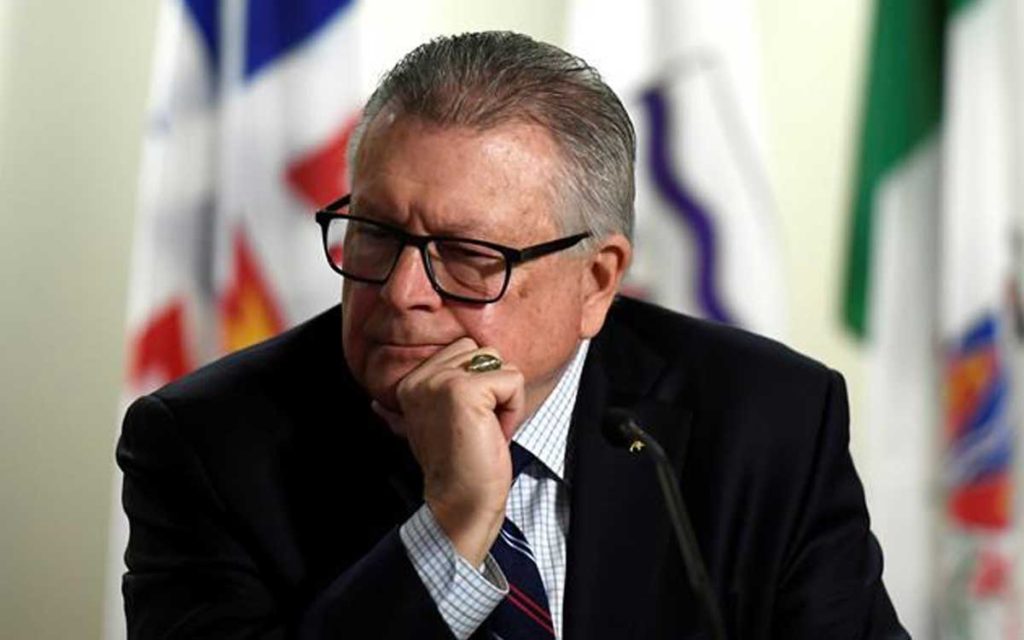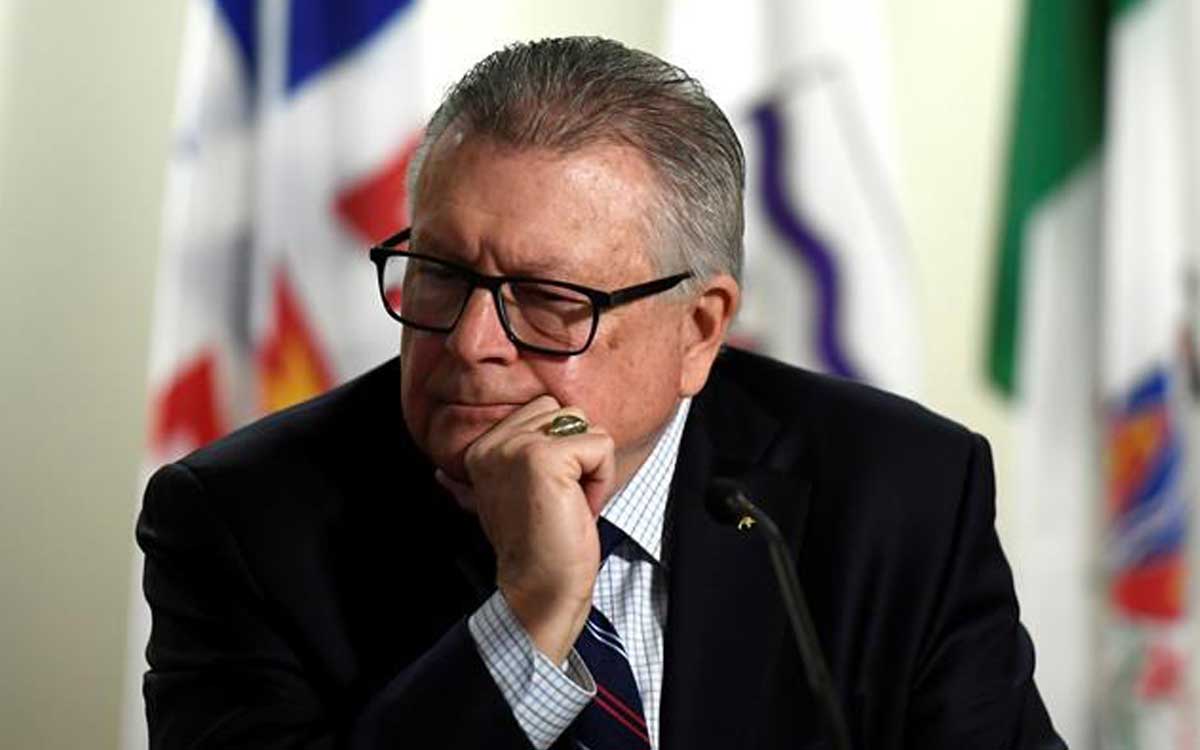 Federal public safety minister Ralph Goodale
"There are other suppliers, yes indeed." With these six words, federal public safety minister Ralph Goodale signalled on Monday that Chinese telecom supplier Huawei may find itself shut out of providing equipment for Canada's 5G network. Innovation minister Navdeep Bains went Goodale one better, volunteering the name of an alternate supplier: Ericsson, a Swedish company.
They were responding to reporters' questions about China's latest threat, issued via its ambassador to Canada in Ottawa last week. At a news conference with Canadian journalists, Chinese ambassador Lu Shaye warned that if Canada barred Huawei from 5G, "I surely believe there will be consequences." Though this was milder than Lu's earlier jabs of 'backstabbing' and 'white supremacy.'
The desirability of banning Huawei from Canada's 5G networks – a backburner controversy that the China-loving Liberal establishment hoped would stay that way – shot to the top of news lineups when Canada arrested Huawei CFO Meng Wanzhou on December 1st, at the request of the United States. Meng is facing charges of fraud and violating US trade sanctions against Iran.
The Ottawa-based ambassador's threats have been matched by some equally bullying language from China's mainland. Last Wednesday, a Chinese foreign ministry spokesperson belittled Canada's attempts to enlist other countries in condemning China's jailing of two Canadians on unspecified 'national security' grounds and its rushed death sentence for another Canadian. "Actually, you can count by the fingers of your hand the few allies of Canada that chose to side with it on this issue," Hua Chunying snapped.
Hua may be right about that 'one hand' bit so far, but one of those allies is the United States of America, which under Donald Trump seems determined to put the screws to China. After speaking with foreign minister Chrystia Freeland, secretary of state Mike Pompeo issued a statement criticizing China's "politically motivated sentencing of Canadian nationals."
China is intensifying the negative spotlight on itself in the way it is treating the two Canadians it arrested, Michael Kovrig and Michael Spavor. According to the Canadian embassy, both are in cells where the lights are on 24 hours a day. They have no access to legal counsel and are being interrogated for four hours a day. Their meetings with Canadian consular officials are monitored by Chinese officials
By contrast, Meng was jailed only briefly, and since being granted bail is living in one of her Vancouver mansions. She has an electronic ankle monitor but is free to leave her house and is reportedly enjoying daily shopping excursions, accompanied by security.
As for Robert Schellenberg, he had previously been convicted of drug smuggling in China and sentenced to 15 years in prison. He was appealing his conviction. After Meng's arrest, Schellenberg was hastily retried in a trial that was open to Chinese and foreign media – access that is highly unusual. While not a pure show trial in the Stalinist definition – Schellenberg has been convicted of drug trafficking in Canada – it was definitely intended as a show. He was quickly convicted and sentenced to death.
American law professor Donald Clarke followed Schellenberg's trial closely and called it "death-threat diplomacy." He told the CBC that "China views the holding of human hostages as an acceptable way to conduct diplomacy."
Immediately after Schellenberg's death sentence, Canada updated its travel advisory for China, advising Canadians to "exercise a high degree of caution in China due to the risk of arbitrary enforcement of local laws." This came after the Americans made a similar move earlier in January, warning Americans to "exercise increased caution in China due to arbitrary enforcement of local laws."
Some may still be hoping that this mess will all go away and the status quo ante with China will be restored, thanks to Donald Trump, of all people. Asked about Meng's case in December, Trump implied that he might be willing to put her charges on the table in his trade negotiations with China: "if I think it's good for what will be certainly the largest trade deal ever made [US-China]…I would certainly intervene if I thought it was necessary."  The Canadian judge deciding on whether to extradite Meng to the US may well decide that the Americans' case is politically tainted and set Meng free.
But Donald Trump's unfortunate comments and even Meng's fate are irrelevant now. There will be no going back from how China has spoken and acted, which has unequivocally proven three things. First, that Huawei – like most Chinese enterprises – is an extension of the Chinese regime. Second, that China thinks the rule of law in other countries should be subject to political pressure (like theirs is). Third, China will arbitrarily arrest or kill foreign citizens if it suits their purposes.
That is why the early musings about how Canada should have done an 'oopsie' with the Americans and let Meng leave Canada, have faded. They have been replaced with talk of booting China's ambassador, disqualifying Chinese companies from research grants given through Canadian universities, and ending current or future student visas for Chinese nationals.
China seems to have taken note of this, with their spokesperson Hua saying on Monday that it has no plans to retaliate if Canada bans Huawei from its 5G network. "We all know that Huawei is an outstanding 5G provider on the global level. If you don't co-operate with it, from whom else can you get this service?" Hua said. But as Ralph Goodale stated, there are options other than China. Over the last six weeks, China has brutally demonstrated why the rest of the world needs to make sure that is always the case.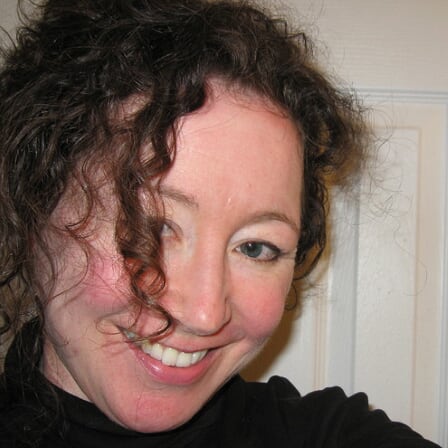 Joan Tintor is a writer and researcher. Her political experience includes having served as legislative assistant to Ontario transportation minister Al Palladini, and as a writer/researcher for the Ontario PC Caucus. She earned a degree in journalism from Ryerson Polytechnic University in 1994.