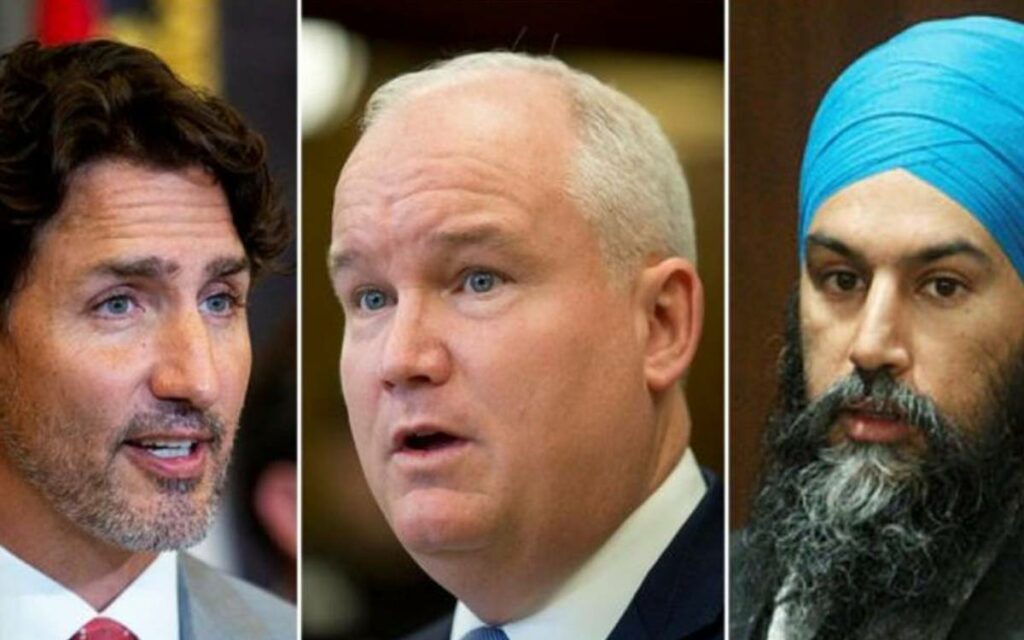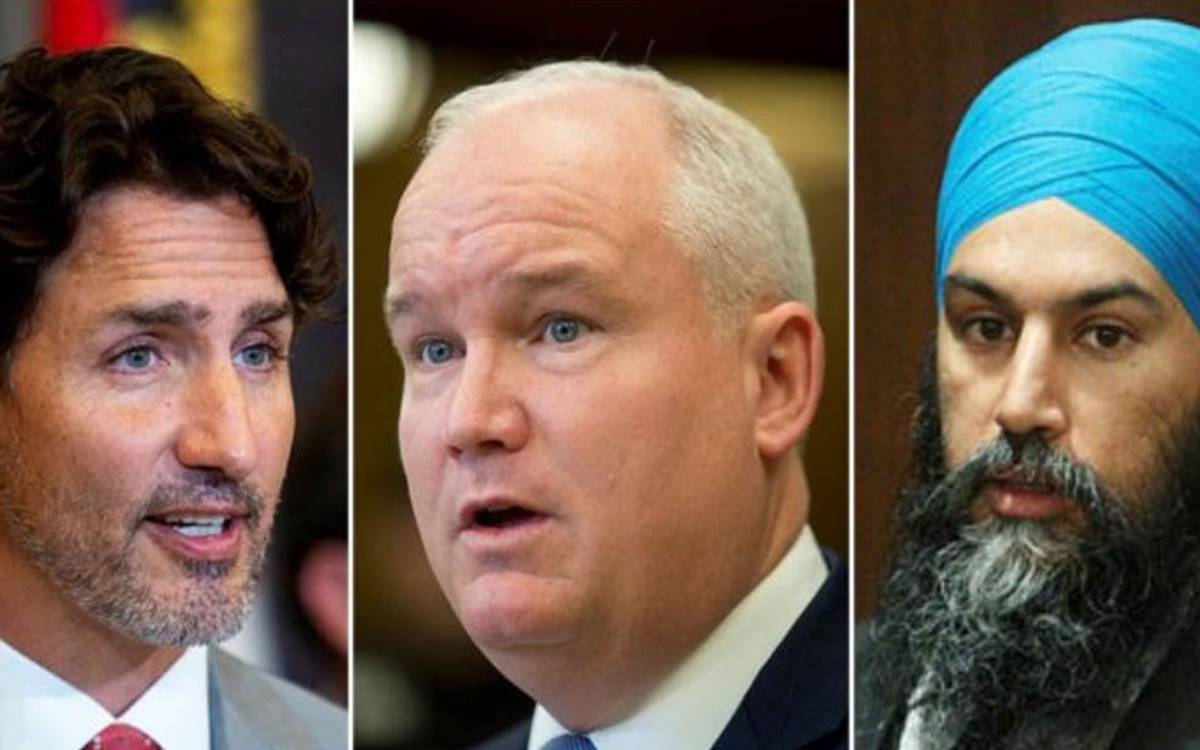 As the federal government faces renewed criticism over their handling of the COVID-19 vaccine file, the probability of a Spring election may be slipping. While the Liberals still have the ability to right the ship on vaccines, the next few weeks will be critical for Team Trudeau to demonstrate not just competency on the distribution plan, but empathy toward an increasing number of Canadians concerned about how many shots are bound for Canada, and when they'll get them.
The Liberals have entered February on the proverbial backfoot on the vaccine file.  Delays in receiving shipments from manufacturers continue to impact the delivery schedule for Canada; just 70,000 Pfizer doses will be received this week, with none on the docket for Moderna. Doses are set to ramp up over the course of the next couple of weeks, though a few unknowns (the biggest being how European countries will deal with exports of Pfizer to non-EU nations) may create further delays. The fact these delays were unforeseen by the government, and largely out of their control, has thus far had little bearing on how Canadians view government performance on this file.
In an attempt to turn the page on slow delivery schedules, the Liberals announced plans last week to bolster Canadian vaccine production as part of a deal with Novavax. While this is great news for a future pandemic, the glimmer of hope it presented to the Liberals on this file was quickly quashed, as it became apparent this agreement would do little to address even medium-term vaccine needs for COVID-19.
Instead of turning the page, the government began a new chapter in the story of mismanaged pandemic expectations. Feeling the need to procure doses quickly, the federal government decided to exercise an option to obtain just shy of two million vaccines through the COVAX program – an initiative set up by the World Health Organization to fund and procure doses for low- and middle-income countries. While wealthy nations like Canada are able to withdraw from the fund, most of those withdrawing at this stage are from the developing world. This move drew significant criticism from opposition MPs and the philanthropic community, who accused the Trudeau Liberals of essentially double dipping from the fund to alleviate short-term vaccine headaches, despite claiming to have secured the most vaccine doses in the G7.
That headache became a migraine on Friday, after the Prime Minister mistakenly told reporters that Canada was set to receive 20 million vaccines from AstraZeneca before the end of June. In actuality, twenty million doses would only be received if Canada approves AstraZeneca, Johnson and Johnson and Novavax vaccine candidates; approvals which have not yet happened (and in the case of Novavax, may not happen until April). Other cabinet ministers and civil servants were dispatched to set the record straight, but the miscommunication from the Prime Minister – one of several on this file – did not go unnoticed.
Meanwhile, moving targets for arrival dates and the details of Canada's vaccine contracts are under intense scrutiny in the House of Commons, as the government refuses to share key elements of these agreements on the basis of confidentiality. Several Premiers have spoken up to raise concern that they do not have any clarity on the amount of vaccines that will be received beyond next week, despite being the ones holding the bag on their distribution and administration.
Premiers may be worried about public blowback on the slow rollout of vaccines in their provinces, but for now, Canadians seem to be aiming their frustrations squarely at the Trudeau government. New polling from Abacus Data suggests that a majority of Canadians feel the federal government is doing a "poor or terrible" job at getting vaccines out to people, and in doing so in a timely fashion. Whereas just a few weeks ago concern over vaccine delivery was isolated mainly to Conservative opposition benches and right-of-centre provincial leaders, it seems that average voters are also growing weary with the Liberals' plan (or lack thereof).
That is certainly bad news for the Liberals, but should not be seen as good news for the Conservatives or the NDP, who have been unable to translate that dissatisfaction with the government's actions into any positive momentum for their respective parties. Vote intention remains in a dead heat for the red and blue teams, and Canadians remain unsure about whether the Tories and Erin O'Toole would be doing a better job than Trudeau. While Canadians have more positive feelings about Jagmeet Singh as a leader, he's still struggling to get traction for the NDP.
Given the inability of the opposition to make headwinds with voters despite the Liberals' mismanagement on vaccines, the probability of a Spring election seems to be slipping further away. It's hard to imagine Team Trudeau will look to orchestrate their own defeat and bring their government down if the current public opinion environment persists into March and April.  At the same time, unless voters start to break towards another Party, motivation for Canada's opposition parties to pull the plug on the government is likely to be low.
However, opting *not* to go to the ballot box soon could also spell problems for those looking to form government. If vaccines get back on track (which, regardless of partisan stripe, would be welcome news), and the Liberals are able to claim success over the early stages of the rollout, they may enter the Summer and Fall with some wind in their sails. Throw in a budget that is big on spending on childcare and pharmacare, and many voters may find themselves willing to put the blips on vaccine rollout behind them, paving the way for an easier path to victory for the incumbent government.
For the government's part, they are projecting confidence that things are about to turn the corner on vaccines. Cabinet Ministers are leaning hard into the 300,000+ Pfizer dose delivery scheduled for next week as a certainty. Trudeau has dismissed vaccine concerns as "noise", and maintained that the government's rollout plan is working.
That message feels tone deaf in this moment, but may indicate the Liberals know something Canadians don't. Regardless of politics, most Canadians are hoping that's the case – rather than another exercise in Liberal over-confidence.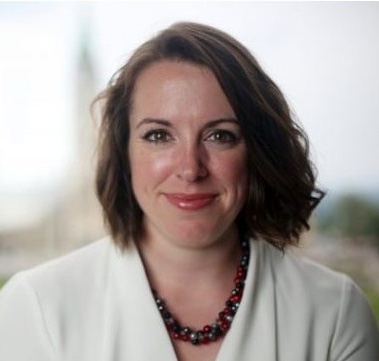 Kate Harrison is a Vice President and Partner at Summa Strategies Canada, one of the country's leading public affairs firms. She is a regular political commentator on CTV's Power Play, the Arlene Bynon Show on Sirius XM, Ottawa talk radio programs on CFRA and several other programs, speaking on politics and current affairs. She has written for the National Post, iPolitics and National Newswatch about the state of Canada's conservative movement as well as subjects impacting women in politics. Kate also serves as the Chair of the Canadian Advocacy Network (CAN), a pro-bono organization dedicated to providing public affairs help to organizations who cannot afford traditional advocacy services. When not working, she has her hands full with her new son and playful black Labrador Retriever, Brick.