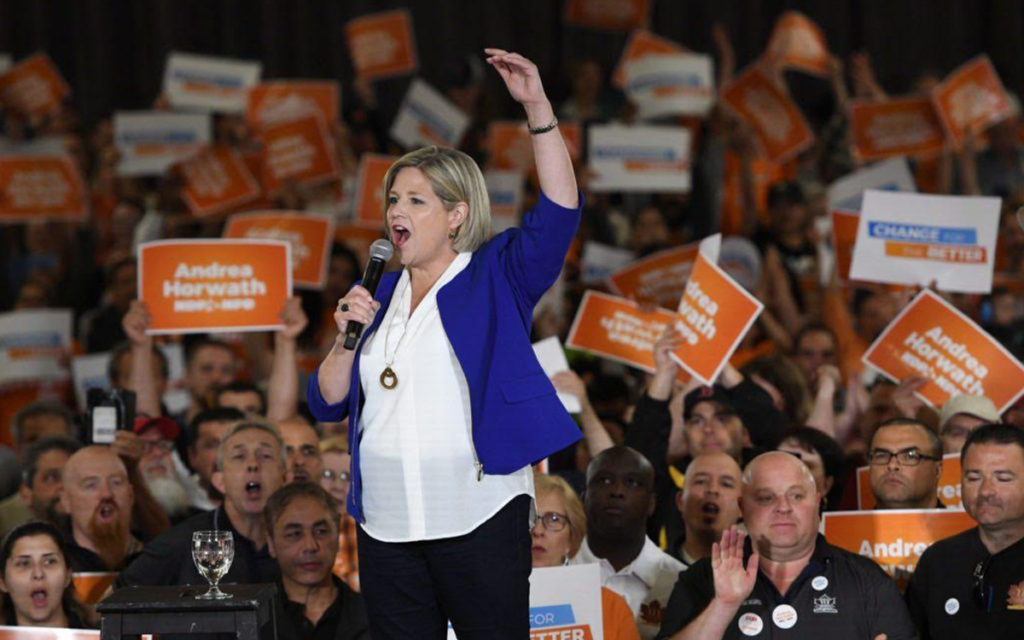 "May all your disgraces be private" was Mayor Quimby's birthday wish to his nephew Freddy, in that episode of The Simpsons where Homer Simpson was a juror on Freddy's assault trial. But like all great Simpsons episodes, that one came before the internet took off. Now, however, everybody's disgraces are public and – thanks again, internet! – can never be buried.
With polls suggesting the threat of an NDP government after Thursday's Ontario election, the PC campaign has released the not-so-private disgraces they uncovered about some of Andrea Horwath's candidates and potential cabinet ministers. Some, such as the workplace discrimination and bullying complaints against Hamilton East-Stoney Creek MPP Paul Miller and Hamilton Mountain MPP Monique Taylor, were already known. But the newly-discovered ones reflect the extreme environmentalism and anti-military attitudes that are typical of the hard left.
The first hot mess to capture some media attention was Laura Kaminker, the NDP's candidate in Mississauga Centre. Kaminker, originally an American, moved to Canada in 2003 and works as a librarian. At the risk of sounding like the library detective in Seinfeld, I remember when librarians were quiet, reliable, conservative (in the cultural sense) figures. Now they are social activists who lecture the rest of us from the comfort of their public-sector sinecures.
In 2014, Kaminker blogged about not wearing a poppy for Remembrance Day. "I just wear my peace button on my jacket as always and wait for the collective brainwashing to blow over," she wrote. Kaminker also blogged at length about her attendance and follow-up reading from a 2011 Marxism conference in Toronto describing it as a "weekend of inspiration, education, and revolution". I wonder if the millions forcibly re-educated in China, Cambodia and other Marxist nations had similarly inspiring experiences?
Next was Tasleem Riaz, NDP hopeful in Scarborough-Agincourt. In 2013, Riaz posted a photo and quote from Adolf Hitler to her Facebook page: "If you don't like a rule…just follow it…reach on the top…and change the rule." Despite the clumsy translation, its meaning is clear. Reaching the top and changing the rules sounds a lot like what the NDP government is trying to do in British Columbia, through their attempts to change the voting system in a province that has rejected change – twice. Doug Ford and the PCs should be warning against an Ontario NDP government attempting similar shenanigans designed to permanently boost the NDP's power and result in perpetual minority governments.
Riaz had also posted a comment calling Canadian soldiers in Afghanistan a "slaughtering machine" to "slaughter innocent men women and children." Her outrage continued: "We Muslims would not like to see our ballots turned into bullets against our Muslim brothers and sisters in Afghanistan and Labia [I assume she meant Libya]. Riaz issued a statement saying she didn't recall posting the Hitler quote and would never do so intentionally, claiming to be an "interfaith advocate." She did not explain her comments about Canadian soldiers.
Then there is Guratan Singh, NDP candidate for Brampton East. In a 2006 demonstration, Guratan proudly carried a sign reading "F*** the Police." Singh immediately apologized, saying he was "now deeply ashamed of" the sign.
But these three are merely the cashews, almonds and Brazil nuts in the NDP nut dish. They are surrounded by a strong supporting cast of run-of-the-mill socialist roasted peanuts.
The NDP candidate for Ottawa Centre is Joel Harden. In his website set up for the party's nomination, Harden wrote "80 percent of known fossil fuel reserves must stay in the ground if we are to meet existing global targets for emissions reductions….this is why Joel opposes the construction of new tar sands pipelines and will bring this critical perspective with him to caucus." But that makes sense when you realize that Harden supports the Leap Manifesto, which proposes banning fossil fuels from Canada by 2050.
Lanark-Frontenac-Kingston candidate Ramsay Hart works for Mining Watch Canada, a mining watchdog group. In a 2013 op-ed, he advocated for increased taxes on mine operations. And although the NDP is officially in favour of supporting development in the Ring of Fire, Hart said in 2014 that "the economics of the Ring of Fire are questionable."
In a piece for the Citizens for Public Justice newsletter, Ottawa West-Nepean candidate Chandra Pasma noted that the Greeks "saw productive work as the activity of slaves." She also asked, "how do we escape the clutches of labourism, with its limited ideas of work and its dehumanizing emphasis on paid labour?" This seems to be the opposite of Vlad Lenin's Marxist-inspired truth: "He who does not work, neither shall he eat." Maybe she and Laura Kaminker will become caucus buddies and one of them can re-educate the other.
University-Rosedale candidate Jessica Bell has written protest manuals for the Ruckus Society (an oxymoron right up there with "democratic socialism"). One of them advocates such strategies as occupation, civil disobedience of laws, obstruction, blockades, tree sits, nonviolent land seizure and seizure of assets. The Australian native has been arrested twice at demonstrations.
St. Paul's candidate Jill Andrew called Toronto police chief Mark Saunders a "coon." Beaches East-York candidate Rima Berns-McGown accused Israel of "sowing fear through violent state power." Scarborough North candidate Dwayne Morgan thinks George Bush had a "role" in the 9/11 attacks. Laura Kaminker is a 9/11 conspiracy theorist too.
But should we really be surprised by the number of 9/11 truthers among the NDP? If you're the kind of person who thinks that complete government control over the economy can make everyone healthy and happily employed (or, pace Chandra Pasma, happily idle if they prefer) and reduce the global temperature by two degrees Celsius, then you are susceptible to any theory that is anywhere above that bar of plausibility.
Amid the rising poll numbers and Kathleen Wynne's week-early concession speech, NDP leader Andrea Horwath has avoided having to answer for most of these candidates. When finally forced to comment on Jessica Bell's rap sheet, Horwath told reporters: "people sometimes do quote-unquote radical things to get the attention of decision makers," a kinder version of "the ends justify the means." Let's hope that none of these radicals become decision makers after Thursday.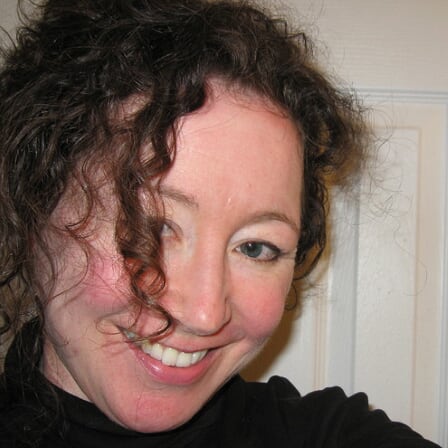 Joan Tintor is a writer and researcher. Her political experience includes having served as legislative assistant to Ontario transportation minister Al Palladini, and as a writer/researcher for the Ontario PC Caucus. She earned a degree in journalism from Ryerson Polytechnic University in 1994.