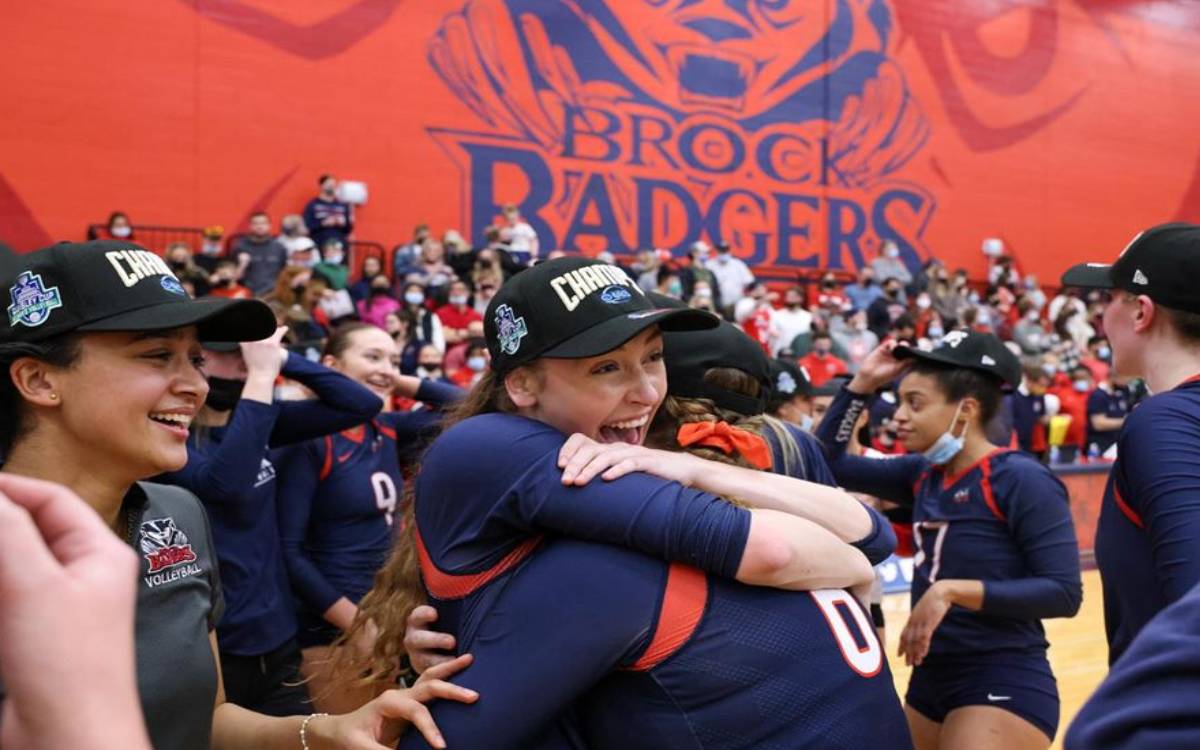 This past weekend, both the Brock Badgers women's hockey team and women's volleyball team (pictured) were crowned provincial champions. Photo credit: Brock Athletics
No fewer than five Brock Badgers teams are still standing.
Can we call it March Madness, Canadian university style?
In a span of 10 hours on Saturday, the Brock Badgers women's hockey team and women's volleyball team were both crowned Ontario University Athletics (OUA) Champions. During that time the Badgers men's and women's Basketball teams and men's hockey team all advanced to the OUA semifinals as well.
We'll start on the ice as the Brock women's hockey team fly out to Charlottetown, Prince Edward Island after claiming their first provincial title with a 2-1 win over the Nipissing Lakers. 
"We can't stop smiling, crying and screaming," assistant captain and blueliner Paige Cohoon told Brock Athletics. 
"We are so proud of one another because we promised we would do it for each other. 
If I had one word to describe this team, it'd be family. At the end of the day, it doesn't matter the talent you have, what matters is the heart. This team's heart is unstoppable."
Cohoon's power-play goal in the second period stood as the eventual game-winner for Brock, and the women's hockey program that began its varsity sport status in 2000. 
"There is absolutely no one I'd rather celebrate this huge accomplishment with," said Cohoon. "There's no one else I'd rather make history with."
The now fourth ranked Badgers open their U Sports Championship with a game against the fifth ranked University of Saskatchewan Huskies at 2 pm on Friday. 
"I can't even describe what it feels like right now. To make history and win the McCaw Cup with such an incredible team is the best feeling in the world," Brock captain Kaitlyn Colonna said. 
"Our team is a family and we would give absolutely anything for one another. The heart of this team is what got us this win. We're not done. We're playing to become national champions in PEI."
To the court now, where the Badgers women's volleyball team continued their undefeated season with a (3-1) win over the University of Toronto Varsity Blues to capture the Quigley Cup. 
The second ranked (16-0) Badgers are off to Calgary and will play the seventh seeded Mount Royal Cougars on Friday at 3pm to open the U Sports Women's Volleyball Championship. 
"I am beyond proud of this incredible team," starting middle, and Thorold native, Grace Pyatt told The Niagara Independent. 
"Holding the Quigley (Cup) for the first time with my teammates, and looking at our amazing fans was such a surreal experience. 
I'm trying to savour the moment, but know that we are not done yet. 
Team focus is now shifted to our next opponent at the U Sports Nationals this weekend."
As for the Badgers basketball teams, the women welcome Western at 6 pm Wednesday night, while the men play host to McMaster at 8 pm. 
Both games will be played on campus at Brock University in the Bob Davis Gymnasium.
The Brock Men's hockey team visit Ryerson Wednesday night at 6 pm in their OUA semi-final showdown.
For all things Brock Badgers Athletics visit gobadgers.ca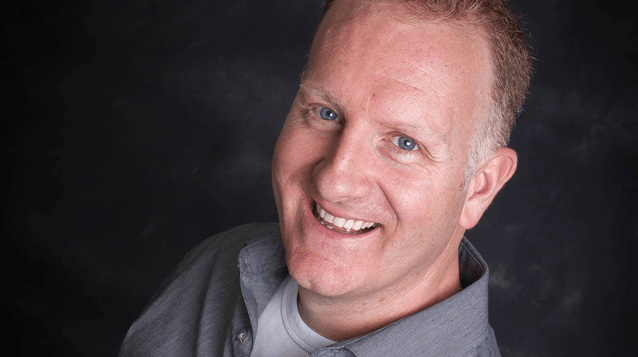 Rod Mawhood is a lifelong Niagara native who has had the pleasure of working in all three mediums – Radio, Print and TV – for over 20 years. His first announcing gig was with the then St. Catharines Stompers. Since then he's worked in radio and TV in Toronto, and currently is the announcer for the Niagara IceDogs and Niagara River Lions.
Rod also covers the Buffalo Bills for FOX Sports and the Buffalo Sabres for NBC Sports.