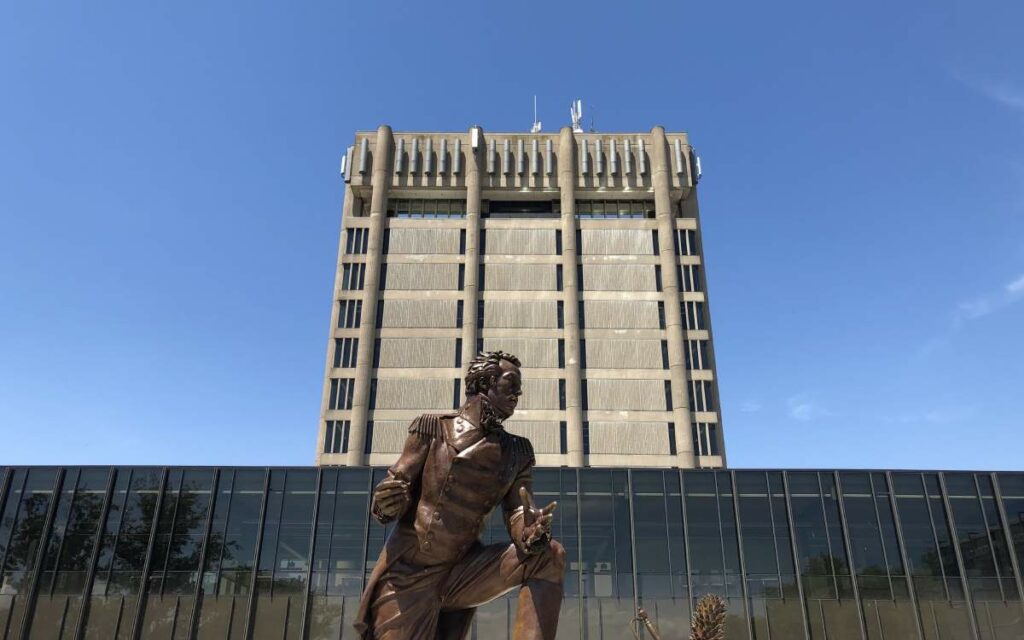 The twice-weekly event offers "students who identify as Black, Indigenous and People of Colour (BIPOC)" free tutoring, tailored resources, and snacks in an exclusive study space. Photo credit: The Niagara Independent
As first reported by the Western Standard and True North Centre last week, St. Catharines-based Brock University recently introduced a racially segregated study hall for "students who identify as Black, Indigenous and People of Colour (BIPOC)". 
Organized by Learning Services, the "BIPOC Study Hall" takes place every Tuesday and Wednesday evening out of the school's Student Success Centre, offering participants free tutoring from fourth-year students. 
According to a news release from the university, the segregated study hall sessions are "part of many ongoing efforts by Brock to address inequity in post-secondary learning, and were developed in collaboration with the University's Hadiyaˀdagénhahs First Nations, Métis and Inuit Student Centre, and BIPOC Caucus."
"We know BIPOC students are historically under-represented in academic spaces in general and had less opportunities in terms of getting to university," said Brock curriculum development specialist Ashley Grover. "Feeling welcomed and supported academically in the study hall and throughout the University is just one of the ways we are trying to address that."
Per Brock's news release, along with tutoring and providing an exclusive study space for BIPOC students, the twice-weekly gatherings will also welcome various on-campus units to provide more tailored resources during specific weeks, as well as partners to donate snacks and refreshments.
The initiative has drawn heavy criticism from observers on social media, after the university's Faculty of Social Science posted about the study hall earlier this month. 
Well-known Canadian author, editor, and National Post contributor Jonathan Kay quote tweeted the faculty's Twitter post saying, "Brock University in Ontario has set up a racially segregated study hall. (Please) check out the first sentence from the in-house university mag article announcing how proud they are of their new race-restricted amenity". 
Kay, who has written about Brock's swan-dive into progressive politics and dysfunctional nature for The Niagara Independent in the past, then replied to the university with tongue fully in cheek, commenting: "When can jews come?". 
The Society for Academic Freedom and Scholarship (SAFS), which has a local chapter at the offending university and just held a Brock event featuring its national president at the end of October, asked its followers "Is the future a segregated one?".
Speaking in reference to someone who commented that Brock "clearly recognizes Black Indigenous People of Colour need all the help they can get to keep up", SAFS replied, "A rather uncharitable explanation would be either 1) the presence of white people is some sort of threat or 2) the other groups can't succeed without extra supports or 3) both. None of these sound good." 
Former teacher and Ottawa Carleton District School Board trustee candidate in this past fall's municipal elections Chanel Pfahl referred to organizers of the segregated tutoring session as "Disgusting racists."
"Fighting racism with racism. Disgraceful", concluded another observer. 
According to the university's aforementioned press release, the idea for the segregated study hall "stemmed from conversations that occurred during Brock's BIPOC community social in September", another event geared exclusively toward the school's non-white population.