Huawei's Chief Financial Officer Meng Wanzhou was arrested in Vancouver
Telecommunications manufacturer Huawei is China's largest private company. Founded in 1987, it now employs 180,000 people, is the largest telecom manufacturer in the world, and is the second-largest supplier of smartphones worldwide. It is a sponsor of CBC's Hockey Night in Canada. If you did not know it was a Chinese company, you might assume it was just another Asian maker of smartphones, like South Korea's Samsung.
On December 1st, Huawei's Chief Financial Officer Meng Wanzhou was arrested in Vancouver. The arrest followed an extradition request from the United States which, according to media reports, wants to charge Meng with fraud and violating U.S. sanctions against Iran. An alleged Huawei subsidiary, Skycom, allegedly sold telecommunications equipment to Iran, and Meng allegedly used financial institutions for transactions relating to the sales.
That's too many "allegedlys" for me to speculate on the strength of the Americans' alleged (last one!) case against Meng. What is not in question, however, is how the government of China reacted to Meng's arrest. The government of China did not react to Meng's arrest the way a normal government reacts when one of its private businesswomen is arrested in another country. It reacted as if one of its government ministers had been arrested. From the Associated Press:
China summoned the Canadian ambassador to protest the detention of a top executive of leading Chinese tech giant Huawei, calling it "unreasonable, unconscionable, and vile in nature" and warning of "grave consequences" if she is not released.
A report by the official Xinhua News Agency carried on the Foreign Ministry's website said that Vice Foreign Minister Le Yucheng called in Ambassador John McCallum on Saturday over the holding of Chief Financial Officer Meng Wanzhou, who is reportedly suspected of trying to evade U.S. trade curbs on Iran.
Did you catch the bit about "a report by the official news agency carried on the foreign ministry's website?" Imagine a Canadian government website posting CBC stories verbatim. That doesn't happen because, as much as we like to ridicule the Canadian media for their love of Justin Trudeau, the CBC is at least nominally separate from the government. In China, the largest news agency and the government's foreign ministry are just different departments of the all-encompassing Chinese state.
China's vice foreign minister warned Canada's ambassador that if Canada did not release Meng, it would "face grave consequences that the Canadian side should be held accountable for." Well if that's what Canada is threatened with, then what is China threatening to do to the United States, the government that is actually seeking to extradite and prosecute Meng? Er, nothing yet, though they have summoned the American ambassador to protest. Maybe this is one way that Donald Trump's tariffs on China are working.
Or maybe the difference is that, unlike the U.S. under Donald Trump, the Trudeau Liberals have been reluctant to push back on China's bad behavior. As former National Post reporter Matthew Fisher put it, "Canada considered a soft touch because it's been more gentle on China over human rights/South China Sea/treatment of minorities/telcoms than western allies." To be fair, the Trudeau government did deny a Chinese takeover of engineering firm Aecon. But as has been noted by the National Post's Terry Glavin and others, more than a few Liberal ex-prime ministers, ministers and MPs are habitués of the China-Canada business circuit.
Meng's arrest comes after several years of increasing concerns about Huawei's ambitions and doubts about how truly separate it is from the Chinese government. Huawei was founded by Ren Zhengfei, a former engineer with the People's Liberation Army. Meng is his daughter, who started at the company as a receptionist. It has supplied telecommunications equipment to internet companies around the world, including Bell and Telus in Canada. It has funded a large network of relationships with Canadian research universities, which has resulted in the transfer of intellectual property to Huawei. As the Globe and Mail reported on Sunday:
Three former Canadian intelligence chiefs have warned deployment of Huawei products and 5G technology in telecommunications networks could provide China with the capacity to conduct remote spying and maliciously modify or steal information or even shut down systems. The chiefs of six U.S. intelligence agencies also told the U.S. Senate intelligence committee in February that Huawei's 5G technology could be used for espionage and to "exert pressure and control" on U.S. infrastructure.
Fears about Huawei's trustworthiness have prompted the U.S., Australia and New Zealand to ban Huawei from supplying equipment for their 5G networks. These three countries, along with the U.K. and Canada, comprise the "Five Eyes" intelligence sharing group. Both are under pressure to also ban Huawei equipment. Canada's government is currently reviewing the issue.
The concerns and doubts about Huawei are amplified by concerns and doubts about the ambitions and actions of China itself. The Toronto Sun's Anthony Furey has summarized it well:
The problems go beyond privacy and intellectual property theft though. There are the human rights abuses. There's China's attempts to absorb Taiwan and militarize the small islands in the South China Sea. There are the concerns with the Belt Road Initiative, where they're attempting to realign the economies of Europe and Africa to be more indebted to China and under Beijing's sway. Then, there is the fact they don't play fair in trade, the root of Trump's long-standing grievance with the Middle Kingdom.
Indeed, China's longstanding human rights abuses made it almost comical when China's vice foreign minister labelled Meng's arrest as a "severe violation" of her "legitimate rights and interests."
China's reaction to Meng's arrest has highlighted two truths: the state control that permeates China, and the direct involvement of the Chinese government with Huawei and its other Potemkin private companies. Many free nations have acknowledged these truths. Justin Trudeau cannot credibly ignore them any longer. Canada and the U.K. must join their Five Eyes partners in banning Huawei from government and 5G networks.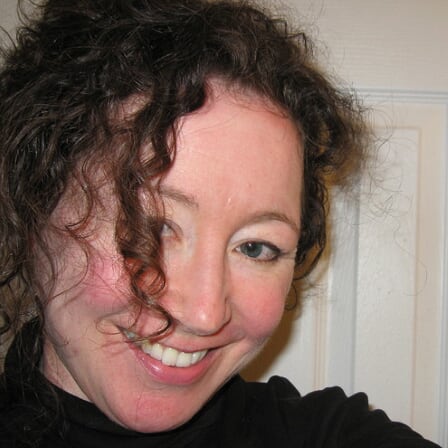 Joan Tintor is a writer and researcher. Her political experience includes having served as legislative assistant to Ontario transportation minister Al Palladini, and as a writer/researcher for the Ontario PC Caucus. She earned a degree in journalism from Ryerson Polytechnic University in 1994.