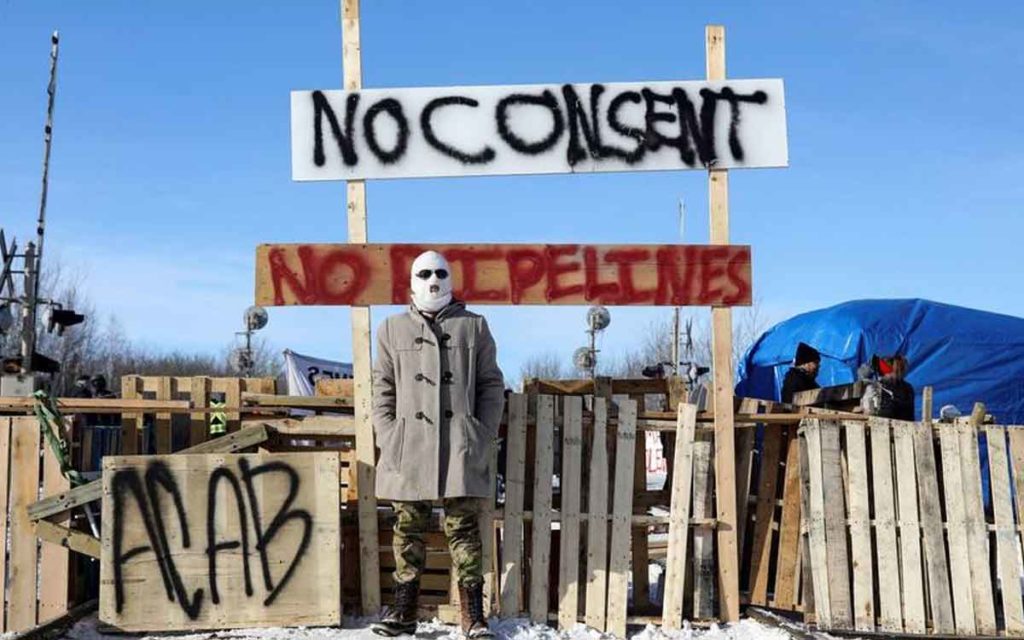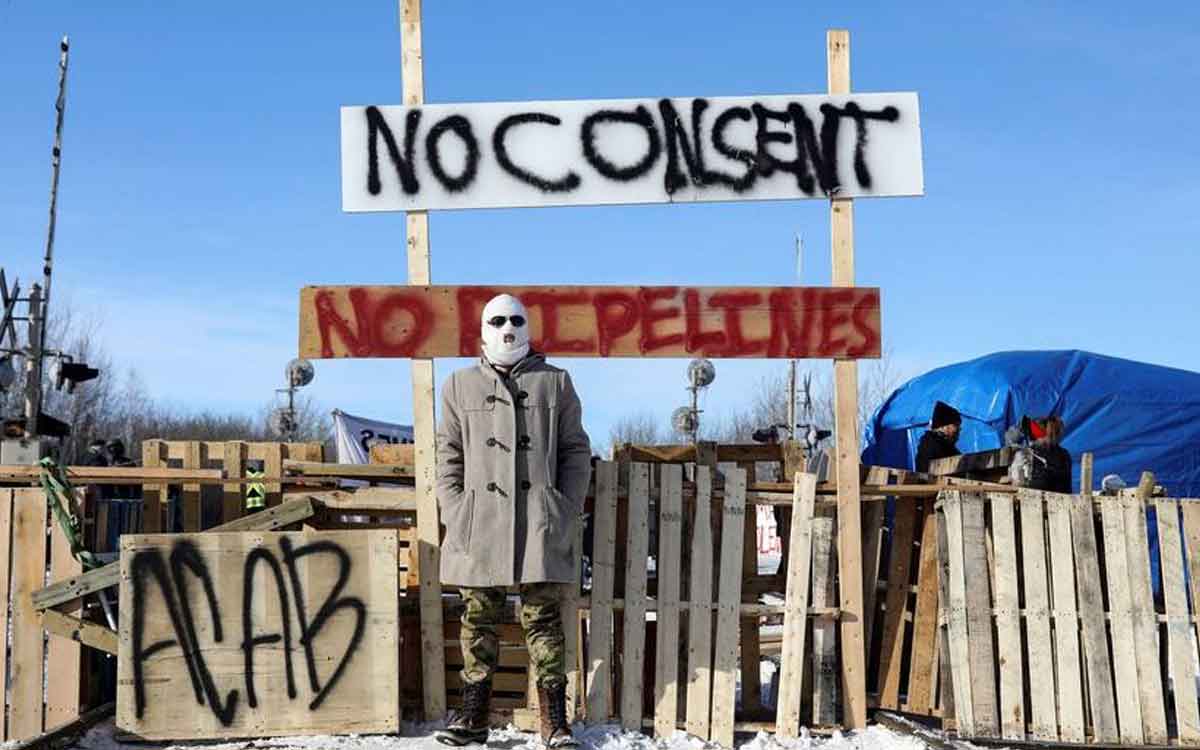 A railway blockade as part of protests against British Columbia's Coastal GasLink pipeline, in Edmonton. Photo: CODIE MCLACHLAN / REUTERS
Donald Trump's visit to India this week is reminding us of Justin Trudeau's shambolic tour of India, which was precisely two years ago. Trump's many critics are joking about his pronunciation of Indian names, and speculating that he may starve without a steady supply of "hamberders" in the meat-challenged subcontinent. But even Trudeau's usual defenders found it difficult to joke about Trudeau and his family's daily Bollywood-inspired fashion parade, or spin the appearance of a Sikh extremist at an official reception.
Still, events of recent weeks may have many Canadians feeling nostalgic for the days of the funny, meme-able Justin: the Pirates-of-the-Caribbean facial hair, yoga poses, shirtless photo-bombing, Bhangra dancing and, of course, brownface and blackface.
Nobody is laughing now.
On Monday, Toronto Sun columnist Lorrie Goldstein tweeted a helpful recap of the energy projects that have evaporated like a Bic Mac on Air Force One since Trudeau took office five years ago: "Northern Gateway scrapped, Energy East cancelled, Trans Mountain stalled, Coastal GasLink stalled, Teck oilsands project withdrawn, Keystone XL vetoed (by [Barack] Obama)."
Fortunately, Keystone XL was revived by the Trump administration, but earlier this month former Trudeau aide Gerald Butts was demanding that Alberta premier Jason Kenney retract his claim that "there had been back-channel conversations between [Trudeau's] then-principal secretary Gerry Butts and the White House that there would be no negative reaction [to Obama's nixing Keystone], and there wasn't."
An indignant Butts waved a 2013 news item on Trudeau's alleged support of Keystone XL, which included Trudeau's condition that "it can be done in the sense that we're protecting our environment and making sure that we're making the right gains toward sustainable energy sources in the long run."
Trudeau's conditions on energy and pipeline development – meeting carbon targets beyond competing jurisdictions', plus native sign-off – have formed a regulatory muskeg into which project after project has been swallowed.
And once they are swallowed, mealy-mouthed Liberal cabinet ministers disavow any responsibility. Some even take the opportunity to take a swipe at the companies who finally got the government's real message. A few weeks ago, seeking to deflect news of the rising costs to expand the now government-owned Trans Mountain pipeline, finance minister Bill Morneau appeared on the CBC and claimed: "We had a Houston company that went back to Houston and basically abandoned Albertans and abandoned Alberta and so we had to step in."
I bet Morneau thought that was some expert-level shade thrown at the company that walked away with $4.5 billion from Canadian taxpayers. But it wasn't Houston's Kinder Morgan that abandoned Albertans. It was Morneau's government that abandoned the energy sector and its workers to a brutal landscape of new regulations and inscrutable rhetoric. Morneau's comments got little coverage, but probably did not go unremarked in the oil and gas industry. Internally, Kinder Morgan execs were probably responding: "thank you for your donation, Bill."
But even with the Keystone XL being built, and the Trans Mountain expansion still theoretically on track, there may not be much oil to put in them. Sunday night brought news that Teck Resources has pulled its application for the Frontier oil sands project in northern Alberta, after more than 10 years of planning, and despite having regulatory approval and native support (the support of two first nations had been secured just days before). A decision from the Trudeau cabinet on the project was expected this week. Several Liberal ministers and MPs were known to oppose the project.
Some are claiming that Teck's decision is not because of the Trudeau government, but because of uncertainty around climate change initiatives, which somehow is the fault of conservatives such as Jason Kenney and Conservative leadership candidates still opposed to a carbon tax. They point to this excerpt from Teck CEO Don Lindsay's letter to the federal environment minister:
The promise of Canada's potential will not be realized until governments can reach agreement around how climate policy considerations will be addressed in the context of future responsible energy sector development. Without clarity on this critical question, the situation that has faced Frontier will be faced by future projects and it will be very difficult to attract future investment, either domestic or foreign.
But the Trudeau government already has such a framework in place, with its strict regulations on megaprojects, oil tanker ban and carbon tax. More importantly, competing jurisdictions don't. Donald Trump pulled the US from the Paris climate accords and energy development is going gangbusters there, to the detriment of several bad regimes and world oil energy prices. If Teck is really conceding that oil sands development has become unacceptable under any circumstances (Obama famously called it "exceptionally dirty oil"), then that has nothing to do with Jason Kenney, or even native blockades.
It may, however, have to do with a Liberal party that has passive-aggressively elevated climate change above all other priorities. Just yesterday in the House of Commons, Justin Trudeau said that Canada needs "stronger" action on climate change. What action, exactly? We just had an election in which Trudeau could (and arguably, should) have detailed what stronger climate action he planned. Yet he refused to commit to a carbon tax rate after the target of $50/tonne is reached in 2022.
Maybe that is the kind of "clarity" Teck is talking about. But if Justin Trudeau won't be open and specific, why should they? Meanwhile, Canada's shut down by stealth continues.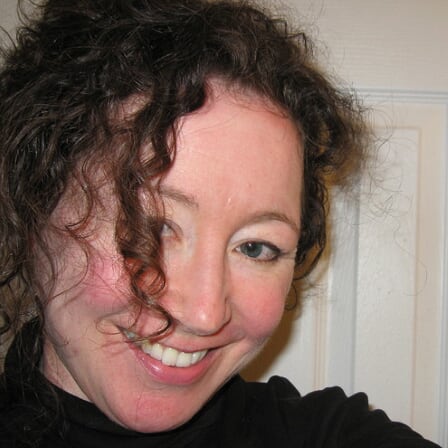 Joan Tintor is a writer and researcher. Her political experience includes having served as legislative assistant to Ontario transportation minister Al Palladini, and as a writer/researcher for the Ontario PC Caucus. She earned a degree in journalism from Ryerson Polytechnic University in 1994.