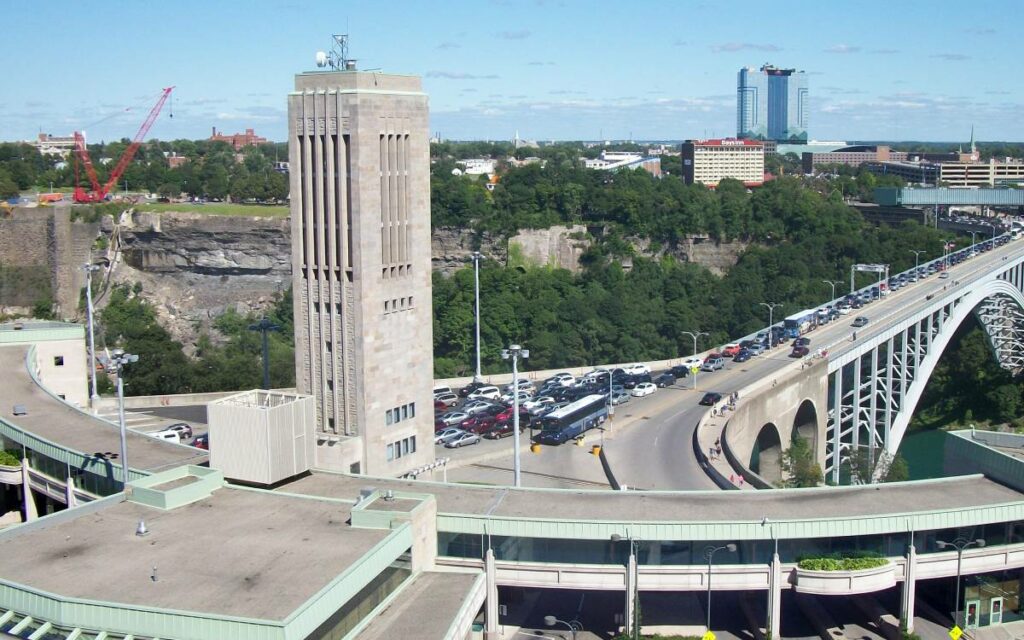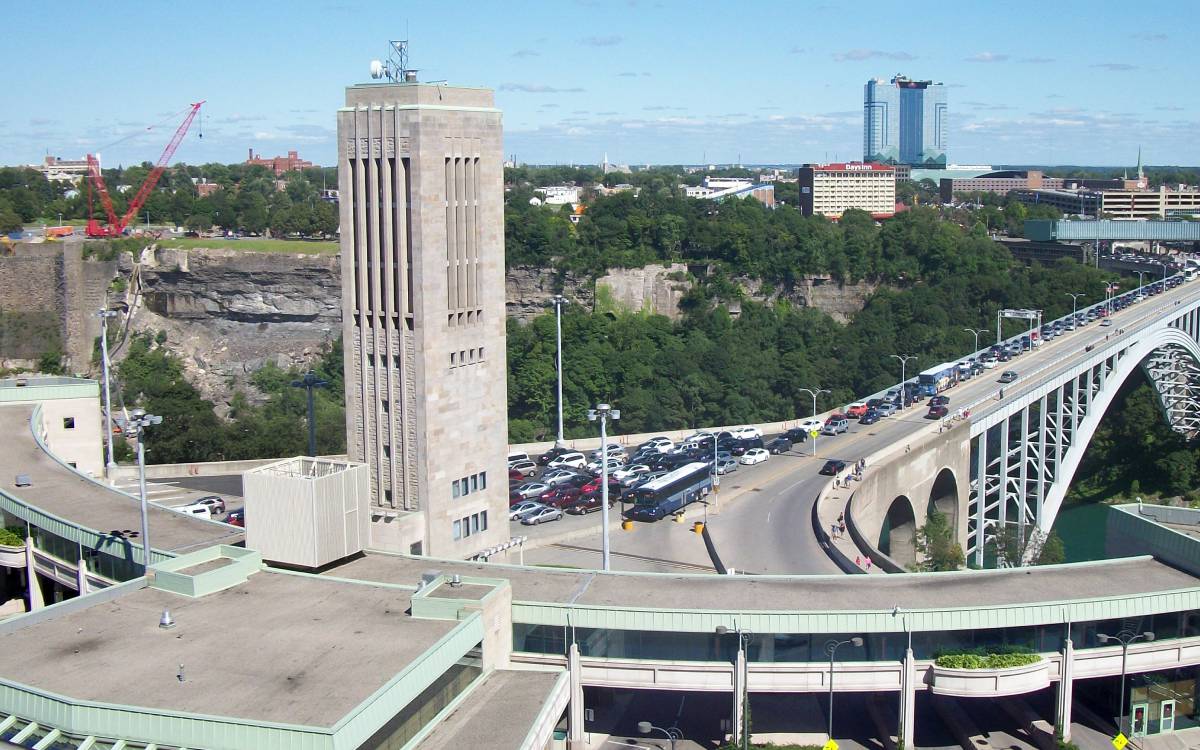 Vehicles cross the Rainbow Bridge in Niagara Falls from the U.S. into Canada. Photo credit: Wikimedia Commons 

On Monday, the federal government announced its plan to reopen Canada's international border.
Starting August 9, fully vaccinated U.S. citizens and permanent residents currently living in the U.S. will be able to travel to Canada for non-essential purposes without having to self-isolate for two weeks.
To enter, travellers will need to have had two doses of Pfizer, Moderna, or AstraZeneca or one dose of Johnson & Johnson no less than 14 days before arrival. They will also have to present a negative molecular COVID-19 test taken no more than 72 hours prior to flight departure or arrival at a land crossing.

Given that they are travelling with a fully vaccinated parent or guardian, children aged 12 and under – who, at present, do not qualify for inoculation against COVID-19 – will also be permitted to enter the country without having to quarantine.

On September 7, citizens from all other countries outside the U.S. will be allowed to enter Canada without having to quarantine for 14 days, provided travellers are fully vaccinated, meet government-specified requirements, and test negative for COVID-19.
The long-awaited reopening announcement comes after several months of intense criticism from politicians across the political spectrum on both sides of the border, as well as local business leaders and separated friends and families.

Mayor of Niagara Falls Jim Diodati, who two weeks ago very publicly asked for a concrete plan from the federal government regarding reopening, was pleased by Monday's announcement.

In a message sent to The Niagara Independent, Mayor Diodati emphasized the importance of American visitation to the Niagara Falls economy. "Twenty-five per cent of visitors come from the U.S. and represent 50 per cent of the revenue," said Diodati. "Niagara Falls is Canada's number one leisure travel destination – we very much rely on tourism."
Canada Day/Fourth of July weekend to Labour Day represents the high season for Niagara Falls tourism. The two-month period normally accounts for 80 per cent of the city's total tourism revenue each year.

"We will now look forward to a response from the U.S. on when they will re-open their land borders," said Diodati.

Democrat congressman Brian Higgins of New York's 26th district, which encompasses Buffalo and Niagara Falls, New York, said that "this measure can't come soon enough", but was disappointed by his own administration's delay to reciprocate.

"There are logistics to be worked out and questions to be answered certainly, but the U.S. has neglected to give re-opening the Northern Border the serious attention it deserves, and there is no excuse," said Higgins. "Failure to coordinate this announcement in a bi-national way will only lead to confusion among travelers. We will continue to push for action by the U.S. government to welcome our Canadian neighbors back."

A key component of the Trudeau government's reopening plan, Congressman Higgins does not support testing requirements for asymptomatic travellers who are vaccinated, calling it redundant and unnecessary.

Previous discretionary land travel restrictions between the two countries are set to expire on July 21. However, Canada's federal Minister of Public Safety Bill Blair recently said that conversations with his American counterparts seem to indicate that the U.S. will extend the restrictions, with final decisions pending.
At a media briefing on Monday following the Trudeau government's announcement, White House press secretary Jen Psaki was asked if the U.S. would reopen its border to Canadians. 
"We are continuing to review our travel restrictions. Any decisions about reopening travel will be guided by our public health and medical experts. We take this incredibly seriously," Psaki told reporters. "But we look [to] and are guided by our own medical experts and…I wouldn't look at it through a reciprocal intention."

This past weekend, Canada overtook the U.S. in terms of percentage of total population fully vaccinated. A full 50 per cent of Canada's total population is now fully vaccinated against COVID-19, with 80 per cent of the eligible population 12 and over having received at least one dose.