On Monday, Calgary city council voted unanimously to abandon its bid to host the 2026 Winter Olympics and Paralympics. Calgary mayor Naheed Nenshi and his council colleagues had no other option after losing last week's plebiscite, in which 56 per cent of Calgarians voted 'no' to hosting the games. What a contrast to the frenzy in Toronto, prior to it losing two summer Olympics bids: in 1990 (for the 1996 games) and again in 1997 (for 2008).
Of the games' anticipated cost of $5.1 billion, Calgary was expected to contribute $390 million. Alberta and the federal government were on the hook for $700 million and $1.423 billion, respectively. To put Calgary's contribution in perspective, the city's entire operating costs for 2019 are budgeted at $4.1 billion, and its capital expenditures at $1.7 billion.
Calgary 2026 chair Scott Hutcheson regretted that the debate over the bid had become sharply divided: "I think building a dream and articulating that with our social media-type of environment today and a populist movement makes it more challenging", Hutcheson told the Calgary Herald. "Almost on every issue, things are polarized today in a new way."
Populism has become a handy scapegoat for a lot of things. But while highways, subways and hospitals remain popular in democratic nations, the International Olympic Committee is finding fewer and fewer countries bidding for the dubious honour of hosting and paying for its spectacle.
There were 11 bidders for the 2004 Summer Games, which were ultimately held in Athens. The 2024 games in Paris attracted just two bid cities: the same number now left to vie for the 2026 winter games. When the bidding for the 2026 games started, there were eight bidders. With Calgary gone, the IOC will be choosing between Stockholm and Milan/Cortina d'Ampezzo in Italy. The IOC, which is accustomed to being wooed, wined and dined (and historically bribed) by potential host cities, is now having to actively sell the games, and contribute to some of the costs.
The Olympics' diminished popularity has been well earned, and is frankly decades overdue. As many books and in-depth articles have exposed, many IOC members were corrupt, some of the athletic federations that control the various Olympic sports are or were corrupt (hello FIFA), many coaches and athletes cheat, and there have been various judging, doping and bribery scandals. Professional athletes who make millions playing basketball, hockey and tennis can now add Olympic medals to their trophy cases.
The IOC's reluctance in addressing its shortcomings has sometimes been painfully obvious. While it appointed Canadian IOC member Dick Pound to investigate the bribery involved in Salt Lake City winning the 2002 winter games, Pound's effective investigation – resulting in the expulsion of 10 IOC members and sanction of 10 others – likely torpedoed Pound's bid to succeed Juan Antonio Samaranch as IOC chairman. Russia's state-sponsored doping system was exposed after it hosted the 2014 Sochi games. Despite this, many Russian athletes were permitted to compete in this year's winter Olympics in Pyeongchang. After Pyeongchang – where two of its athletes failed drug tests – Russia was fully reinstated into the Olympics.
Calgary's rejection of the games is similar to what happened in Boston, where a grassroots 'no' campaign led to Boston withdrawing its bid for the 2024 games in 2015. The campaign's leader, Chris Dempsey, told the BBC: "We saw that a group of very wealthy and powerful [people] had gotten together and decided that a bid would be a good thing for Boston," he says. "But we were concerned about the cost. At first, the polling showed that Bostonians were very open to hosting the Olympics, but when they started reading the fine print – that's when they decided that the bid wasn't in their best interests."
According to The Oxford Olympics Study 2016, every Olympic Games since 1960 has run over its budget – some by startling amounts. Astonishingly, the champion of budget busting is still the 1976 Montreal Olympics: more than 700 per cent over budget. The fact that Canada hosted two games (albeit winter games) after Montreal was the triumph of hope over experience. Both Calgary '88 and Vancouver 2010 were judged overall successes.
Calgary mayor Naheed Nenshi expressed disappointment over his residents' rejection of the Olympic bid, observing that the nearly 2,000 housing units that would have been a 2026 'legacy' will not be affordable for the city in the short term. "That is the one I'm the most sad about," Nenshi said.
I've never understood how building a stadium, ski jump or velodrome for an international sports contest makes it faster or cheaper to build subsidized housing. It seems to me that if you have nearly $6 billion to spend every year, you can figure out how to put at least half a percent of it ($30 million) into building that housing.
It is unfortunate that the so-called Olympic movement has become the rich, entitled SOB of a great uncle that everyone hates but must defer to. It is most unfortunate of all for the athletes, especially the ones robbed of medals and podium glory because of doping. Admiration and affection for athletes is pretty much all that the Olympic brand is resting on for now. But for citizens and governments that used to jump at the chance to host the Olympics, it is just not enough.
Postscript: Reports were circulating late Monday that Edmonton may attempt to put together a bid for the 2026 winter games, in light of Calgary's withdrawal.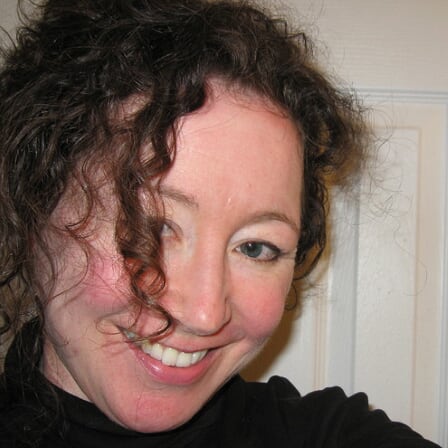 Joan Tintor is a writer and researcher. Her political experience includes having served as legislative assistant to Ontario transportation minister Al Palladini, and as a writer/researcher for the Ontario PC Caucus. She earned a degree in journalism from Ryerson Polytechnic University in 1994.