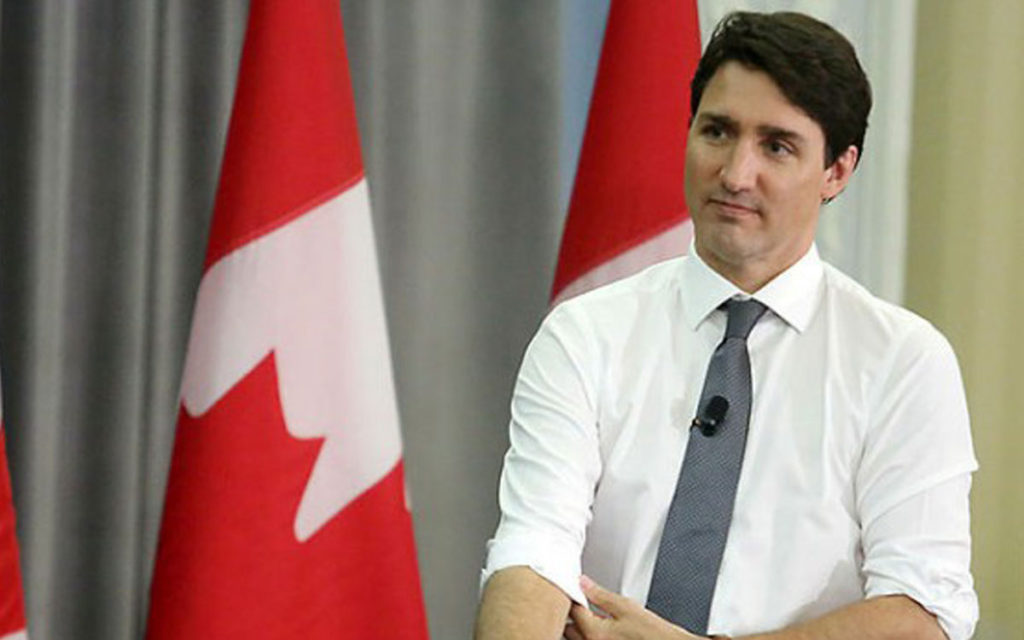 There has been much excellent commentary over the last week on the Trudeau-Freeland-Saudi Arabia conflagration, so much so that I hesitate to add to it (the commentary, that is, not the excellence). But Saudi Arabia's reaction to tweets from foreign affairs minister Chrystia Freeland has overshadowed pretty much everything else on the national scene, and even made it into the US and British media. And when the American media are talking about us, it's smelling salts all 'round. The Hill Times recaps how it all began:
The blowback from Saudi Arabia started over tweets from Foreign Affairs Minister Chrystia Freeland and Global Affairs Canada last week that expressed concerns about the arrests of women's rights activists, including Samar Badawi, and calling for their "immediate release." Ms. Badawi's brother, Raif, who has a Canadian wife and children, has also been sentenced to a 10-year prison term and 1,000 lashings for his criticism of the regime.
The Saudis' retaliation consisted of: expelling Canada's ambassador (who was already out of the country on his summer vacation), forcing Saudi students studying at Canadian universities to return home (including several hundred doctors completing residencies at Canadian hospitals) and suspending Saudi Airlines flights to Canada.
While the Saudis' overreaction to Freeland's tweets reflects very poorly on them, the unfortunate thing for the Liberals is that this incident comes at a time when the Trudeau regime's list of foreign blunders is becoming harder to ignore.
Like so much else during the Trudeau II era, it wasn't supposed to be this way. Shortly after his election win in 2015, Justin Trudeau boasted to an Ottawa crowd: "Many of you have worried that Canada has lost its compassionate and constructive voice in the world over the past 10 years. Well, I have a simple message for you: on behalf of 35 million Canadians, we're back."
Canada's comeback on the world scene was supposed to include signing on to the Paris climate accords, a return to significant peacekeeping, and a temporary seat on the UN Security Council (which the Harper government had failed to secure).
Signing on to the Paris climate accords was easy, with those meetings happening shortly after Trudeau took office. To show how much Canada was "back," Trudeau headed one of the largest delegations, with over 300 attendees jetting to Paris. In Paris, Trudeau told delegates that "Canada is back, my friends." He promised delegates that Canada "will take on a new leadership role internationally."
But in 2017, Donald Trump withdrew the US from the Paris Accords – which relied heavily on US funding of climate mitigation measures in developing countries. Within Canada, two provincial governments (Saskatchewan and Ontario) have vowed to fight the federal government's carbon tax. If Jason Kenney's United Conservative Party is elected in Alberta, that will make it three. Trudeau can hardly call himself an international leader on climate change when he can't convince his own citizens of the wisdom of carbon taxes.
Trudeau's promise to put Canada back in the peacekeeping business has also proved harder to deliver than to brag about. After several years of dithering, the government finally decided to commit 250 Canadian soldiers to a UN mission in Mali. Mali has been plagued by violence since its president was overthrown by a military coup in 2012, and also faces threats from radical islamist groups. "You're not making peace in Mali," said the University of Calgary's David Bercuson, in June. "There's a three-way civil war going on."
As for the UN Security Council seat that the Trudeau Liberals covet so highly, that looks very much in doubt thanks to the fight with the Saudis. Most of Saudi Arabia's middle east neighbours have sided with the Saudis over Canada's tweets. Without the Arab bloc's support, winning that security council seat is unlikely.
But the failure to achieve their objectives is only part of the sorry Liberal story on foreign affairs. Chief among their missteps is their handling of NAFTA, which Donald Trump has threatened to cancel. In fairness to the Liberals, dealing with Trump is no easy matter. But Trudeau has needlessly endangered Canada's economy by failing to keep his priorities straight.
The smart strategy would have been to negotiate a bilateral deal with the US, as Brian Mulroney did in 1988. The Americans could then make a deal with Mexico, which has a vastly different economy from ours, and with which Trump has more trade, security and immigration grievances.
But what did Justin the International Man of Leadership do? He said that NAFTA should include gender equality, indigenous rights, and labour protections, and insisted Canada would stand with Mexico and demand a three-country agreement. Now Trump's trade adviser is meeting with Mexico's new government to negotiate a bilateral trade deal. Without Canada.
We had the Mexicans' back, and they stabbed ours. What a nice thank-you for the Liberals' decision to eliminate visas for Mexican visitors to Canada. But the bigger issue is that Trudeau put his own image of himself ahead of Canadians' economic interests. This was also demonstrated in his Mr. Dressup and Family tour of India earlier this year. Capping that embarrassment was the government's inclusion of Jaspal Atwal – convicted of the attempted murder of an Indian cabinet minister in BC in 1986 – on the guest list for an official reception in New Delhi.
Trudeau often talks about "Canadian values" in foreign affairs, and did so again in the wake of the Saudis' overreaction to a couple of tweets. But human rights are not just "Canadian values," they are free world values, values that many other countries support and defend.
I like to joke that Liberals think Pierre Trudeau invented human rights. Maybe it's not a joke, and Liberals have really internalized this fantasy, which accounts for their boasting about "soft power" and Canada "punching above its weight." But it is Justin who keeps getting punched by reality, because he is preening and hectoring while other countries are in the gym. And it's Canadians who will have to live with the concussions.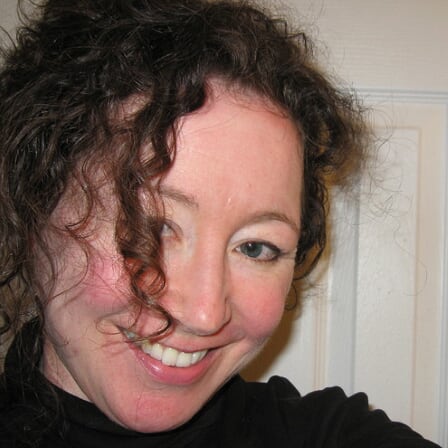 Joan Tintor is a writer and researcher. Her political experience includes having served as legislative assistant to Ontario transportation minister Al Palladini, and as a writer/researcher for the Ontario PC Caucus. She earned a degree in journalism from Ryerson Polytechnic University in 1994.