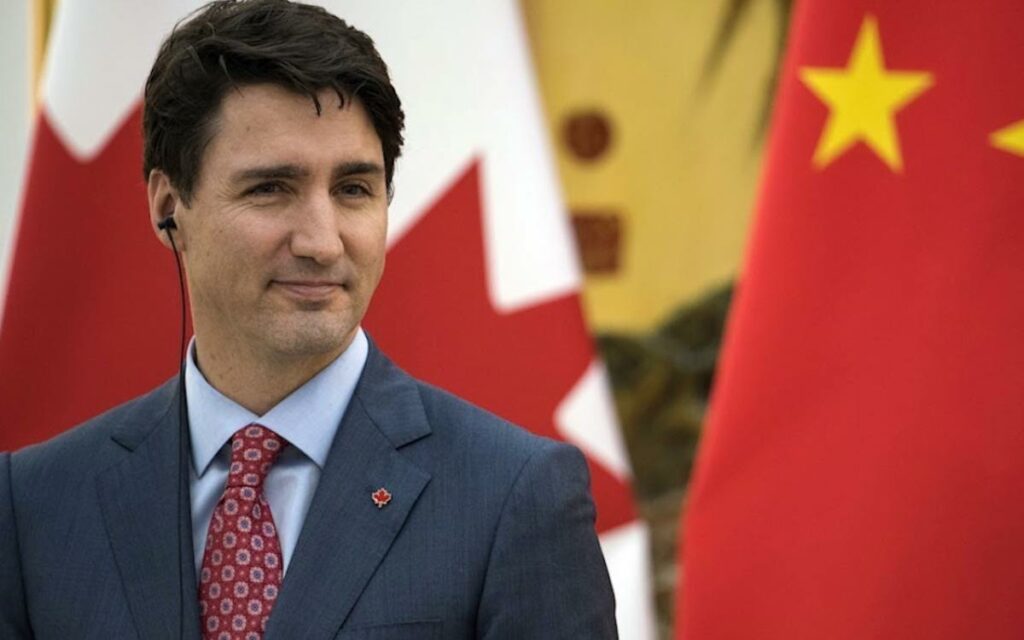 Concerns rise as inquiry on foreign influence lingers amid growing CCP-Canada tensions. Photo Credit: Sean Kilpatrick/Canadian Press
"China's goal is not to replicate the crude imperialism of the European, or even the American, type, but to create vassal states — subordinate countries that rule themselves but are expected to kowtow on command." 
– Joel Kotkin, presidential fellow at California's Chapman University and author of The Coming of Neo Feudalism — A Warning to the Global Middle Class 
It's been almost two months since PM Justin Trudeau appointed Quebec Court of Appeal Justice Marie-Josée Hogue to lead the public inquiry into foreign influence in Canada and the country's federal elections. In early September a timetable was published stating that in mid-February the judge would issue an interim report and she would complete her work by the end of 2024. 
Seven weeks into the inquiry's tight timeframe there has been no news on public hearings or the judge's work. Just as she successfully defended the PM when he departed from West Point Grey Academy so many years ago, Judge Hogue is doing her job in removing from Canadian news the mounting scandals linking the Chinese Communist Party (CCP) with the Liberal Party. The PM and cabinet ministers need not address CCP influence when there is "an independent public inquiry" underway – and when the inquiry has no news… well, then there is no news.   
Yet, on multiple fronts again this week, parliamentary committee testimony and tabled reports signal to Canadians who are watching such proceedings that the CCP's undue influence in Canada remains the elephant in the room. 
The CCP's undue influence in our country entangles more than the narrow focus of the Hogue inquiry into foreign influence in elections. There are much greater questions about "Canada, the vassal state," and the ties that bind the CCP and Liberals have been enumerated in this space in a number of columns: here, here, here, and here. At least ten critical issues have been identified: 
Cover up of the virus research in the Winnipeg Lab and link to the genesis of COVID-19

CCP ties to Liberal business network, anchored by Power Corporation 

Ignoring mention of fraud and interference in the 2019 and 2021 federal elections 

Beijing money flowing into the Trudeau Foundation 

Permitting CCP police stations and agents to operate in Canada 

Failure to respond to forced labour and human rights violations of the Uyghurs 

"Mishandling" of foreign intelligence as forwarded by CSIS

Federal investment in China – CPP and Asian Infrastructure Investment Bank 

Avoidance of establishing a foreign agent registry 

Deteriorating national defense leaving arctic territories unprotected to Chinese encroachment
Every week new facts surface and new questions are raised about CCP influence in Canada, such as Beijing's theft of technology research from Canadian universities, or Chinese interests buying up real estate. Just this week, here is what we have learned from revelations on Parliament Hill.
The director of the Canadian Security Intelligence Service David Vigneault gave a 60 Minutes American news interview that aired on the weekend in which he said "We [Canada] have seen and blocked attempts by the [People's Republic of China, or CCP) to acquire locations near sensitive, strategic assets of the country where we knew the ultimate purpose was for spying operations." Some Canadian legacy news agencies reported the CSIS director's comments early in the week; it did not appear in state-sponsored CBC news.
The CCP launched a "spamouflage" disinformation campaign in Canadian social media in late summer and over the Labour Day weekend. The Global Affairs department reported on Monday that the PM, the Conservative Leader Pierre Poilievre, and at least 47 MPs had their social media platforms hacked to post propaganda messages. The department stated the campaign's objective was to "discourage and make it difficult for MPs to carry out their duties and may dissuade MPs and diaspora communities in Canada from speaking out." It is the same tactic that has been employed against Conservative MP Michael Chong and former Conservative MP Kenny Chiu, who was defeated in the 2021 election. 
On Tuesday the Commons ethics committee produced an all-party report that urged Parliament to enact legislation as soon as possible to establish a foreign influence registry. For 18 months a Senate bill has been sidelined in the Upper Chambre and the government has only offered promises to introduce legislation, without acting. The MPs on the ethics committee stated:  "The creation of a foreign influence registry has been proposed many times in recent years but no bill has been passed. Several allied countries have established foreign influence registries."
Also on Tuesday, Defence Minister Bill Blair (and also the former Public Safety Minister) appeared before the Procedure and House Affairs committee (PROC), which is currently studying the CCP threats and tactics used to pressure MP Michael Chong. Blair stated he was not to be held responsible for failing to warn the MP – the responsibility lies solely with CSIS. This echoes other PROC testimony from top political and government officials. Mike MacDonald, former national security advisor to the PM said he did not see anything. Jody Thomas, current national security advisor to the PM said she did not see anything. Former deputy minister of public safety Rob Stewart testified it was "not my job" to warn MP Chong. Remarkably, the testimony reads like the script from Hogan's Heroes: "I zee nut-ting. I know nut-ting."
The Toronto Star featured an investigative piece that underlined the efforts of top government officials, PM Trudeau, and the Prime Minister's Office to hide the extent of foreign interference activities in Canada — and bury the warnings of CSIS. The Toronto Star quoted a September 2022 CSIS document: "State actors are able to conduct (foreign interference) successfully in Canada because there are no consequences, either legal or political… (Foreign interference) is therefore a low-risk and high-reward endeavor." A CSIS national security assessment from October 2022 warned the PMO: "networks are active throughout Canada, and at all levels of government. Many elements of these networks are deeply embedded in Canada's political and social fabric." 
On Wednesday, a Chinese Canada group, the Falun Dafa Association (FDA), published a report that named media and community groups in Canada that are "affiliated or funded" by the CCP to disseminate its propaganda. The FDA spokesperson stated, "The CCP has been intimidating and manipulating elected officials in Canada to prevent them from addressing rights abuses. The CCP's infiltration into Canada's political system and institutions is extremely concerning, as it undermines the Canadian government's ability to address and rectify the issue of interference itself."
The breaking news from Parliament Hill on Thursday, headlines the testimony from former Conservative Leader Erin O'Toole, who remains "a target of interest" of the CCP, suggests CSIS. O'Toole describes the government's current election interference system "a colossal failure." 
Last word on this disturbing subject matter goes to MP Michael Chong, who has dutifully endured the CCP's intimidation. Last month Chong was in Washington D.C. to speak before a special congressional commission looking into CCP foreign interference. To the American congressmen he stated, "Foreign interference is a serious national security threat to Canada. It threatens our economy, our long-term prosperity, social cohesion, our Parliament and our elections. It requires a suite of measures to combat, including putting closer co-operation among allied democracies."
As this week again shows, despite the fact that PM Trudeau and his ministers play hide and seek behind Judge Hague (who is MIA), there is no denying that the elephant remains.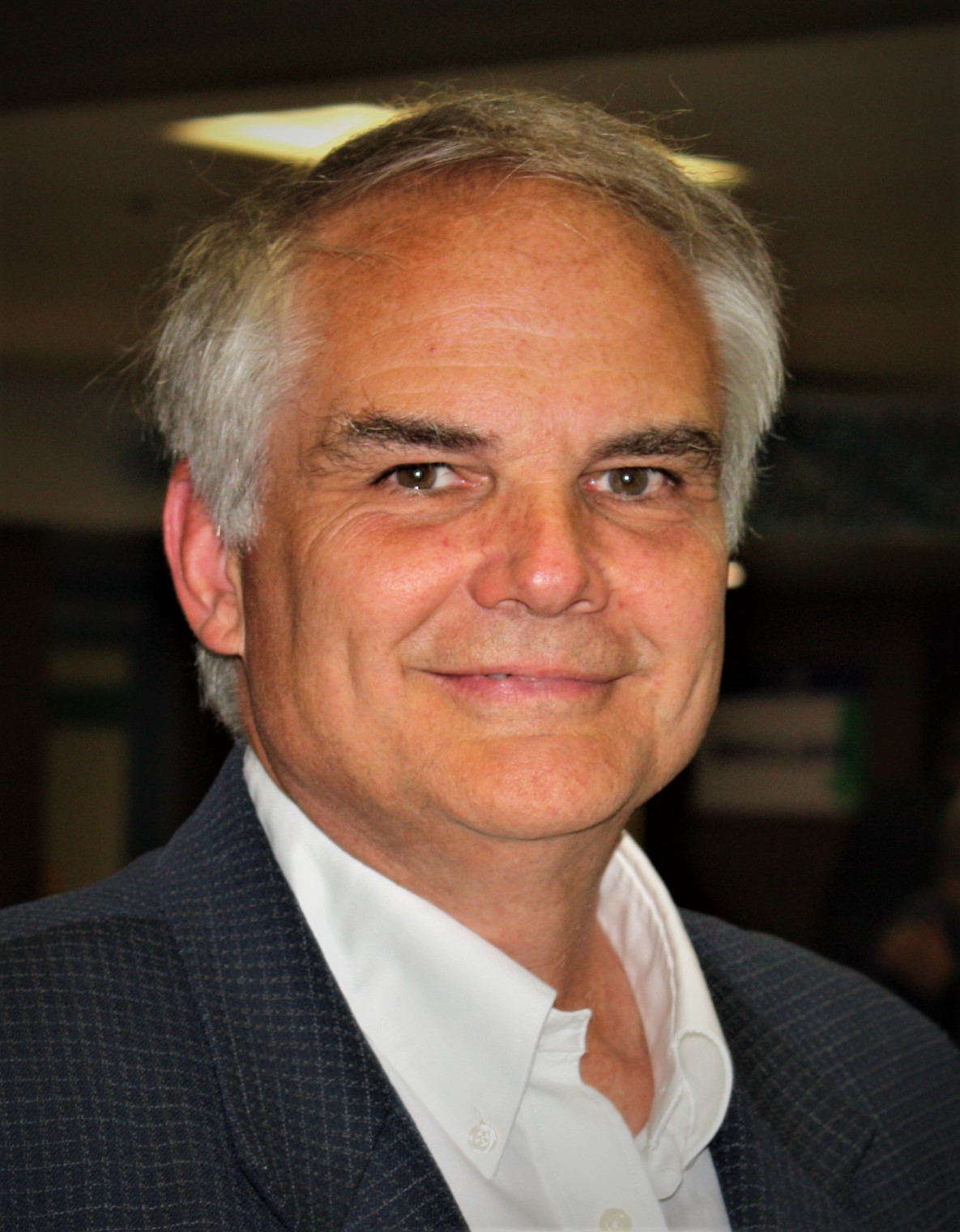 Chris George is an advocate, government relations advisor, and writer/copy editor. As president of a public relations firm established in 1994, Chris provides discreet counsel, tactical advice and management skills to CEOs/Presidents, Boards of Directors and senior executive teams in executing public and government relations campaigns and managing issues. Prior to this PR/GR career, Chris spent seven years on Parliament Hill on staffs of Cabinet Ministers and MPs. He has served in senior campaign positions for electoral and advocacy campaigns at every level of government. Today, Chris resides in Almonte, Ontario where he and his wife manage www.cgacommunications.com. Contact Chris at chrisg.george@gmail.com.