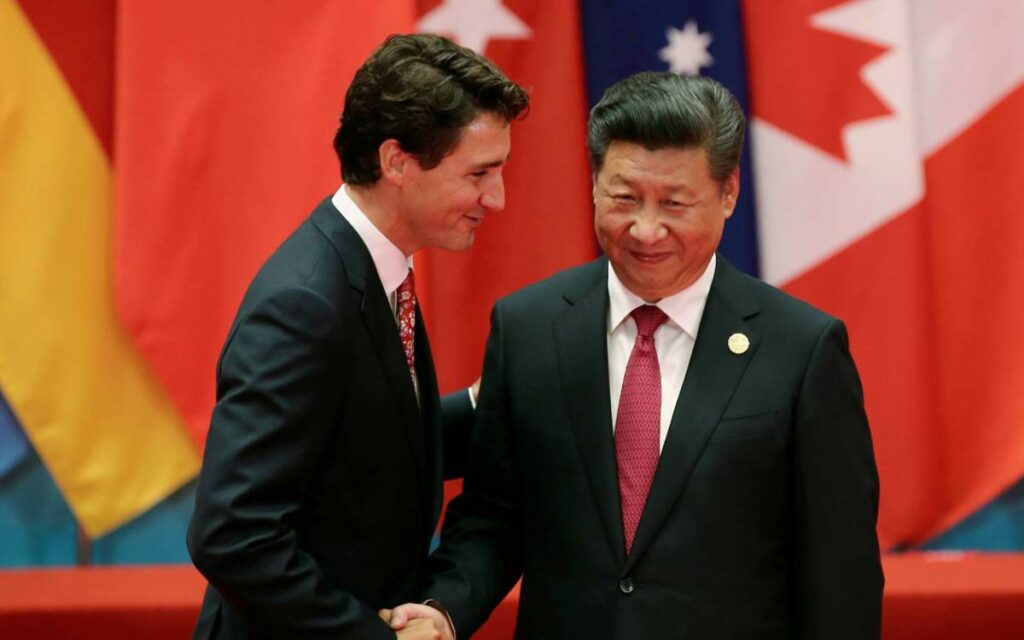 Prime Minister Justin Trudeau shakes hands with Chinese President Xi Jinping at the G20 summit in Hangzhou, China, September 2016. Photo credit: Reuters
To continue with the sordid details now becoming public about the Chinese Communist Party's (CCP) ties with the Trudeau Liberals, this past week's revelations had their intrigue. What is now becoming apparent is that there is much that was known in the corridors of Ottawa that was not shared with the Canadian public. And there are so many questions about Canada-China relations, specifically about the CCP ties with Justin Trudeau and his political operatives. 
In the last few days there have been mounting questions over the facts recently featured in the Globe and Mail and other media sources. Credit goes to the Globe and Mail editors who headlined the work of veteran newsmen Robert Fife and Steven Chase and underlined the national security issue with their editorial comment, "CSIS documents reveal a web of Chinese influence in Canada."
There have been numerous calls for a public inquiry on CPP influence and foreign interference in elections: Canada's former ambassador to China David Mulroney, former Canadian Security Intelligence Service (CSIS) and national security and intelligence adviser to the prime minister Richard Fadden, former chief electoral commissioner for Canada Jean-Pierre Kingsley – and as of Thursday every national political leader. Still, PM Trudeau has repeatedly rejected a public inquiry. 
The National Post published a lead editorial this week, "Trudeau incapable of responding like an adult to Chinese election interference." It has aptly summarized the PM's performance as he bobbed and weaved his way through media scrums. First the Liberals suggested their critics were employing "Trump-style" tactics. Then Trudeau talked of "inaccuracies" in the CSIS reports and had other Liberals impugn a variety of motives that suggested CSIS leaked misinformation. Then Trudeau turned on the media and suggested their persistent questioning about CCP influence in the 2019 and 2021 elections was racially motivated. Then the Liberals attempted to change the channel with CBC commentary about conservatives harboring neo-Nazis. 
The evolving narrative from the PM and Liberal spinmeisters through the week has been quite remarkable.
Three related CCP-Liberal news stories also broke this week:  
CSIS leaked it had reported to PM Trudeau – prior to the 2019 election and as early as 2017 – on questionable activities of individuals in the Toronto Chinese community, including former Ontario Liberal cabinet minister Michael Chan, Chinese consul-general He Wei, and then Liberal candidate, now MP Han Dong. Trudeau first denied he was briefed, then rejected any suggestion of wrongdoing as racist slurs. (At a parliamentary committee midweek, national security adviser Jody Thomas confirmed PM Trudeau was regularly briefed on foreign interference prior and during the 2019 and 2021 elections.) 

The

Globe and Mail

revealed that following cash-for-access Chinese-Liberal soirees with Justin Trudeau and other Liberal operatives, Chinese billionaire Zhang Bin arranged for "a clandestine $1 million donation to the Pierre Elliot Trudeau Foundation" – which would be reimbursed by the CCP. CSIS has been tracking a CCP influence operation targeting Justin Trudeau since he won the Liberal leadership in 2013. For his part, Trudeau said he had no knowledge of the million dollars.  

PM Trudeau had released an internal government report that reviewed foreign influence in the 2021 election and found there was "no evidence to indicate foreign state actors were specifically targeting Elections Canada or Canadian electoral systems and networks." However, the credibility of the review has been widely questioned as the report was authored by Trudeau-family friend Morris Rosenberg, who was the former head of the Trudeau Foundation, the very individual who helped arrange the $1 million donation.
In unearthing the factual details of the CCP influence, Canadians have been well served by specific media professionals – and they deserve to be recognized. Certainly, kudos to Robert Fife and Steven Chase of the Globe and Mail. Before this duo's headlines, a great deal of work was completed by newsmen Sam Cooper of Global News and Terry Glavin, whose extensive research is found on Substack. Also, David Mulroney and Andy Lee are dogged in pursuing the truth of the matter. Kudos also to Blacklock's Reporter for its fact-based journalism and to the Epoch Times for its insightful news commentary. (It cannot be over-emphasized how indebted we are for the work of these individuals. Just think, if Canadians had to depend on the state-sponsored narrative as broadcasted by the CBC, the skeletons would remain buried.)   
In reporting on the current revelations, there has been important dated news stories that have been recounted – and these provide greater context to the CCP-Trudeau Liberal relationship. This week Canadians were again reminded of: 
Sam Cooper's exclusive report on a 2017 memo prepared by national security experts for PM Trudeau warning of Beijing's strategy to interfere in the Canadian electoral process. 

LeDevoir

news report: "In July 2016, the Papineau Liberal Association, Justin Trudeau's riding, received nearly $70,000 from donors from Vancouver's Chinese community, or 68% of all contributions for the year… Immediately after, the chartered bank Wealth One, aimed at the Chinese community and owned by many of those present at the Toronto cocktail, was licensed by the federal government. The Ministry of Finance swears that there is no connection between these events."

Foreign donations to the Trudeau Foundation dramatically increased after the 2015 election (when Rosenberg was head). During the pandemic years the donations escalated by over 500 per cent and the revenue of the fund has more than doubled. 

The history involving a network of political operatives in Toronto: Wei Chengyi, Weng Guoning, Paul Chiang, Han Dong, former Liberal minister and Chinese Ambassador John McCallum, and current small business minister Mary Ng (who was formerly in the Ontario Premier's office and the Trudeau PMO before becoming minister). Please note that in all cases and with all stories, the involved deny any wrongdoing. 

Liberal MP Han Dong ducking out of the House of Commons to miss a vote condemning the CCP for its human rights violations against the Muslim Uyghurs. MP Dong's skipping the vote and PM Trudeau and cabinet ministers abstaining from voting allowed the motion to unanimously pass the House of Commons. 

Michael Kovrig and Michael Spavor – Canada's "two Micheals" – were in Chinese prison from December 2018 to September 2021, during the period when Liberals were accepting CCP-sponsored donations as per the CSIS reports. 
(There was more, but much more than this column space permits.)
What becomes apparent with this cascade of Canada-China news is that what is critical is not the 2019 and 2021 election outcomes, but the constant, unmentioned influence the CCP has on the Trudeau Liberals and, by extension, the Canadian Government. To this point, Terry Glavin has provided exhaustive research exposing the subversive dealings in Canada of the United Front Work Department, the CCP's covert operation to influence foreign governments. Glavin's work can be found here: The Real Story. 
And over the past two years, many of the jigsaw puzzle pieces have been placed in Niagara Independent columns: Justin Trudeau's Communist China gambit / Canada's relations with Communist China hurt our international reputation / The Ties that Bind the Trudeau Liberals to Communist China. 
In reflecting on Canada-China issues that have occurred since the Liberals took office in 2015, consider potential quid pro quos of Justin Trudeau's Faustian bargain with the CCP. It is disturbing to reflect on:  
Joint Canada-China virus research secretly conducted at the infectious-disease Winnipeg Lab

The firing of Dr. Keding Cheng and Dr. Xiangguo Qiu, whose research contributed to both the work in Winnipeg Lab and at the infamous Wuhan Lab

The agreement and failure of the Canadian-sponsored Canada-China COVID-19 vaccine

Repeated refusal by PM Trudeau to identify the CCPs' abuse of Uyghurs as genocidal – or even a human rights violation

Increased Chinese foreign direct investment in Canada – now topping $21 billion in 2021 

Central banks of Canada and China agreeing to a 5-year bilateral currency swap of nearly $40 billion to facilitate trade and investment

The well-documented yet ignored CCP-linked fentanyl and money laundering operations in B.C. 

Canada-China joint military training and joint research projects for military operations 

Canada's exclusion from the AUKUS intelligence alliance, QUAD, U.S.-led Indo-Pacific trade initiative, NATO discussions… 

Canada's foreign affairs policies relating to Hong Kong, Taiwan, Tibet, and the Falun Gong 
John Ivison of the National Post this week wrote, "We simply can't trust Trudeau's word on China's electoral interference." However, evidently, the mayhem and deception involve more than the 2019 and 2021 elections. Terry Glavin's assessment is more accurate: "This is a full-blown national security crisis. The ruling Liberals want us to pretend it's not happening. The prime minister is obviously hiding something."
The last word on this remarkable week is given to retired CTV newsman Alan Fryer who amusingly tweeted, "TruAnon truly is the Canadian version of MAGA world. CSIS = deep state! Globe and Mail = Fake news! Election Interference = China hoax!"; before he made the sobering observation, "We truly have hit a turning point. The collective choices we make as a nation now will define us for generations."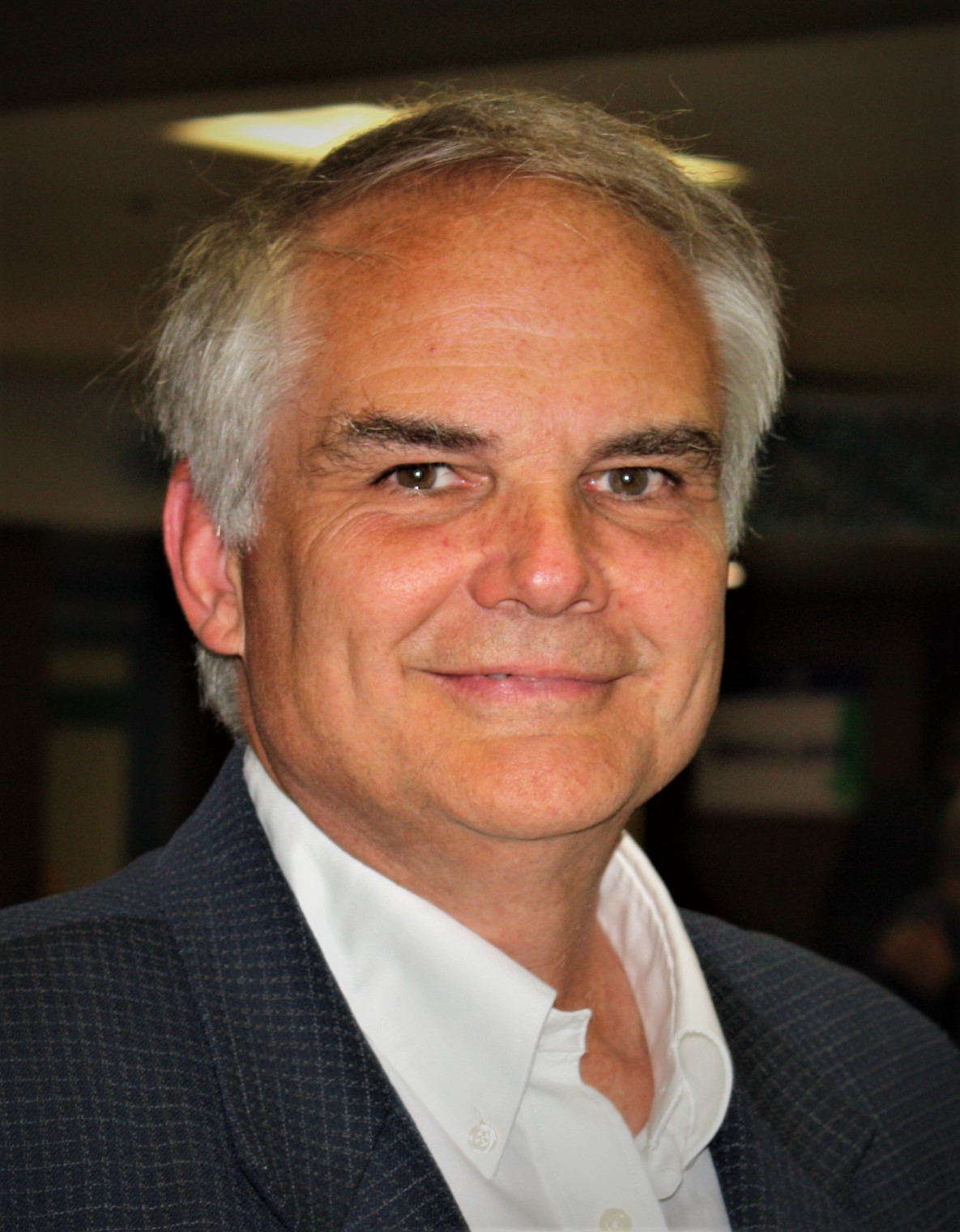 Chris George is an advocate, government relations advisor, and writer/copy editor. As president of a public relations firm established in 1994, Chris provides discreet counsel, tactical advice and management skills to CEOs/Presidents, Boards of Directors and senior executive teams in executing public and government relations campaigns and managing issues. Prior to this PR/GR career, Chris spent seven years on Parliament Hill on staffs of Cabinet Ministers and MPs. He has served in senior campaign positions for electoral and advocacy campaigns at every level of government. Today, Chris resides in Almonte, Ontario where he and his wife manage www.cgacommunications.com. Contact Chris at chrisg.george@gmail.com.