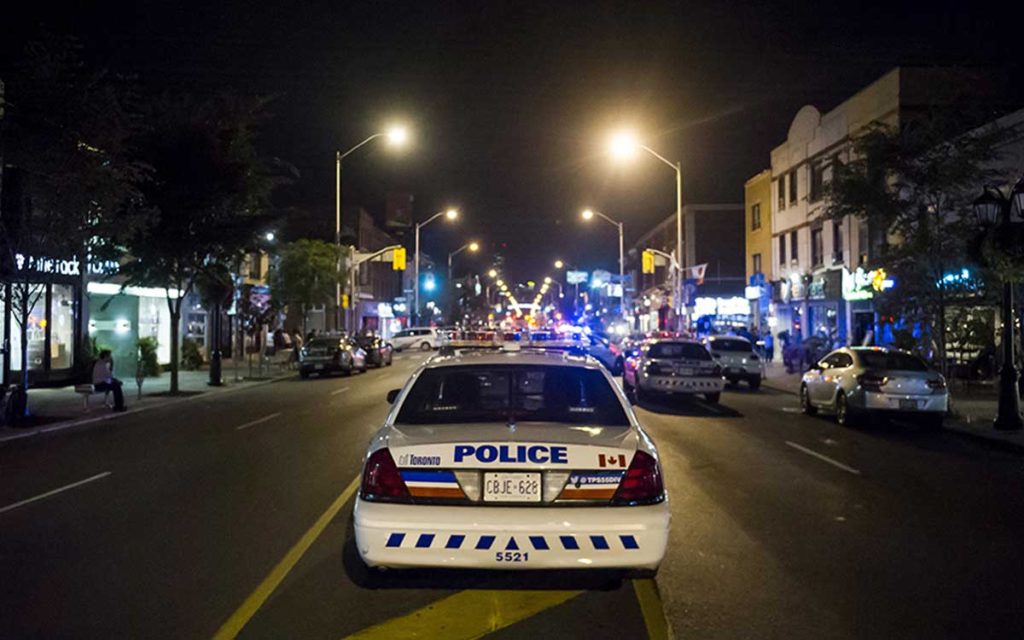 If there is any comfort to be found after the shooting in Toronto on Sunday night, it may be in the fact that the shooter, had he survived, would have been put away for at least 50 years. Having murdered two people in cold blood, he likely would have received two consecutive 25-year sentences for murder.
Consecutive sentencing (at a judge's discretion) came into effect in 2011, thanks to Stephen Harper's Conservative government. While all opposition parties said they supported the measure, some MPs could not suppress their true feelings. During debate, Liberal Marlene Jennings said: "This bill addresses a relatively minor concern, therefore, and would affect relatively few people." She continued: "We think it is contrary to the principle of rehabilitation to completely eliminate any possibility of parole in sentences that could reach more than 50 years."
While it took a few years for the new law to be applied, consecutive sentences are now regularly sought by crown attorneys and imposed by judges.
The first case was in 2013, when Travis Baumgartner was sentenced to life in prison with no chance at parole for 40 years. During a robbery, Baumgartner killed three of his armoured-car colleagues, and injured a fourth. The sentence was part of a plea deal, with Baumgartner pleading guilty to one count of first-degree murder, two counts of second-degree murder and one count of attempted murder.
In 2014, Justin Bourque was sentenced to at least 75 years in prison before he can request parole. Bourque shot and killed three RCMP officers and wounded two others in New Brunswick in June 2014. He pleaded guilty to three counts of first-degree murder and two counts of attempted murder.
In 2016, John Ostamas pled guilty to brutally beating three other homeless men to death in separate attacks in Winnipeg. He was sent to prison for life with no chance of parole for 75 years.
In 2017, Douglas Garland was sentenced to life in prison without parole for 75 years for killing Alvin and Kathy Liknes and their five-year-old grandson Nathan O'Brien. Garland attacked the three victims in their home, then took them to his farm near Calgary, where he killed and dismembered them, burning their remains.
Also in 2017, Derek Saretzky was convicted of three counts of first-degree murder in the deaths of two-year-old Hailey Dunbar-Blanchette, her father Terry Blanchette, and Hanne Meketech in Alberta's Crowsnest Pass. He was also found guilty of causing an indignity to Hailey's body.
Earlier this year, Dellen Millard and Mark Smich were sentenced to an additional 25 years each for the 2012 murder of Laura Babcock. They were already serving 25-year sentences for the 2013 murder of Tim Bosma. Millard has also been tried for the murder of his father, with a verdict expected in the fall. If convicted, he may add another 25 years to his imprisonment.
Earlier this month, a man who opened fire at a Woodbridge cafe killing two people in 2015 was sentenced to 50 years without chance of parole. Jason Hay, 30, shot four people at the Moka Café, killing Maria Voci, a Vaughan mother of three, and Christopher DeSimone, a husband, brother and son.
Next month, we will learn whether Eritrean refugee Adonay Zekarias will have to serve an additional life sentence for the first-degree murder his roommate, Rigat Ghirmay. Zekarias is already serving a life sentence for the murder of Nighisti Semret.
There are those who argue, as Liberal Marlene Jennings did in Parliament, that consecutive sentences run contrary to the idea of rehabilitation: if a prisoner has no hope of release until his 70s, 80s, or longer, then what incentive is there to be rehabilitated? But rehabilitation and freedom are not the same thing. A person may be rehabilitated while continuing to serve the sentence he earned through his deeds. Indeed, is it not a requirement of early parole that the convict acknowledge his crimes? While incarcerated, he can be rehabilitated by being a model prisoner, improving himself, and assisting his fellow inmates.
Nevertheless, sentencing is about more than the criminal's prospects. It is also about recognizing the crime he committed and the harm it did to his victims and society. Every victim of a crime is important and should be acknowledged. Consecutive sentencing is about honouring the life of each and every victim.
Even uber-progressive Toronto Star columnist Heather Mallick has argued for consecutive life sentences for Alexandre Bissonnette, who murdered six men when he attacked a Quebec mosque last year. Last month she wrote: "concurrent sentencing might be considered humane, were it not for the unhelpful fact that it gives a killer the freedom to kill as many people as he can." Mallick added: "Concurrent sentences are the ultimate gesture of contempt for victims. They're lumped together, dead, faceless and forgotten. They cry out from their graves for justice. Who will speak for them?"
Stephen Harper spoke for them, though Mallick gives him no credit. That was too much to expect, I guess.
Critics of consecutive sentencing argue that the worst killers rarely receive parole, and end up dying in prison anyway. What they forget is that after a certain period of time convicted murderers are entitled to seek parole and have a parole hearing. The relatives of the victims typically feel obliged to attend these hearings, to speak for the deceased and try to prevent the murderer's release.
When schoolgirl killer Paul Bernardo was convicted and then designated a dangerous offender, many comforted themselves with the belief that he would never be released. And they may be right. But in 2015 – 20 years after his conviction – Bernardo applied for day parole. He has a hearing scheduled in October, but earlier this year was charged with possession of a weapon. If convicted, it would likely delay any parole for him.
Aside from the obvious question – what was the point of the dangerous offender designation? – can you imagine what this does to the families of Bernardo's victims? In April, their lawyer Tim Danson told reporters: "Paul Bernardo's actually had some, four or five, maybe even six, hearings that he then postponed. But each time the family has to prepare for the victim impact statements. The whole process has been really tearing them apart."
So Paul Bernardo is tormenting his victims' families by scheduling and postponing parole hearings. It would have been nice to deny him the ability to do that for another 25 years.
One of the cases above involved a homeless man beating three other homeless men to death. Who would show up at a parole hearing in 25 years to speak for those homeless men? Their families? Former shelter workers they interacted with? Retired police officers? Perhaps no one.
Before the sentencing of triple-murderer and cannibal Derek Saretzky, his lawyer argued that "Sentencing Mr. Saretzky to a parole ineligibility period of 75 years will make him a forgotten man." Amen to that.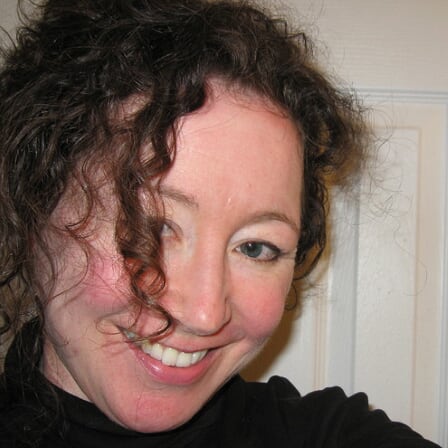 Joan Tintor is a writer and researcher. Her political experience includes having served as legislative assistant to Ontario transportation minister Al Palladini, and as a writer/researcher for the Ontario PC Caucus. She earned a degree in journalism from Ryerson Polytechnic University in 1994.