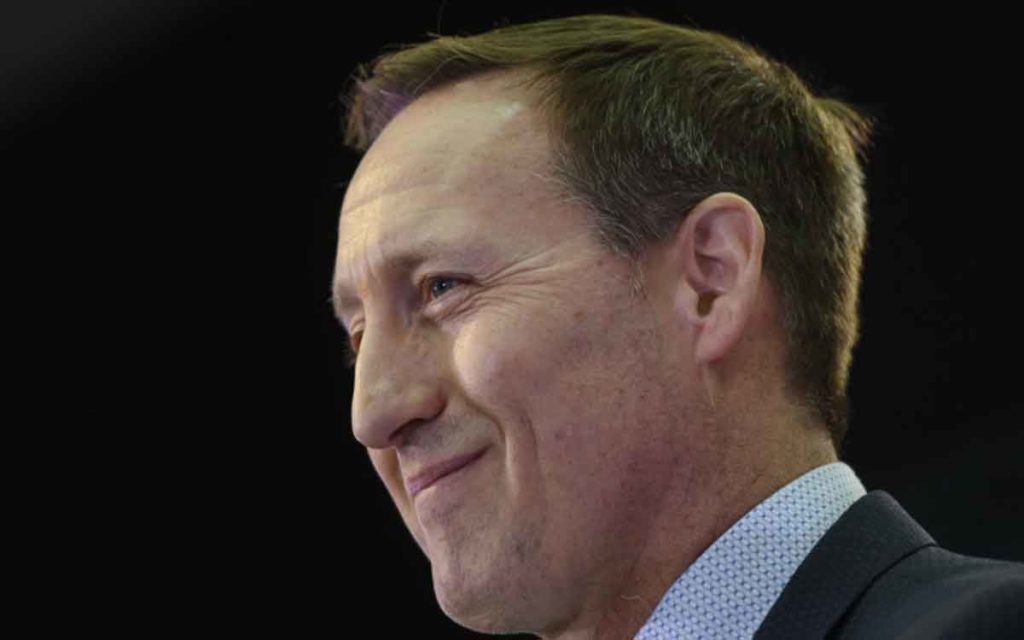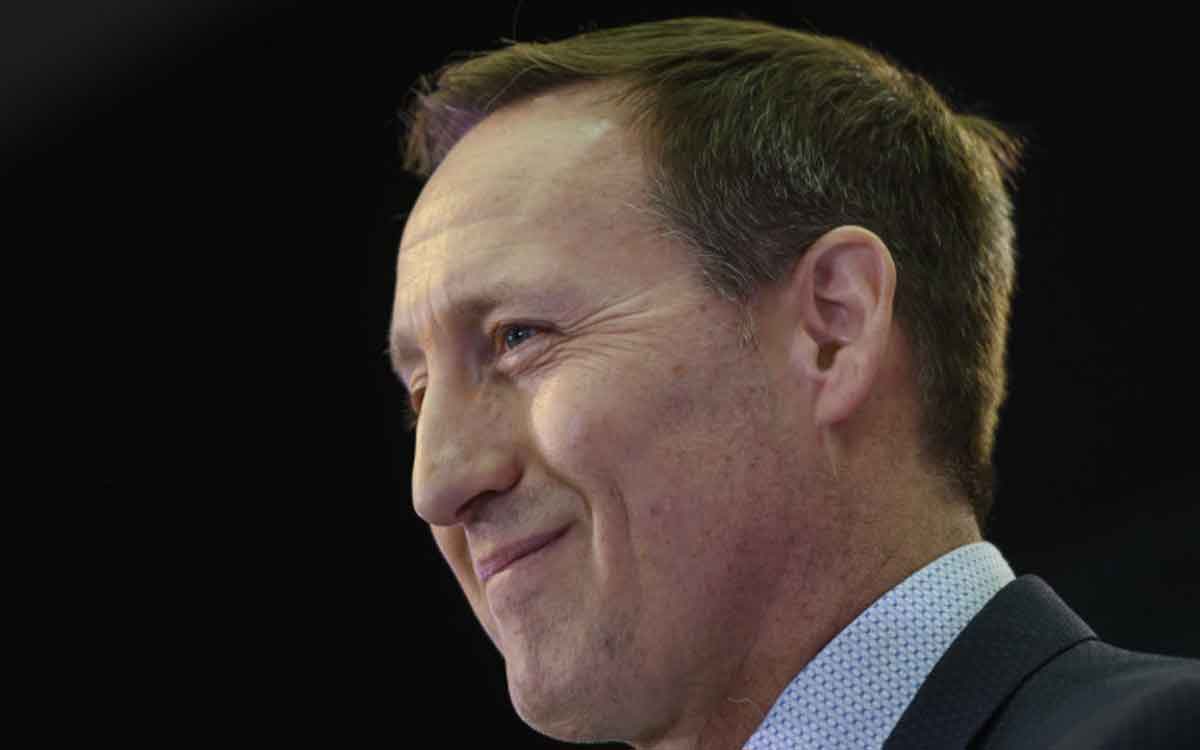 Peter MacKay speaks to supporters during an event to officially launch his campaign for leader of the Conservatives in Stellarton, N.S. on Jan. 25, 2020. Photo: THE CP/Darren Calabrese
Two weeks ago I predicted an eventful week in the race to succeed Conservative leader Andrew Scheer. Turns out my prediction was a week early: it was last week that we saw several events that will likely shape the contest that ends five months from now.
On Tuesday, former Mulroney cabinet minister and Québec premier Jean Charest frustrated hopes of an exciting fight between himself and Peter MacKay, by dropping out. The statement he released claimed the timeline for the leadership contest was too short, and made it difficult for an "outside candidate" (his words) to round up the $300,000 and 3,000 member signatures required in two months.
Charest's drop out means we will never know whether the anonymous reports of Stephen Harper's desire to stop Charest were true. These reports struck me as rather bizarre. I would have assumed that Harper has more faith that the party he basically founded would either resist a Charest candidacy, or at least hold Charest to the fiscal responsibility and anti-corruption values established under Harper. Further, intervening in a leadership race could have damaged Harper's current brand as an international conservative guru and sage.
On Wednesday, Rona Ambrose confirmed her decision to stay out, which was not really a surprise. Many had observed that since the holidays, there was little evidence of a nascent Ambrose campaign: no phone calls to key figures, no advisers or staff being lined up. The Facebook video she posted merely confirmed what was expected. In the video, Ambrose told viewers: "I loved my 13 years in public service as an MP, minister and especially as leader of this great party. But right now, I am focused on making a difference through the private sector. And the truth is, I love being back in Alberta."
Then on Thursday, presumed candidate Pierre Poilievre surprisingly joined Charest and Ambrose on the bench. The Ottawa-area MP's candidacy was well advanced, with his campaign chair John Baird and advisor Jenny Byrne's participation leaked to the media weeks ago. He reportedly even had an announcement event arranged for the weekend.
But on Thursday morning he began calling key supporters to say he had changed his mind, and released a series of tweets in the afternoon explaining why. His rationales included: "I knew it would be hard on my family life to do this. But I did not realize how hard" and "I mostly missed the first year of our baby's life. As such, my heart is not fully engaged in this leadership race." Had I searched Twitter, no doubt I could have found more than a few tweets expressing sarcastic surprise or disbelief that the tough partisan Poilievre possesses a heart.
Losing Poilievre is not only a surprise but a disappointment. He is an effective critic, and can ably push back against media bias and socialist orthodoxy. Despite sitting out the leadership race, he is a sure bet to be a Conservative cabinet minister again.
This left Peter MacKay with the weekend all to himself, and on Saturday he held a professional and well-attended campaign launch event in Stellarton, Nova Scotia. As with most Conservative events, unfortunately, wide shots of the audience revealed a forest of white and grey heads. You would think you could get a few more under-50s out on a Saturday. MacKay's non-command of French was criticized, with a Québec French-language tabloid putting MacKay on its cover with the headline "Good Luck Mister." But with the comfortably bilingual Charest, Poilievre and Québec MP Gerard Deltell (who also decided not to run) out of the picture, this may be more compelling to journalists than to Conservative voters.
Yesterday, Durham-area MP Erin O'Toole confirmed his candidacy by way of an internet video. O'Toole promised "true blue leadership" and used the video to stake out a position opposed to any kind of Liberal-lite that may be tempting party members: "We are in a battle for the heart and soul of the Conservative Party. This leadership is a contest about what kind of party we are — a party that becomes more like the Liberals, or one that believes we win when we take a principled conservative stand."
While O'Toole's Ontario base and experience in the last leadership make him a strong contender, several of the MPs who endorsed him last time have already declared for MacKay. O'Toole will have to make some bold policy proposals and/or attacks on MacKay to edge out his rival. With Charest, Ambrose and Poilievre out, some are even calling the leadership a coronation. The Liberals' current leader was elected in a race that was a foregone conclusion also, so this is not necessarily a bad thing.
Last week's events have inspired some MPs to take another look at entering the race, most notably Michelle Rempel Garner and Candice Bergen. At least they would help to bulk up a second tier of candidates, which as of now is outweighed by a bottom tier characterized by Edmonton businessman Rick Peterson, back for another try after finishing 12th with 0.7% of the vote in 2017.
Another no-hoper, Richard Décarie of Québec, caused a stir last week with his view that being gay is a choice, a statement so astonishing that it draws more bewilderment than anger. Other leadership candidates and Conservative MPs quickly condemned Décarie's view. There is division, however, over whether Décarie should be approved as a candidate by the party's leadership committee (like riding candidates, leadership candidates are screened).
Michelle Rempel Garner said she would lobby the leadership committee to disqualify Décarie, arguing that if Décarie had made his comments during an election campaign, "he would have been turfed." But New Brunswick Tory MP John Williamson said Friday that Décarie deserved to remain in the race: "rhe Conservative Party is made up of a coalition of different viewpoints and that's what's on display now." In his Toronto Star column, Conservative strategist and LGBT activist Jaime Watt called for "Décarie to be humiliated on leadership election day when the results are announced and he has achieved two per cent of the vote."
Nevertheless, having learned nothing from my mistakes, I will make another prediction: the leadership committee will disqualify Décarie as soon as possible. Even most social conservatives concede that homosexuality is innate or immutable, so only a fraction of party members and donors are likely to be outraged. More to the point, despite a high tolerance for open debate and varied viewpoints, distractions around social issues are among the perceived reasons the Conservatives are having to pick a new leader in the first place.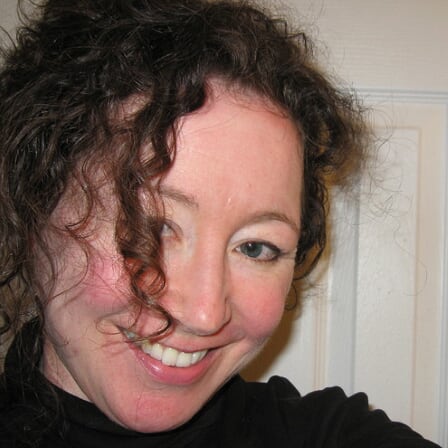 Joan Tintor is a writer and researcher. Her political experience includes having served as legislative assistant to Ontario transportation minister Al Palladini, and as a writer/researcher for the Ontario PC Caucus. She earned a degree in journalism from Ryerson Polytechnic University in 1994.