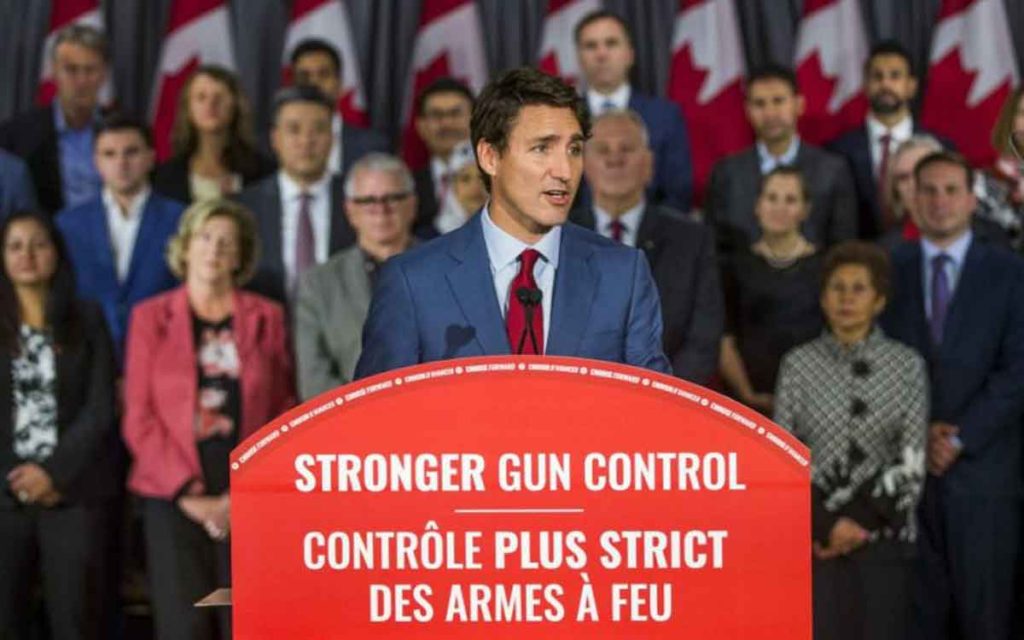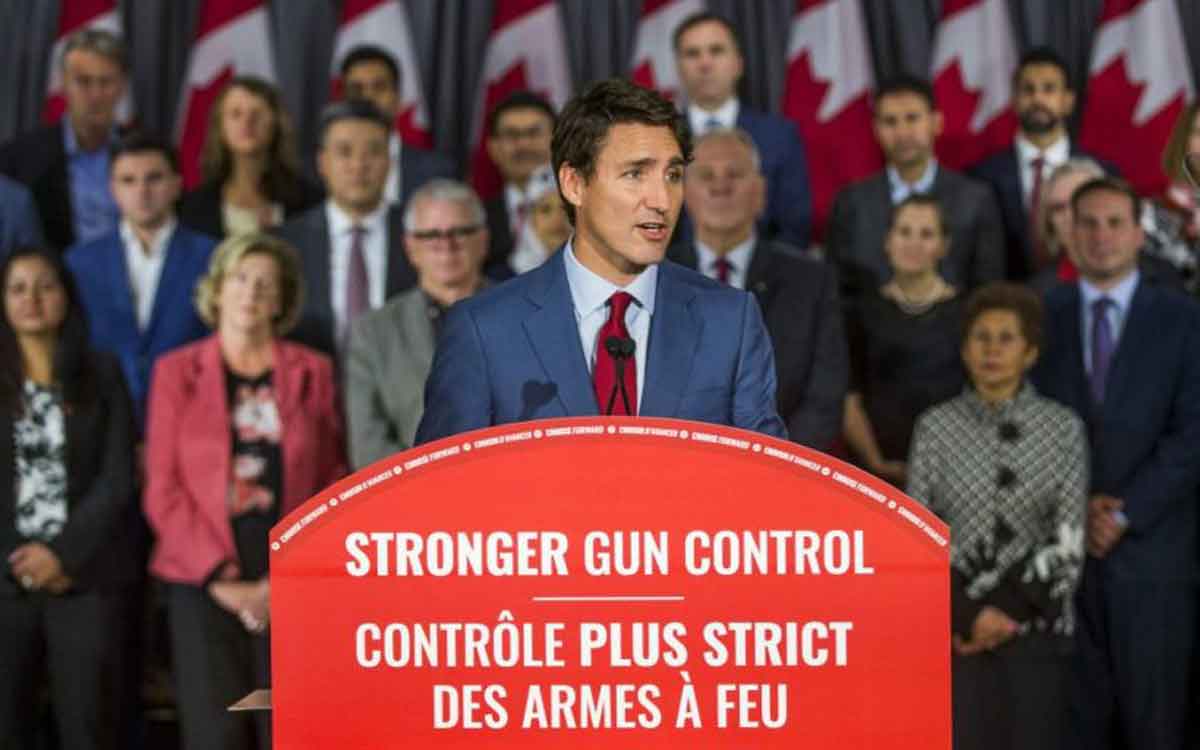 Liberal Leader Justin Trudeau makes an announcement in Toronto on Sept. 20, 2019. Photo: ERNEST DOROSZUK / POSTMEDIA
One of the sidebars from Justin Trudeau's most egregious self-embarrassment (so far) included this telling scene on the Liberal campaign's media bus – just before Time magazine released the first of three photos showing Trudeau in costume and dark makeup – described by Teresa Wright of the Canadian Press:
The journalists covering the Liberal leader's re-election bid were heading away from a rally at a candidate's campaign office in Truro, N.S., where a crowd of supporters and fans had done what they'd been doing all week: waiting and waiting for the leader to arrive before swarming him for selfies, cellphones at the ready.
If Trudeau knew about the storm that was about to hit, he didn't show it. He was all smiles and boundless energy, even spending more time than usual after his speech taking photos and shaking hands.
But of course he knew. Earlier in the day, Liberal party spokesperson Zita Astravas had confirmed to Time that "It was a photo taken while [Trudeau] was teaching in Vancouver, at the school's annual dinner which had a costume theme of 'Arabian Nights.' He attended with friends and colleagues dressed as a character from Aladdin." The CBC later reported that Liberal MPs Greg Fergus and Omar Alghabra had received calls from Trudeau before the story broke. Alghabra said Trudeau wanted to give him heads up, to apologize and to extend a commitment to continue his work.
A few hours later, the smiling and energetic Justin had been replaced by a pale, subdued and grave politician, ready to face aggressive questioning from journalists gathered at the back of his campaign plane. He admitted to the Aladdin incident, and another incident in high school when he had put on "dark makeup" and sang "Day-O," a song popularized by Harry Belafonte.
His apology that evening was one of the very few in Trudeau's political career, a career that has included several scandals. Trudeau has been happy – smug, even – to apologize for what previous governments did to various people and groups. But when the ethics commissioner found that his conduct in the SNC-Lavalin matter was a violation of ethics rules, Trudeau defiantly said that he would never apologize for defending jobs.
Less than 48 hours after the sober airplane news conference, after a subdued town hall in Saskatoon, and after a Winnipeg news conference dominated by blackface/brownface questions, Sorry Trudeau had reverted back to Campaign Mode Trudeau. This despite a new video of yet another blackface incident – from when Trudeau was a river guide in his early 20s – having emerged. Trudeau had to admit that he could not be "definitive" about whether there would be more bombshell photos or videos from his past, because he had forgotten about the river guide one.
On Friday, Trudeau announced his party's long awaited gun policy, which included a ban on so-called "military-style assault rifles" (a vague term that police and bureaucrats will spend lots of time and money defining, probably on a rifle-by-rifle basis) but did not include a ban on handguns, as some had anticipated.
The gun announcement was made with a large contingent of Liberal ministers and MPs as a backdrop. Many could not completely hide their embarrassment at being seen with Trudeau so soon after the photos and video of Trudeau had emerged. But then perhaps the flush in Bill Blair's cheeks was due to the unusually warm weather in Toronto that day, and not the prospect of defending Justin Trudeau for another four years.
Thanks to Trudeau's acting skill, the degree of genuine regret he feels over his younger self is unknowable. That skill helped him play the smiling candidate, knowing he would face a bombshell story and a hostile media in just a few hours. Then two days later, he was comfortably grandstanding about gun violence on the site a barely year-old mass shooting (committed with a handgun, not a rifle).
By yesterday, after four full days of shock, reaction, "disappointed" Liberal candidates, angry or defensive commentary, Justin Trudeau was back to attacking Ontario premier Doug Ford. His response to any reporter impertinent enough to continue asking about the blackface/brownface photos had been boiled down to three talking points, regardless of the question: I am being honest and open. I take responsibility. I will continue to fight racism.
As Trudeau admitted Wednesday night, he has always been "more enthusiastic about costumes than is sometimes appropriate." His ruthless ability to pivot away from the revelation that he is not the woke icon he always presented himself as shows that contrition is just another one of his costumes. Justin Trudeau may be vain and have terrible judgment, but one has to admit that he is a pretty good actor.
Even if Trudeau's contrition is contrived, it may not matter, as even the photos themselves may not. Polls taken since the photos and videos emerged show little movement away from the Liberals or from Trudeau as preferred prime minister. We may all have to endure Justin's costumed strutting and fretting for years to come. At least none of it will be in blackface.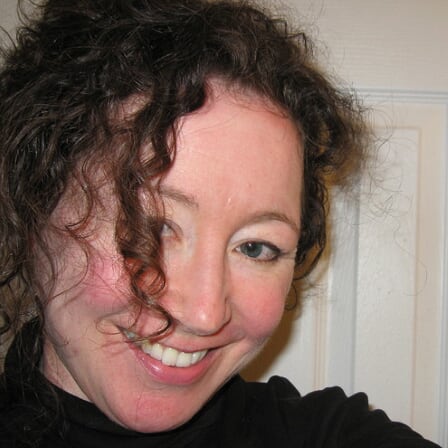 Joan Tintor is a writer and researcher. Her political experience includes having served as legislative assistant to Ontario transportation minister Al Palladini, and as a writer/researcher for the Ontario PC Caucus. She earned a degree in journalism from Ryerson Polytechnic University in 1994.