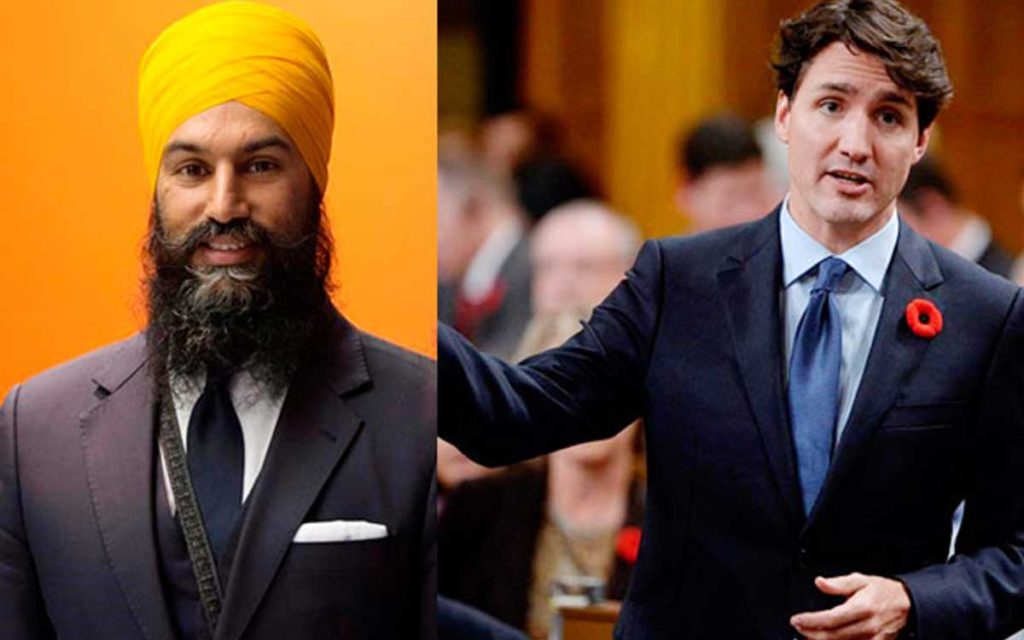 Federal NDP Leader Jagmeet Singh will have to wait his turn to campaign as PM Justin Trudeau decided to call a lone by-election to fill just one of the four empty seats in Parliament.
Is Justin Trudeau worried about next year's election?
That would be one explanation for his petty, off-brand decision to call a by-election to fill just one of the four empty seats in Parliament. It keeps NDP leader Jagmeet Singh hanging on –possibly as long as next March – before he can run for the Burnaby South seat vacated by Vancouver's new mayor Kennedy Stewart.
It was announced over the weekend that voters in the late Conservative MP Gordie Brown's riding of Leeds–Grenville–Thousand Islands and Rideau Lakes will choose a new MP on December 3rd. As a side note, it seems to me that when the number of MPs is getting larger (the House of Commons may well surpass the American lower house in my lifetime), the names of ridings should not be getting longer and longer. Brown's riding used to be known simply as Leeds–Grenville.
Trudeau did the deed knowing it would attract criticism. A week ago, the Globe and Mail's Campbell Stewart wrote: "to call one by-election, but leave Mr. Singh waiting, would be a blatantly self-serving move."
New Democrat MP Peter Julian called Trudeau's decision to hold off on the other by-elections "petty and manipulative," adding: "for him to pick and choose which riding gets democratic representation is outrageous." Jagmeet Singh tweeted: "Prime Minister Trudeau just decided that over 300,000 Canadians in #BurnabySouth, #Outremont & #YorkSimcoe don't deserve a voice in Parliament. Why?"
There has been speculation that the Liberals want to delay the by-election into the new year, so that if Singh loses it will be too late for the NDP to choose a new leader before the general election. It has alternatively been mooted that the Liberals may not run a candidate against the flailing Singh, to ease his entry into Parliament. Having an empty seat at all-candidates' debates might also spare the Liberals from having to actively defend the Trans Mountain pipeline next door to its Burnaby terminal.
Of course, the Liberals were supposed to have left these kinds of calculations in the past. The cynical, partisan politics of Stephen Harper was to be replaced with electoral reform (remember how 2015 was going to be the last election under first-past-the post?), independent senators, and evidence-based decision making. But, as anyone could have predicted, electoral reform was abandoned, the so-called independent senators vote with the government nine times out of ten, and the too-low-to-make-a-difference carbon tax won't even apply to big emitters. Canadians got the cynical partisanship anyway, but without the Harper government's competence.
As an example of how everything old is Liberal again, here is Sunday's tweet from Braeden Caley, senior communications director for the Liberal Party of Canada: "Jagmeet Singh has already by-passed 4 by-elections that have taken place since he became NDP leader, and 6 since he began his federal leadership campaign. What was blocking him then, exactly?" Yeah, if Singh had any stones, he would have run a leadership campaign and a by-election campaign simultaneously – something no federal leader in living memory has ever done. Or he could at least have amused everyone by running in a riding he had no hope of winning.
One of the vacant ridings is Outremont, which was a very big deal in national politics scarcely a decade ago. Many will remember that it was new NDP leader Jack Layton's first big by-election win, when Thomas Mulcair prevailed over Stephane Dion's regrettable choice of Jocelyn Coulon. Less well-remembered is that Justin Trudeau wanted to run in Outremont, but was nixed by Dion. Trudeau prefers that we remember the myth of how he bravely chose to contest a nomination in the Bloc Québecois-held Papineau, which he won in the 2008 general election. If and when Singh wins Burnaby South, he will want to forget all this uncertainty as well, though I wager he will not forget how Trudeau toyed with him.
The Liberals are defending themselves by pointing out that the ridings of Outremont, York-Simcoe and Burnaby-South became vacant only recently, while time was running out for the Leeds-Grenville by-election that the law requires be called within six months. Technically that is true, but all three MPs announced their plans to leave months ago. Trudeau himself parroted the Liberals' defense in the House of Commons on Monday, though the caucus members surrounding him looked rather shame-faced while he was doing so.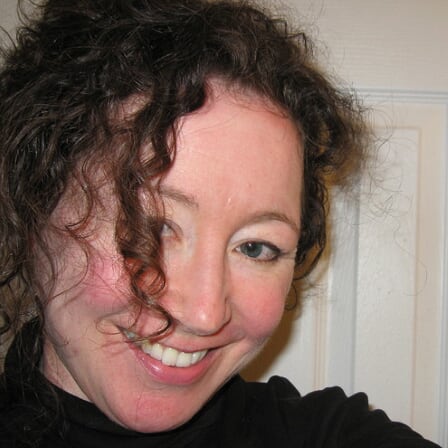 Joan Tintor is a writer and researcher. Her political experience includes having served as legislative assistant to Ontario transportation minister Al Palladini, and as a writer/researcher for the Ontario PC Caucus. She earned a degree in journalism from Ryerson Polytechnic University in 1994.