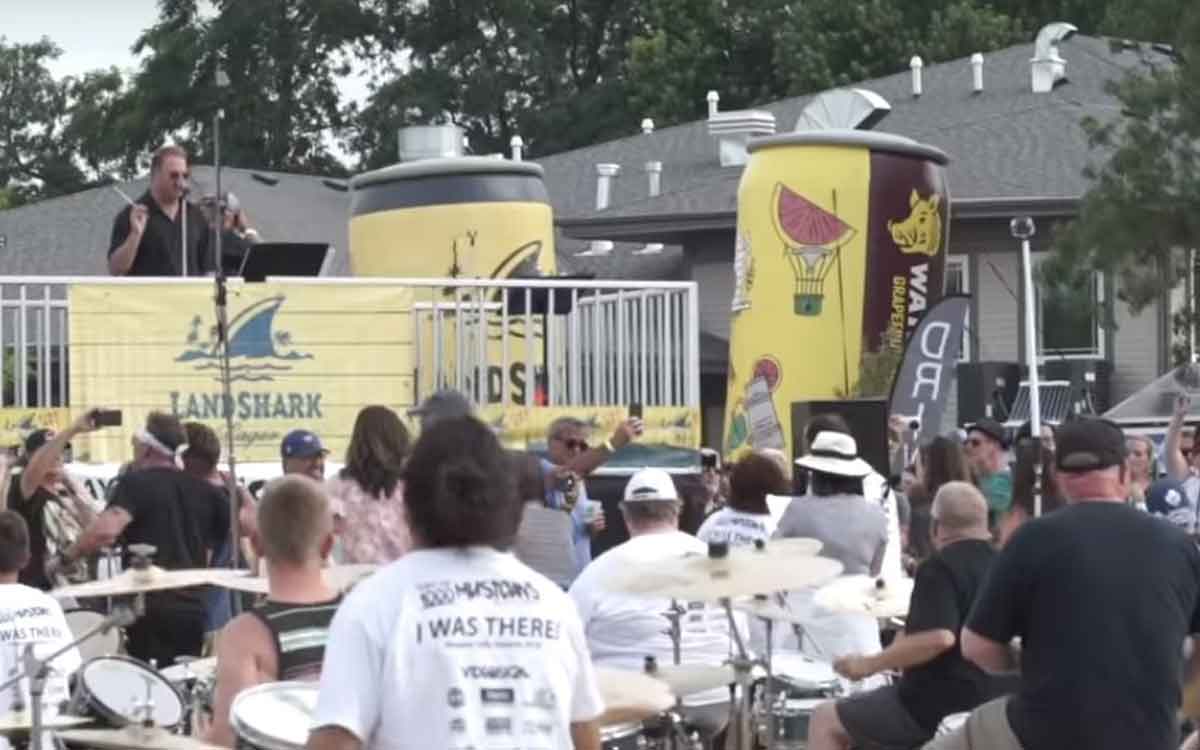 Drummers keep the beat at last year's Day of 1,000 Musicians event in Niagara Falls.
Paul Lemire and John Fillion aren't going to give up on gathering 1,000 musicians together in one place to crank out some classic tunes.
Day of 1,000 Musicians returns to Niagara Falls for the second year on July 20, this time at the Gale Community Centre. Doors will open at 12 noon for the public and the concert is expected to wrap up around 7:30 p.m.
While last year's attendance of musicians didn't hit the 1,000 mark the organizers were still very impressed with the atmosphere and overall vibe of the event. "We had a fantastic turnout for the first year and everyone had a great time. It was fun, fun, fun," said Lemire. There ended up being 350 musicians in attendance last year including drummers, guitarists, bass players and singers. There were also about 3,000 spectators.
"Even though we didn't hit the one thousand mark, when you march 350 musicians onto a field and they all start playing the same song it's pretty wild," explained Lemire.
The 2018 event marked the first time gathering that many musicians in one place was ever attempted in North America. Lemire explained that the original idea came from Cesena, Italy where fans of the rock band the Foo Fighters were desperately trying to get Dave Grohl and his band mates to do a concert there. They managed to get 1,000 musicians to play Learn to Fly. The video went viral and the Foo Fighters would end up playing a 27-song concert in Cesena opening with Learn to Fly.
Grohl said seeing 1,000 people singing one of his band's songs was, "the greatest moment of my life."
Lemire and Fillion aren't trying to entice one of the biggest rock bands in the world to play in Niagara Falls. They just want musicians of all skill levels to come out and have fun. "When I saw what they did in Italy I thought if I could pull this off it would be great," said Lemire. "I called John and he said 'I'm in' and we pulled it off."
In addition to creating a great atmosphere of music the Day of 1,000 Musicians event will also provide a venue for a number of charities to raise money and awareness for their respective causes including the collection of 3,500 pounds of food for Project Share.
Last year the 350 member band played six songs. This year the Canadian inspired set list is up to 12 songs including: Long Way to The Top by ACDC; Big League by Tom Cochrane; Summer of 69 by Bryan Adams; Raise a Little Hell by Trooper; Let it Ride by BTO; Could Have Been a Lady by April Wine; Fly at Night by Chilliwack; Walking on Sunshine by Katrina and the Waves; Baby Ran by 54-40; New Orleans is Sinking by The Tragically Hip; Riverboat Fantasy by David Wilcox; and Keep on Rockin' in the Free World by Neil Young.
Fillion said they expect another large contingent of musicians and music lovers from outside of Niagara. He said last year people came from Ohio, New York, Ottawa, Barrie and even Thunder Bay to participate.
"Let's get back to what we did as kids and just play music," said Fillion.
For more information or to sign up to play visit dayof1000musicians.com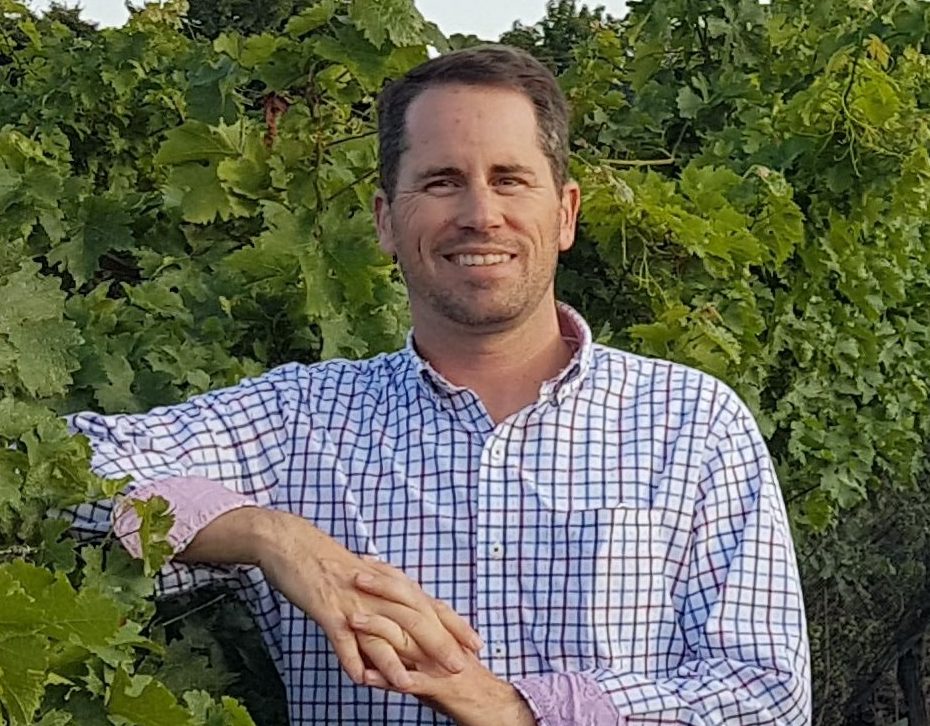 Kevin has spent over two decades as a public relations professional in a variety of sectors including professional sports, the arts, industry and healthcare.  After tiring of the daily commute to Toronto he returned to Niagara and launched The Niagara Independent, an on-line news sources published twice weekly.
He is a graduate of Brock University, Niagara College and the Richard Ivey School of Business. He was named one of Niagara's 40 Under Forty in 2005.
Kevin is most proud of his twin daughters. He is also a triathlete and four-time Ironman finisher.