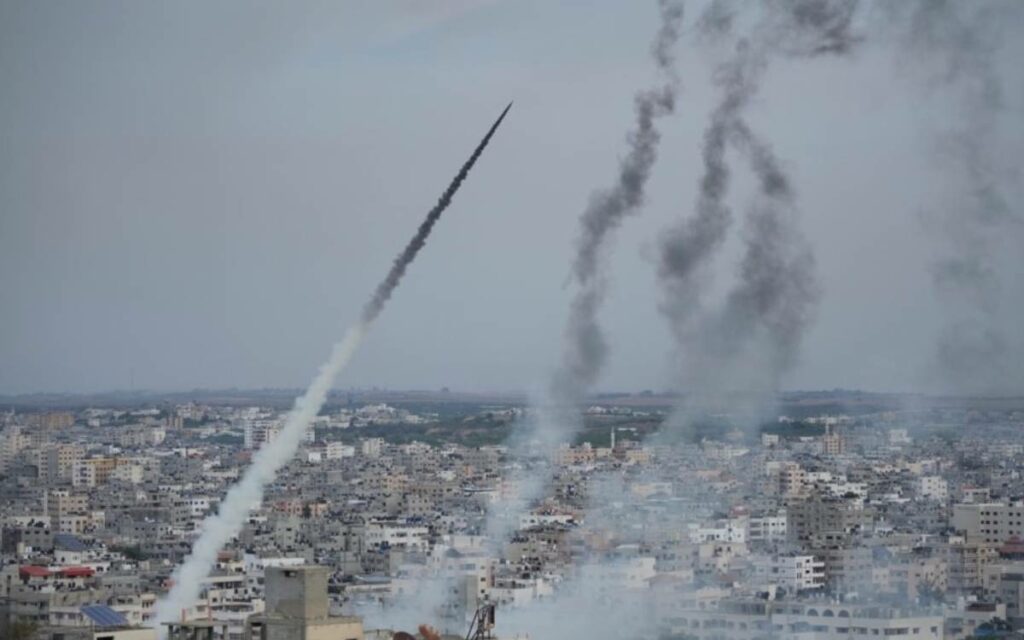 From further straining already strained resources to spiking local gas prices, expect the developing Israeli-Palestinian conflict to have a number of tangible effects on the Niagara community. Photo credit: AP
As a devastating week in the battered nation of Israel comes to a close, the ensuing war threatens to wreak great havoc far beyond the Middle East. Moreover, the impacts will not only be felt on a national level, but also by individual communities. 
At this juncture, it is still too early to know what all the potential repercussions will be for residents of Niagara. One thing, however, is all but guaranteed: they will be notable. Here are few of the most concerning ones. 
Humanitarian catastrophe, with local services strained 
Israel and surrounding border areas are becoming more dangerous locations by the minute. Our federal government is currently focusing much of its efforts on airlifting Canadian citizens who are still in the country, while preventing more Canadians from becoming hostages. Once this work has been completed, however, the attention will turn to refugee claims. 
Canada, of course, has had a significant refugee crisis to contend with in recent years, first with Afghanistan, and later with Ukraine. Niagara, specifically, has been struggling to service the needs of newcomers over the past year. Our local institutions, whether it be schools, healthcare, and/or housing, are not adequately designed for the stress of a new era of global confrontation. 
Should the conflict last as long as geopolitical experts fear, with many displaced people looking for refuge, Niagara could have its hands full, even with a relatively small number of asylum seekers. 
Oil and gas prices set to skyrocket
After several difficult years, many Niagara residents have been enjoying a bit of a reprieve, as of late, with more stable oil prices. Unfortunately, it is looking all too likely that the break will be short-lived. The Middle East is, of course, one of the oil capital regions of the world. This means that the global supply and price of the commodity become vulnerable to exploitation whenever there is actual conflict and/or the fear of more conflict. 
This crisis is further exacerbated by the fact that the progressive federal governments in both Canada and the United States have been reluctant to develop our own oil reserves at the risk of alienating their green-conscious supporters. All of this could mean another trying season ahead for working people and families. 
Social divisions 
Conflicts in the Middle East have a long-standing history of leading to intense discourse, as well as widespread protest. Considering the divisiveness of this moment in North American history, it is all but inevitable that the war will become a point of contention among families, friends, co-workers, and neighbours. 
In a time when even the non-political has become political, and things that previously united those of all political stripes are now the subject of great controversy, it is one of the worst moments for yet another war of such great consequence and magnitude to break out. 
Escalation to a regional war
The war as it currently stands is ugly, deadly and devastating. The ominous reality, however, is that it could still get even worse. Fears are rising that once Israel begins its all but inevitable ground offensive into Gaza, Hezbollah will join the war. The likelihood of Iran, and perhaps even Syria, becoming actively involved is also higher than many of us may wish to acknowledge. If such eventualities were to unfold, military analysts expect that the United States would respond kinetically. 
In any one of these cases, the impact on Niagara would be real, complex and far-reaching. Local commerce and trade could suffer. Enhanced border security measures would discourage tourism, a vital local industry. The lived experiences of everyday working people and small business owners would change significantly. 
These are just a few of the ways that this new war in the Middle East has the potential to upend pandemic recovery efforts and create new challenges for local institutions across the Niagara Region. The conflict, which is the second major regional war to break out in less than two years, should serve as a reminder of the precarious state of the current global economic and geopolitical picture.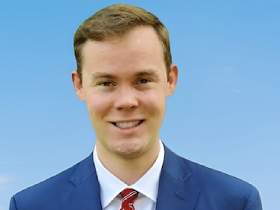 Nick Redekop completed his Honours Bachelor of Arts Degree in Labour Studies at Brock University. He has previously served in municipal and federal politics. In his free time, Nick enjoys following sports, taking part in outdoor activities, and reading biographies. Nick resides in Niagara Falls