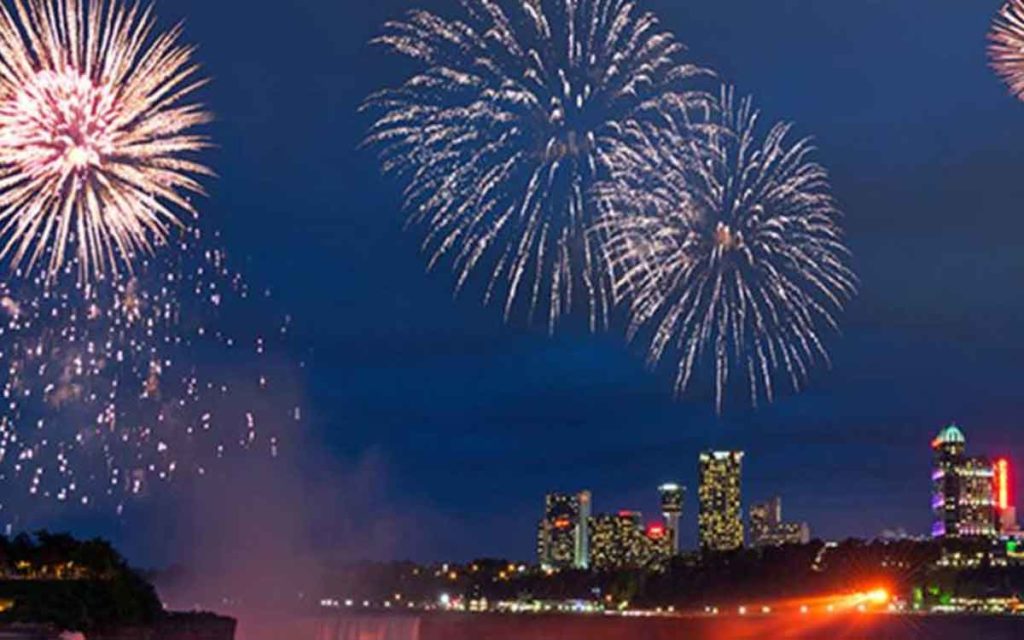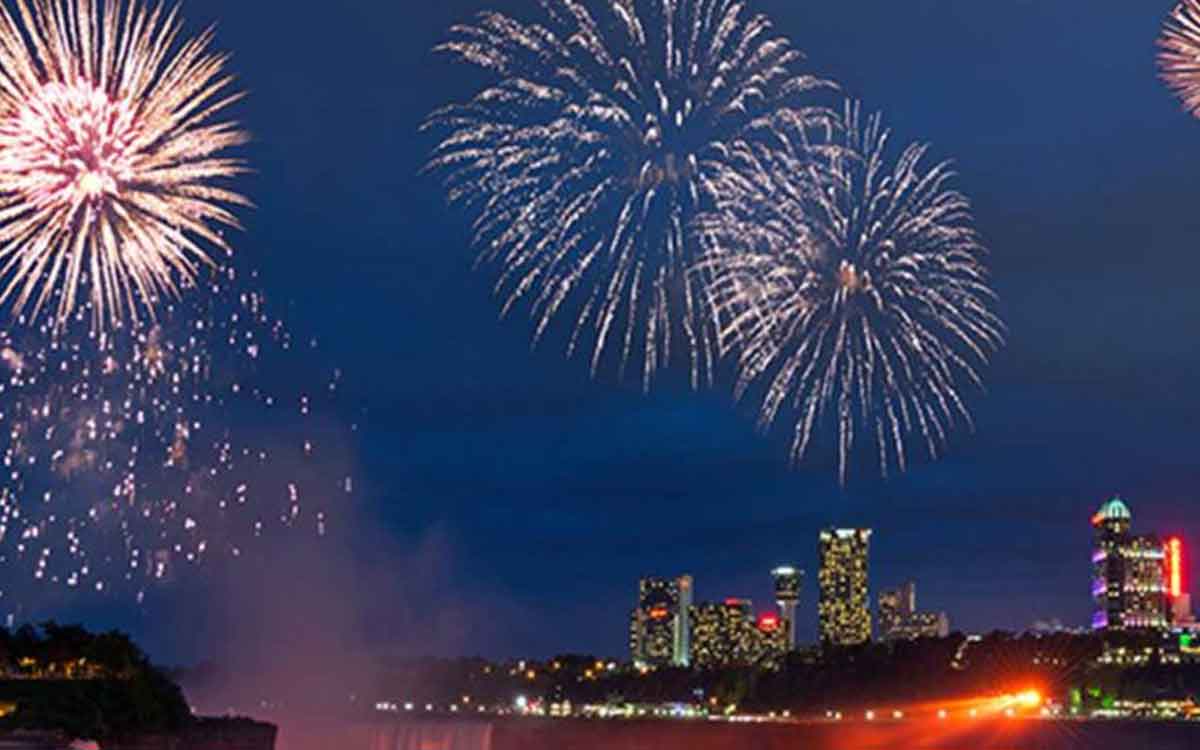 With the hustle and bustle of Christmas Eve and Christmas day now in the rear view mirror, the world's most famous address gears up for its annual New Year 's Eve bash.
Niagara Falls will once again countdown to the New Year at Queen Victoria Park in style as thousands are expected to fill the grounds in front of the large stage that will see Canadian rocker Bryan Adams headline with opening acts Juno Award winning, multi-platinum musical phenomenon Walk Off the Earth and rising pop-star, Niagara Falls' own Valerie .
The concert is free and features two fireworks displays, a licensed area and dining options offered by Niagara Parks Culinary. Niagara Park's hosts the event in partnership with the City of Niagara Falls. In addition to a world renowned rock icon headlining the concert, the other big news for the Falls' Dec  31 party was that CBC will broadcast live coast-to-coast from Niagara Falls.  At one point Entertainment Tonight Canada broadcast from Niagara Falls but the production costs became too much. This year CBC will cover Niagara Falls exclusively from 11:30 p.m. to 12:05 a.m.
Niagara Falls Mayor Jim Diodati said everyone involved is excited with having two major acts and national television coverage. He said organizers have been trying to get Adams to play the New Years eve concert for many years, "but he's in high demand and not easy to book". He said booking Walk Off the Earth perform was emotional given one of their band members passed away around New Year's last year.  On December 30, 2018, it was announced that band member Mike "Beard Guy" Taylor had died from natural causes. He was 51 years old.
Diodati said the festivities in Niagara Falls are, "Canada's version of Time Square". "Everyone looks forward to it. I get emails and calls from across the county wanting to know about the show." He referred to it as the "quintessential Canadian New Year's show here in Niagara Falls."
Attendance has ranged from anywhere between 20,000 to 50,000 people depending on the weather.
"It should be on everyone's bucket list to do New Year's in the park in the Falls," said the Mayor.
At a council meeting earlier this month the mayor gave credit the city's director of business development, Serge Felicetti for handling the negotiations to land the CBC coverage.  Diodati also gave credit to Felicetti for landing Bryan Adams.
There are still some hotel rooms available. Diodati encouraged people to book a room, take cab but don't drink and drive. Some of the roads will be closed directly adjacent to the event stage.