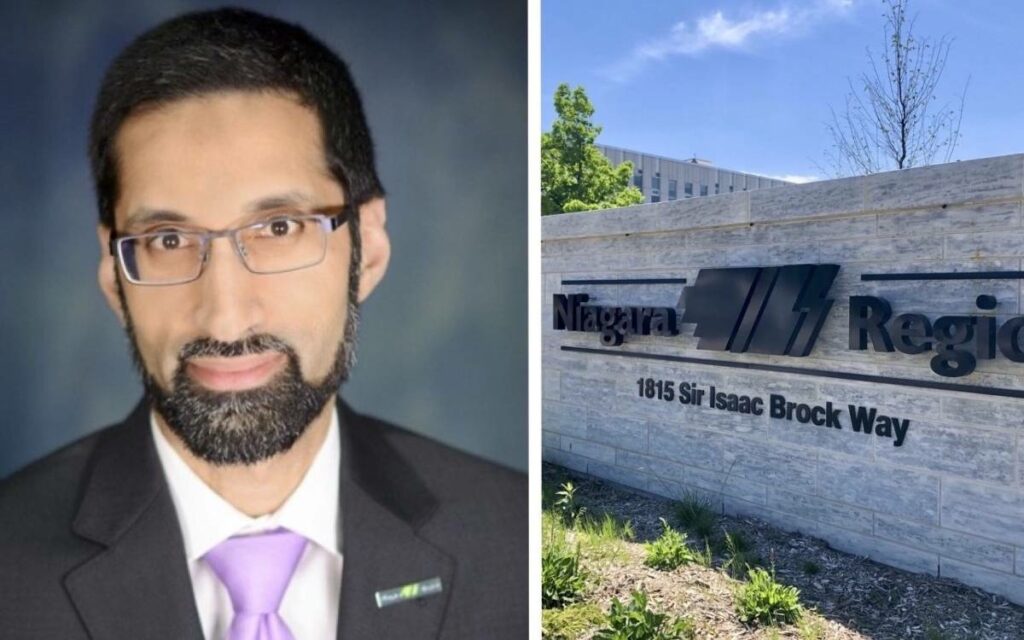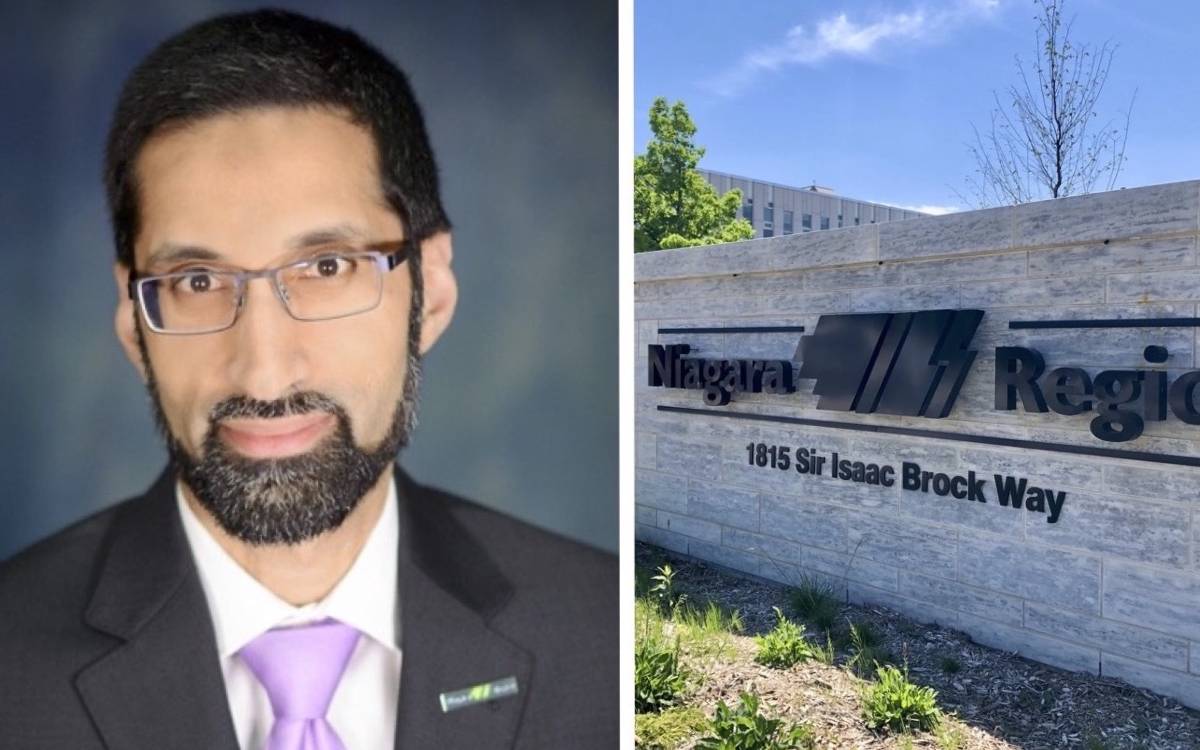 Niagara's current acting medical officer of health Dr. Mustafa Hirji. It will be four years in January since Hirji took up the interim role at the Region.
It's official: Niagara Region is actively on the hunt for a permanent medical officer of health. 
At Regional Council on Oct. 21, a motion put forward by Mayor of Wainfleet Kevin Gibson asking staff to initiate and expedite the recruitment process easily passed with what appeared to be unanimous support.
Director of human resources at the Region Franco Meffe confirmed with The Niagara Independent that since that meeting two weeks ago the process has been formally initiated. 
"The CAO will be bringing a report to Regional Council at an upcoming meeting that will provide an update on the recruitment process," said Meffe. "It has not yet been determined which meeting this report will be presented to."
Niagara has been without a permanent medical officer of health for nearly four years now.
Current acting medical officer of health Dr. Mustafa Hirji has served as the Region's 'top doctor' in an interim capacity ever since Dr. Valerie Jaeger retired in January 2018. 
Though it was assumed a permanent successor would be recruited shortly after Jaeger's retirement, multiple elections, the onset of the pandemic, and the need to hire a permanent CAO all prevented the commencement of the recruitment process.
Prior to his appointment as permanent CAO earlier this month, Ron Tripp had been serving in an interim capacity himself since December 2018. The Region spent the better part of 2021 conducting a comprehensive search for a new top administrator, ultimately determining Tripp was the right person for the job. 
At this point, it's uncertain how long the search for a permanent top doctor will take.
"As with any executive recruitment at this level, it's difficult to predict when this process might be completed," said Meffe. "However, filling this key role in our organization is a top priority for our CAO."
Whether the Region hopes to re-hire Hirji in a permanent capacity or wants to look for a fresh start elsewhere is not known. However, few local medical officers of health around the province have been as at odds with his or her respective council throughout the pandemic than Dr. Hirji.  
From keeping the region in lockdown longer than required, to imposing pandemic-related restrictions over and above provincial regulations, to speaking on major topics outside of his "jurisdiction": at almost every turn, Hirji has managed to draw ire or raise eyebrows. 
Back in July, for example, when Hirji decided to tell The Canadian Press – and thereby the entire country – that opening the Canada-U.S. was too risky because of the Delta variant, regional councillors from across the peninsula laid into the interim health administrator for his asserted overreach. 
"You shouldn't be commenting on border policy, particularly relative to a situation where you really have no background knowledge of what the federal government is contemplating," head of council for the border community of Fort Erie Mayor Wayne Redekop told Hirji at the time. 
"You clothe your statements in the cloak of authority…and you may have authority on a health file, but you don't have enough information to be commenting on when [the] border should be opened."
The next Regional Council meeting is scheduled for Nov. 18.