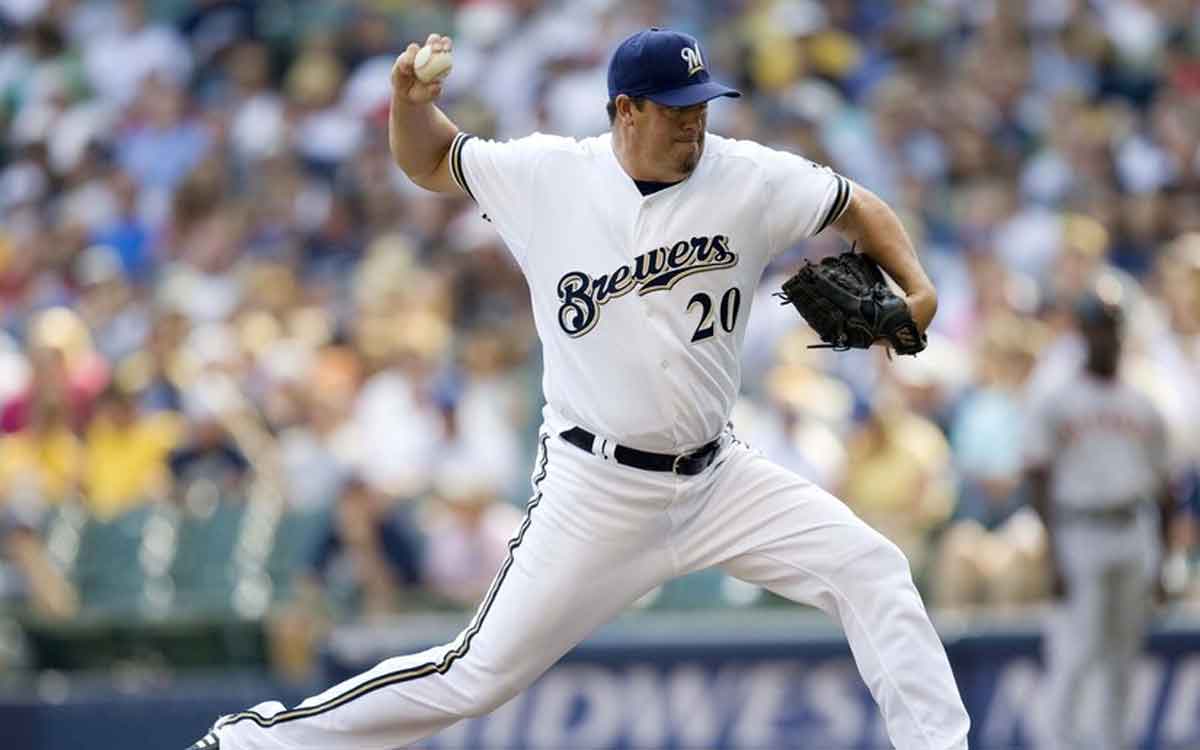 Former St. Catharines Blue Jay David Weathers pitching for the Milwaukee Brewers.
When your professional baseball career spans 17 seasons, and features a World Series Championship with the New York Yankees, you might think one would forget about St. Catharines, Ontario and Community Park but David Weathers isn't your average former major league pitcher.
In fact, the Tennessee native lists St. Catharines as his favorite pro baseball memory.
"The seventeen years I was fortunate enough to play, I could not have picked a better place to start than St. Catharines," said Weathers recently on the Niagara Sports Report on 610 CKTB.
"The people, the community, the support staff that was there, guys like me needed every bit of that. Throughout my career and all those stops, that was my favorite. And I'm not just saying that. My son knows every story about St. Catharines."
And Weathers son is in fact following in his father's footsteps. Ryan Weathers is now pitching in the San Diego Padres organization.
Weathers played one season of short season single-A baseball with the St. Catharines Blue Jays back in 1988. The Baby Jays, as they were affectionally known as, played out of the New York-Penn League.
Fellow pitcher Woody Williams is another former major leaguer on that 1998 roster, but it was manager of the Baby Jays at the time – Eddie Dennis – that left a lasting impression on Weathers.
"I called him 'coach' Dennis, because that's what you said in college," said Weathers who also played for the likes of Joe Torre and Art Howe.
"My first professional day I got cussed out by our manager for calling him coach Dennis.
Eddie Dennis was one of those managers that took us young guys and absolutely helped develop us."
Weathers would go on to play only one game with the Toronto Blue Jays, but 963 more with the Florida Marlins, New York Yankees, Cleveland, the Cincinnati Reds, Milwaukee Brewers, Chicago Cubs, New York Mets and Houston Astros.
As for what major league memory stands out the most:
"96' – just to be able to play three rounds of playoffs, pitch a clinching game in Texas and got the win there, and then pitched a clinching game against the Orioles, and then to pitch in Game 6 (Atlanta Braves) of the World Series – which was the clinching game – those are the type of things you take with you forever. It's what you play for."
Weathers would in fact pitch over 1376 innings during his career, and lists Dodger Stadium as his favorite stadium to pitch in, Dave Winfield as the best leader he played for and Barry Bonds the toughest hitter he ever faced.
As for his World Series pick (at the time of the interview and this publication)
"Washington in the National League, and Houston," said Weathers.
The St. Catharines Blue Jays played out of Community Park (now George Taylor Field) in Merritton from 1986 to 1995 when they then became the St. Catharines Stompers.
The Stompers left St. Catharines after the 1999 season and became the Queens (New York) Kings.
Some other famous Blue Jays/Stompers alumni included Carlos Delgado, Pat Hentgen and Vernon Wells who all began their professional baseball careers right here in St. Catharines and Niagara.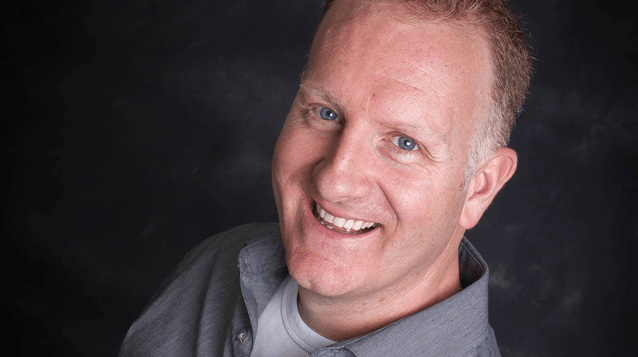 Rod Mawhood is a lifelong Niagara native who has had the pleasure of working in all three mediums – Radio, Print and TV – for over 20 years. His first announcing gig was with the then St. Catharines Stompers. Since then he's worked in radio and TV in Toronto, and currently is the announcer for the Niagara IceDogs and Niagara River Lions.
Rod also covers the Buffalo Bills for FOX Sports and the Buffalo Sabres for NBC Sports.