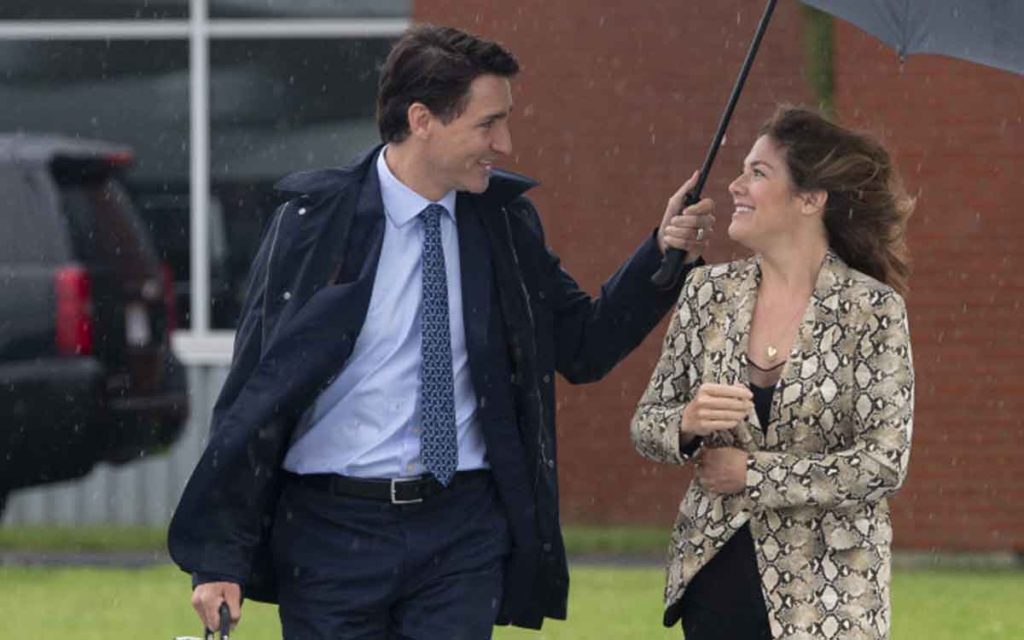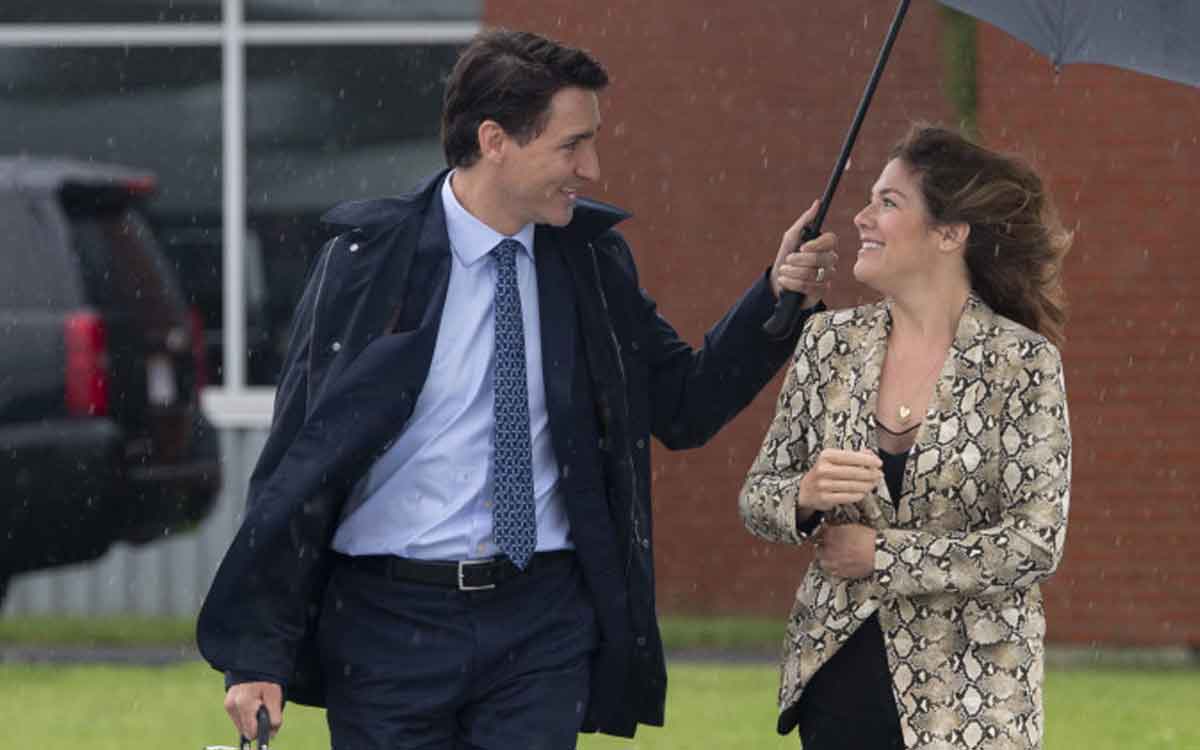 Canadian Prime Minister Justin Trudeau his wife Sophie Gregoire Trudeau as they  depart from Ottawa for the G20 in Japan, last week. Photo: Adrian Wyld/CP
"Many of you have worried that Canada has lost its compassionate and constructive voice in the world over the past 10 years," Justin Trudeau told an Ottawa crowd hours after his 2015 election victory. "Well, I have a simple message for you: on behalf of 35 million Canadians, we're back."
Trudeau has certainly tried to fulfill that pledge. He has practiced the touchy-feely internationalism the Liberal party thinks it invented. He flew 300 people to Paris to sign the climate change treaty named after the French city. He increased the number of Syrian refugees admitted to Canada. He tweeted that Canada would welcome anyone turned away from the US by Donald Trump's so-called Muslim ban. He announced that Canada would seek a temporary seat on the UN Security Council, and diligently set about all the sucking-up involved. This included signing Canada on to the UN's compact on migration (but don't worry – it's non-binding!).
For the last six months, however, it is Canada that needed to be rescued. Since Huawei executive Meng Wanzhou was arrested in Vancouver at the request of the US justice department, China has ratcheted up its punishments against Canada, not the country that has brought the charges against her. It promptly arrested two Canadians, and sentenced to death another convicted of drug smuggling. (Its ambassador labelled the demands that the two men be released "white supremacy.") It has barred imports of Canadian canola, and recently banned all our meat products, claiming safety issues.
Canada's reminders to China that our extradition process is independent of political influence have been in vain. Just last week, a Chinese foreign ministry spokesman said that Canada should "take seriously China's concerns" and immediately release Meng. Meng's extradition hearing has now been set for next year, and in the meantime she is living in one of her large Vancouver homes. The two Canadian diplomatic hostages are living in small Chinese jail cells.
Hopes were raised with the approach of last week's annual G20 summit in Japan, where Justin Trudeau promised to press the issue of the Canadian detainees "at every opportunity." He was also planning to appeal to allies that have already spoken out about the detentions, including France, the UK, Germany and Spain. He even managed to get Donald Trump to promise to raise the detainees with Chinese President Xi Jinping (Trudeau had no meeting scheduled with Xi, while Trump did).
At his end-of-summit news conference, however, Trump said that he did not mention the detainees in his meeting with Xi. "That was not discussed," Trump said. "We did discuss Huawei, but we didn't discuss her [Meng's] situation." Well, one can always hope that he did, and said otherwise publicly out of deference to Xi. Nevertheless, Trudeau did tell reporters that he spoke about the detainees in a brief conversation with Xi. "We take the situation of the two Canadians detained in China extremely seriously, and it was important we have those exchanges," Trudeau told reporters, but he would not offer details of the conversation.
It is hard to fault Trudeau for this situation, which is entirely the doing of a Chinese regime that sees itself and its elites as above the law, and the law as just another instrument of power. The way it is punishing Canada for observing its own laws and treaties is a stark preview of how China would treat larger nations, when it is able to do so. One hopes that Trudeau, his ministers and diplomats are raising this point in all their conversations with foreign governments.
One of the ironies – or lessons – in all of this is that one of China's main asks of Canada in a now-impossible trade agreement was an extradition treaty. This would allow China to lay a criminal charge against anyone on Canadian soil, and demand that they be handed over to China (imagine that Meng had run afoul of the regime and was facing charges in China). And like good boy scouts, we would probably hand them right over. One bright spot in this affair is that any notion of an extradition treaty with China is now dead.
The other lesson – if Justin Trudeau is capable of learning it – is that compassion in foreign affairs is always subordinate to a nation's interests. Despite advances in health, lifespan and reductions in poverty, the world remains a rough and ugly place, even uglier since China started using its western-generated wealth to control its citizens, re-educate Muslims, indebt the third world with its Belt-and-Road nooses, and expand its territory into international waters. All along the way, individual nations and international organizations have warned and ruled against China, only to be ignored. In Xi, China now has the dictator to match its methods.
Within this vast world, Canada is a small country, and its prime minister of the day is even smaller. Trudeau may be better known than most prime ministers, thanks to his good looks and yoga poses, but these attributes cut no ice with the Trumps, Putins and Xis of the world. As many have noted, when he is seen among other world leaders at the G20 or similar gatherings, he often looks like a slightly bewildered child.
In his final years in office, Pierre Trudeau launched a campaign to end the cold war between the US and Soviet Union. Of course it went nowhere, not because Trudeau carried little weight in Moscow or Washington, but because Moscow and Washington had their own long-established interests, to which Trudeau père was less than a flea on an elephant's posterior. Trudeau fils now finds himself in the same position, yet he seems the only one who is surprised by it.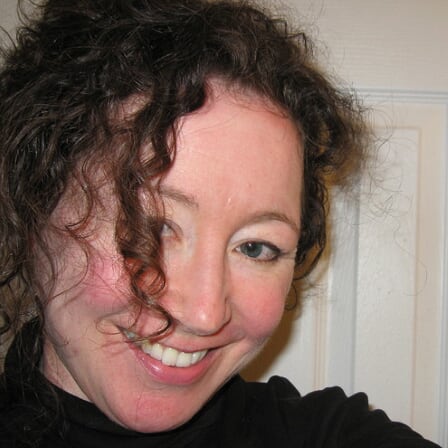 Joan Tintor is a writer and researcher. Her political experience includes having served as legislative assistant to Ontario transportation minister Al Palladini, and as a writer/researcher for the Ontario PC Caucus. She earned a degree in journalism from Ryerson Polytechnic University in 1994.