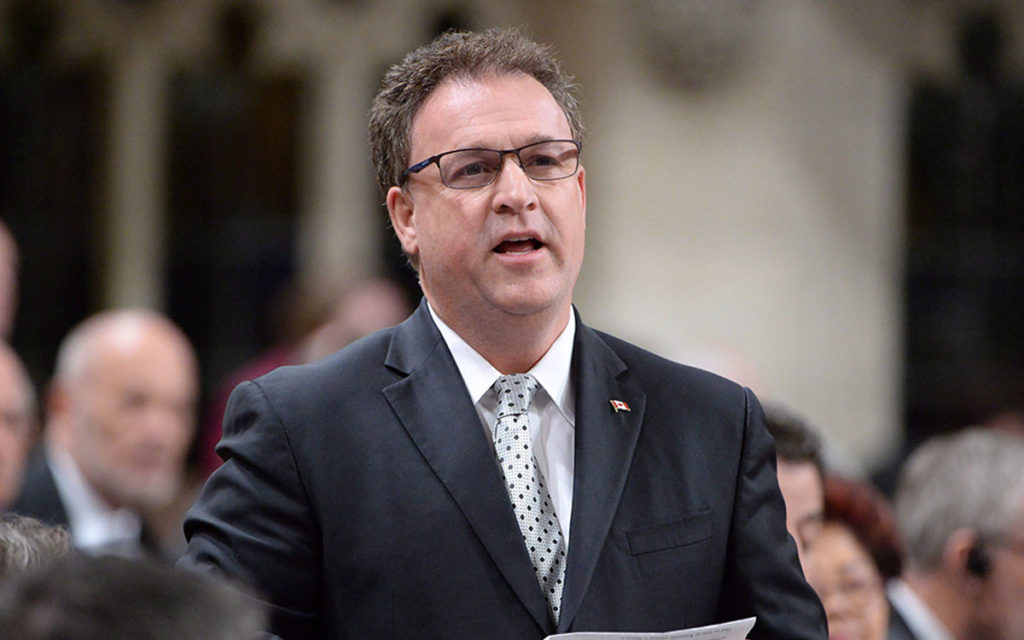 I should have bought the book a week ago.
Tuesday afternoon, I picked up Jordan Peterson's blockbuster book, 12 Rules for Life: An Antidote to Chaos. Despite perusing it until 3 a.m. Wednesday, I had yet to reach the chapter that tells you how to deal with the brutal unfairness of a death too soon, too soon in more ways than one: Ontario MP Gord Brown's came less than 24 hours after my purchase.
I knew Gord a little in our days in youth and campus conservative politics in the 1980s. Gord was then known as Gordie Brown. As if having the quintessentially Canadian given name 'Gordon' wasn't enough, he carried the diminutive forever associated with Gordie Howe. Erstwhile foreign affairs minister John Baird was then known as Rusty Baird, and I had styled myself rather pompously as Joan J. Tintor, always refusing to disclose what the 'J' stood for. Gordie decided that it stood for Juanita, and mischievously addressed me as such from time to time. (Today, both of us would be accused of anti-Latino stereotyping.)
The year 1985 saw two Ontario Progressive Conservative leadership conventions just 10 months apart: the first to replace Bill Davis, the second to replace Frank Miller, who had the misfortune to inherit a PC government in its fifth decade. The intramural tumult was especially pronounced among the perpetually excitable youth and campus Tories, resulting in many strained and broken friendships. (No doubt our shenanigans played a role in the Reform Party's decision to forego a youth wing.)
Leading up to the second 1985 convention, Gordie was serving on the PC youth executive for the eastern region of Ontario, which was entitled to send a handful of delegates to the convention (as it turned out, the party's last delegated convention). Gordie's executive was divided between supporters of Dennis Timbrell and those who favoured the eventual winner, Larry Grossman.
Gordie was supporting Timbrell, while one of his closest friends and fellow executive members was a key Grossman organizer. Though he hated doing it, team player Gordie Brown voted to make a fellow Timbrell supporter a delegate, over his own long-time friend. Timbrell lost the leadership. Gordie regained the friendship. Beer may have been involved.
The following year, Gordie ran for a seat on the national PC youth executive, losing to Alison Redford, the future (and now former) Premier of Alberta. Owing in part to the barely-cooled Ontario leadership battles, the races for the national executive were fervently contested. One of Gordie's campaign tactics was to put a fresh literature piece under the door of each delegate early on voting day. Unfortunately, Gordie overslept and this plan went unexecuted. Even less fortunately, the position Gordie sought was organization director, and his slogan was "Organize Your Day Around Gordie Brown." Well, maybe your afternoon.
But Gordie's easygoing, somewhat shy ways were concealing a strong character. Unlike many of his contemporaries, he brushed off the hurts and embarrassments of youth politics like a questionable body check, looking ahead to the next play and not back to the linesman. He continued to help run several successful family businesses, and became a local councillor in Gananoque. He was elected to Parliament with Stephen Harper's first class of MPs in 2004, and was re-elected four times.
Gordie's grown-up political career was free of serious controversy, though I recall that some years ago he and several other public figures fell prey to a Frank magazine phone prank. Even then, Gordie's sincere answers to Frank's un-frank questions were more endearing than embarrassing. They revealed him to be somewhat under the thumb of his wife, i.e. the opposite of the overbearing male stereotype that some ascribe to conservative men. It was an unnecessary cruelty that Gordie's death was relayed on CTV by former Frank staffer Glen McGregor.
Last fall, Gord Downie passed away from brain cancer, a year after a farewell concert tour of Canada. He was around Gordie Brown's age and, like Gordie, typified eastern Ontario: simple, honest and steadfast. Unlike Gordie, the Tragically Hip front man had the blessing of knowing how widely loved and appreciated he was before he passed. All Gordie Brown knew for sure, had he ever reason to worry otherwise, was that he possessed the love and appreciation of his family, friends and colleagues. I suspect that for Gordie Brown, that was more than enough. God bless him and his family.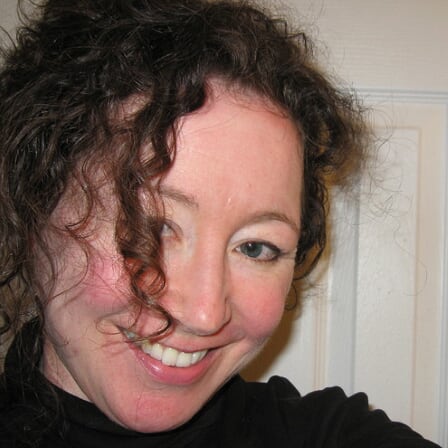 Joan Tintor is a writer and researcher. Her political experience includes having served as legislative assistant to Ontario transportation minister Al Palladini, and as a writer/researcher for the Ontario PC Caucus. She earned a degree in journalism from Ryerson Polytechnic University in 1994.