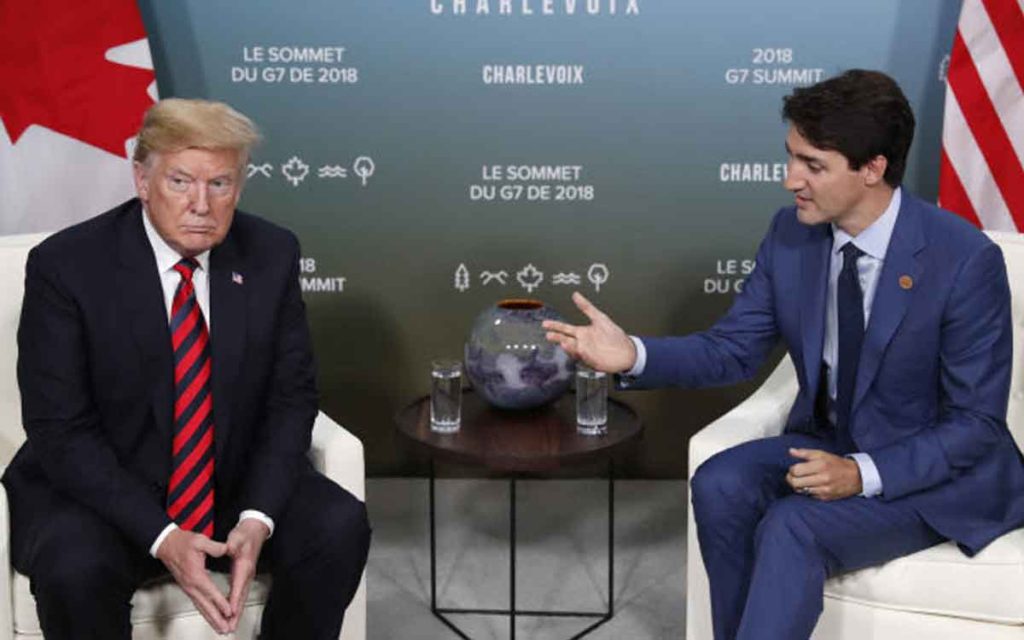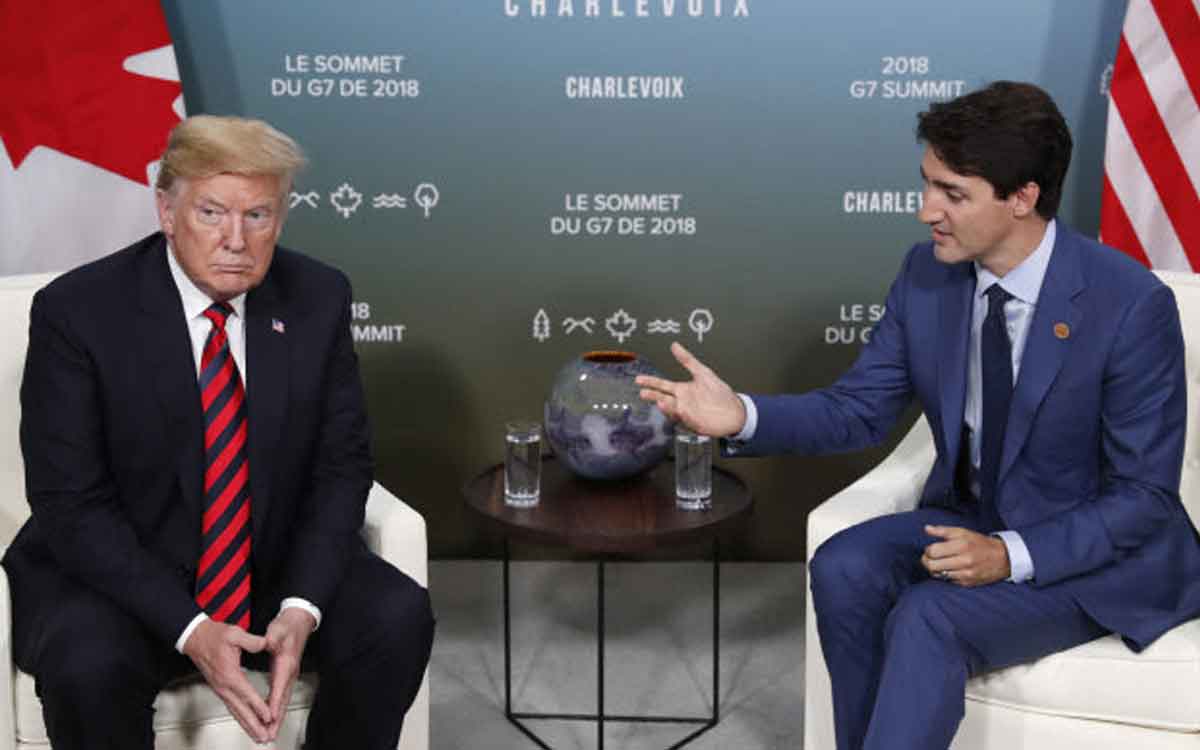 American President Donald Trump and Canadian Prime Minister Justin Trudeau.
You know what the funniest thing is about this whole SNC-Lavalin-possibly-illegal-pressure controversy? It might have been unintentionally triggered by Donald Trump.
Think back to late August of last year, when the United States and Mexico unexpectedly announced that they had reached a trade agreement. This left Canada out in the cold from the NAFTA renegotiation that had begun at Trump's insistence the year before. The Trudeau government had allowed the US and Mexico to negotiate separately, having been told that the two countries were working on 'bilateral' issues, and to accommodate the new Mexican government.
So, at the very end of the summer, Justin Trudeau's government was presented with a replacement for NAFTA, and told they had until September 30th to get in on the deal. The trade issue quickly became all consuming, as privy council clerk Michael Wernick explained when testifying before the Commons justice committee the week before last:
The priorities of the government and the Prime Minister in September were NAFTA, NAFTA, NAFTA and NAFTA. It was an all-consuming issue for the Prime Minister and his senior staff. Mr. Butts and Ms. Telford were completely consumed in NAFTA negotiations, which concluded successfully on September 30, and were not available for a lot of the normal business.
Mr. Butts and Ms. Telford, of course, were Justin Trudeau's principal secretary and chief of staff, respectively. Butts resigned two weeks ago, saying he did not want to be a distraction to the government. Unfortunately for him, the SNC-related distractions have continued despite his sacrifice, the largest being the testimonies of Wernick and former attorney general Jody Wilson-Raybould. Butts himself will be before the justice committee this Wednesday, where he will explain his 'truth' about the discussions among senior government staff, and Wilson-Raybould and her staff on SNC-Lavalin.
So summer was over and it was all NAFTA, all the time at the PMO. Then on September 4th, the director of public prosecutions told SNC-Lavalin that she has rejected their request for a deferred prosecution agreement on the fraud and corruption charges laid in 2015. Though this would not be public for another month, it was known inside the Trudeau government.
Having another file blow up was the last thing the Trudeau government needed. But it had to be handled. Two days later, the finance minister's chief of staff, Ben Chin (late of the Dalton McGuinty and Christy Clark provincial governments), reached out to Wilson-Raybould's chief of staff to see if anything could be done to help SNC-Lavalin out of their predicament. On September 17th, Wilson-Raybould met with Trudeau and Wernick, where the prime minister and top civil servant first tried to impress on her the economic and electoral significance of SNC. Despite her clear pushback, the lobbying continued.
Had the PMO not been so consumed with NAFTA negotiations – with Trump's regular threats to cancel NAFTA circling like sharks – they may have had the bandwidth to concoct and implement a more creative and effective escape for SNC-Lavalin, beyond the pressure that got them to where they are today. One of those solutions could have been to replace Wilson-Raybould with a more suggestible attorney general, as they ultimately did in January.
In fairness, that's hindsight. No doubt Stephen Harper wishes he had booted Mike Duffy from the Conservative caucus, at the first sign of Duffy's resistance to paying back his egregious (but ultimately not criminal) household expenses. But when you're wrestling alligators, it's easy to forget that your initial task was to drain the swamp.
It is tempting to blame Trump for the NAFTA panic that took the Liberals' eyes off the SNC-Lavalin ball. But if the Liberals are going to learn from this, they must look beyond their September of suffering. They must go back to when they first began thinking about amending the Criminal Code to accommodate SNC-Lavalin. The Criminal Code is under the jurisdiction of the justice minister and attorney general. Was Wilson-Raybould in agreement with the change (or at least reconciled to it)? Did she know the government expected that SNC-Lavalin would be able to get a deferred prosecution? Was there a contingency plan for the government to take over the case if the director of public prosecutions did not offer SNC a deferred prosecution? Was Wilson-Raybould willing to take that step?
Surely someone (or some ones) in the PMO, finance minister's office and attorney general's office must have been responsible for following up on the Criminal Code amendment, and make sure it got applied to the company it was written for, with minimal public fuss. Instead, there was four months of "consistent and sustained effort by many people within the government to seek to politically interfere in the exercise of prosecutorial discretion in my role as the Attorney General of Canada in an inappropriate effort to secure a deferred prosecution agreement with SNC-Lavalin," as Wilson-Raybould described it last week.
The time to lobby and get Jody Wilson-Raybould on board with a different punishment for SNC – a reasonable prospect, even today – was way before that, before the law was passed, before it was even drafted. It was the justice department's own law – the Criminal Code – that was being amended, for pity's sake. If that was happening and she was not amenable, quieter solutions should have been sought.
As I was writing this, word came that treasury board secretary Jane Philpott – one of the Trudeau regime's few competent female ministers – has resigned, citing the government's handling of SNC-Lavalin. She issued a statement that read in part: "Sadly, I have lost confidence in how the government has dealt with this matter and in how it has responded to the issues raised." I guess she didn't need to hear Gerry Butts' side of the story. Despite the House of Commons not sitting this week or next, it looks like another terrible week lies ahead for Team Trudeau.
Earlier today, the Liberals' sympathetic Canadian Press reporter, Joan Bryden, produced a story to the effect that the Liberals were planning to "shift the focus from the SNC-Lavalin affair to his preferred campaign battleground – climate change – with the release this week of the Liberal party's first election-year ads." Those better be some amazing ads.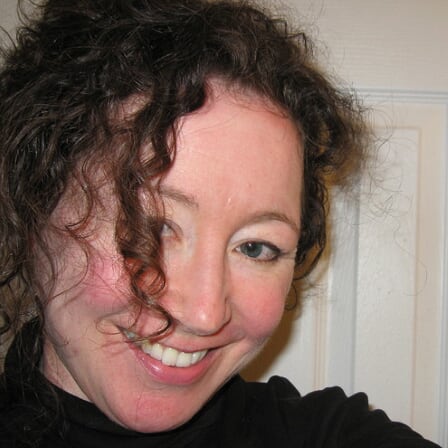 Joan Tintor is a writer and researcher. Her political experience includes having served as legislative assistant to Ontario transportation minister Al Palladini, and as a writer/researcher for the Ontario PC Caucus. She earned a degree in journalism from Ryerson Polytechnic University in 1994.