When it was revealed a week ago Monday that Donald Trump's economic adviser Larry Kudlow had suffered a mild heart attack, it was a startling but almost fitting coda to the drama and verbal fisticuffs that surrounded the G7 meeting in Quebec. Luckily, Kudlow was released from hospital two days later and is expected to be back at work soon.
National Post columnist Andrew Coyne, linking to a news item about Kudlow's heart attack, tweeted: "You come at the prime minister of Canada, you'd best not miss." Coyne was referring to Kudlow's appearance on American television the day before, in which Kudlow had attacked Trudeau for having "really kind of stabbed us in the back," adding that Trump "is not going to let a Canadian prime minister push him around."
Many found Coyne's tweet insensitive or offensive. I took it as a joke, if not very funny, but then many of my jokes aren't funny either. But it immediately made me think about how the 70-year-old Kudlow had a heart attack on a day that he had been at work, while Canada's 46-year-old Prime Minister had not been. After the mixed outcome of the G7 that ended on a Saturday, Justin Trudeau took Sunday and Monday off. The House of Commons did sit on Monday, which would have given Trudeau a good platform from which to boast about whatever he thinks he accomplished at the G7.
But Trudeau has made clear that nothing is more important to him than his time off with his family. Just weeks into office, he told a CBC reporter that "I need to be really ruthless about ensuring that I do have time with my family and time with Sophie and time to decompress, at the same time as I'm going full out."
Perhaps the most curious example of this ruthlessness was about a year ago, when Trudeau took a day off in the middle of a trip to Japan for the 2017 G7 meeting, to celebrate his wedding anniversary (the actual date of which was a few days later). His day off was the day immediately before the G7 began, which one would expect to be a crucial time for final preparations before Trudeau's second G7 meeting and first with Donald Trump in attendance. But off to a local inn Sophie and Justin went anyway.
Taking a day off on a weekday is a regular occurrence for Trudeau. In addition to the Monday after the recent G7, he took a personal day after returning from his memorable India tour-and-fashion-parade. He took another amid the Trans Mountain pipeline crisis in April.
And then there are Trudeau's vacations. In 2016 Justin Trudeau took ten vacations, though a few of them coincided with official international trips. The strictly personal ones included winter vacations in Whistler and Quebec City, Easter at Fogo Island in Newfoundland, and a surfing vacay in Tofino, B.C., where a shirtless Trudeau photo bombed a beach wedding.
The year ended with the Trudeau family's now-infamous Bahamas vacation on the private island of the Aga Khan. The ethics commissioner later ruled that by accepting the Aga Khan's hospitality, Trudeau had violated four sections of conflict of interest rules, a breach for which any cabinet minister surely would have been fired. Conservative demands that Trudeau reimburse taxpayers have been ignored.
After the wrath of Khan, Trudeau promised to vet all future vacations with the ethics commissioner. Given how long it took the office to examine the propriety of the Bahamas trip, this must put somewhat of a damper on Justin and Sophie's vacation planning. There have been fewer vacations since the banner year of 2016, with Trudeau preferring to spend more of his family time close to home. The Trudeau family spent last Christmas at the prime minister's summer retreat at Harrington Lake.
No doubt that was the impetus behind the thousands of dollars in upgrades Trudeau has had installed at Harrington Lake, as revealed by the CBC through an access-to-information request. These include $4,368 to hook up a sauna that Trudeau purchased himself. I guess if he paid for it himself then he has the right to take it with him when he goes, which may leave that part of the house looking like it once housed a marijuana grow op. There is also a new screened patio costing about $10,000; three patio umbrellas and stands for about $3,000; and a new jungle gym with swings for $7,500. There are also new boat racks ($8,500), and a golf cart ($5,000).
The summer retreat is apparently also a winter retreat, necessitating its snow removal contract nearly tripling from $17,000 to $45,000. "Snow removal" now includes grooming cross-country ski trails and clearing snow from the area around a new outdoor fire pit.
As others have observed, many Canadians working to provide for their families do not have Trudeau's repeatedly-invoked prerogative of limiting his work days and vacationing with his family when and where he wants. Many of these Canadians are on the road several days a week, visiting clients or work sites. They are spending two or three weeks a month away from their families on an oil and gas operation, or mining camp. Or they are Members of Parliament who don't see their families for four or five days in a row when in Ottawa or travelling with a committee. These people miss a lot of anniversaries and birthdays.
Some think Trudeau is setting an admirable example of "work-life balance," that he has also encouraged his cabinet to follow. But as with almost everything else in Trudeau's world view, it resides within a bubble created and sustained by citizens whose lack of choices make his possible. And no one asked Justin Trudeau to do this job. He applied for it, after stumbling through several other careers.
Justin Trudeau likes to align himself with "the middle class and those working hard to join it." The fact that he is not middle class is not his fault. The fact that he does not work very hard is. Perhaps Trudeau would argue that, had Larry Kudlow not been working so hard, he would not have had a heart attack. That's something Justin will never have to worry about.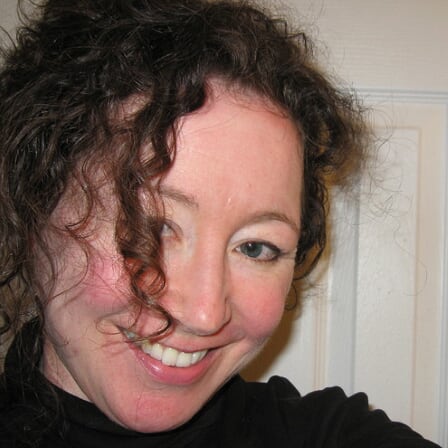 Joan Tintor is a writer and researcher. Her political experience includes having served as legislative assistant to Ontario transportation minister Al Palladini, and as a writer/researcher for the Ontario PC Caucus. She earned a degree in journalism from Ryerson Polytechnic University in 1994.