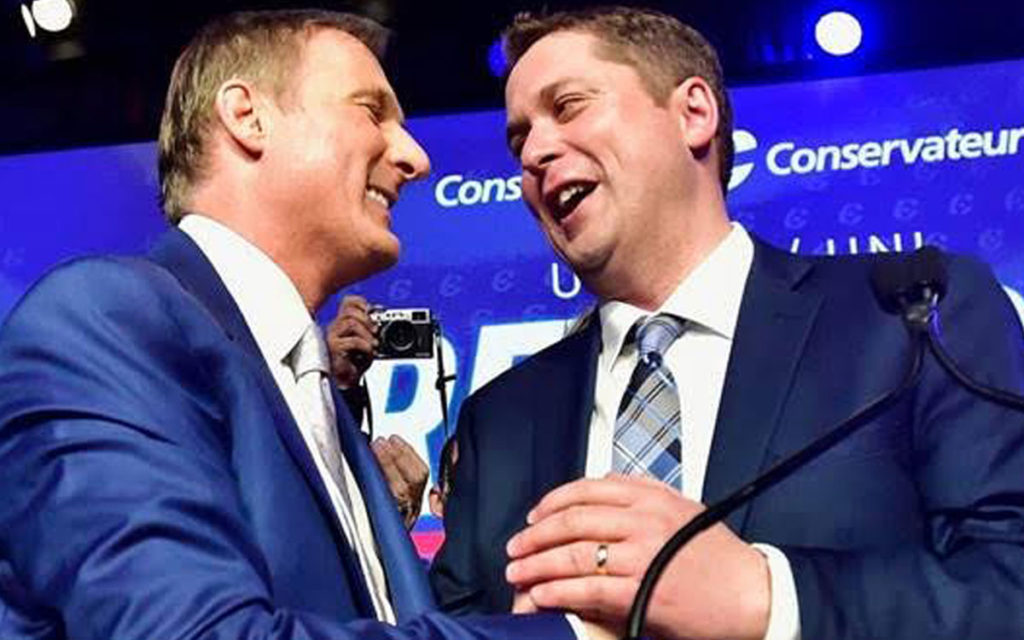 Photo: (FRANK GUNN / THE CANADIAN PRESS FILE PHOTO)
Mad Max got his sanity back.
Quebec Conservative MP and recent leadership runner-up Maxime Bernier has halted publication of his book Doing Politics Differently: My Vision for Canada, which was to be released in November. Bernier's decision came after a preview chapter of the book caused an uproar in the Conservative caucus. The chapter discussed Bernier's long-time opposition to Canada's supply management regime for dairy, eggs and poultry. In it, Bernier partly blamed his narrow loss in the leadership race on "fake Conservatives" in rural Quebec, who joined the party "only interested in blocking my candidacy and protecting their privileges."
While Conservative leader Andrew Scheer declined to comment on the book excerpt, it was discussed vigorously in Conservative caucus on Wednesday, and Bernier put a stop to the book soon after. On Twitter, Bernier wrote "This book and the ideas it contains are very important to me. But now is not the right time to publish it. After consideration, for the sake of maintaining harmony within our party, I have decided to postpone its publication indefinitely."
The Conservative memoir dust-up came at the same time that a similar imbroglio was happening in the Liberal camp. Quebec author and former Liberal candidate Jocelyn Coulon has published a book entitled Un Selfie avec Justin Trudeau (that's French for A Selfie with Justin Trudeau, which you probably figured out for yourself). The French-only book details Justin Trudeau's relationship with Stéphane Dion, former Liberal leader and Trudeau's first foreign affairs minister. (The Liberals call it global affairs. I don't.)
Coulon's book reveals that Dion and Trudeau had a frosty relationship, possibly starting with Trudeau's difficulty in becoming a Liberal candidate while Dion was leader. Trudeau and his acolytes like to brag that Trudeau had the guts to run in the Bloc-held riding of Papineau, conveniently forgetting that he originally had his sights set on the safely Liberal seat of Outremont. Safely Liberal, that is, until Stephane Dion became leader. Dion had other ideas for Outremont, namely his friend (and amanuensis, apparently), the very intellectual…Jocelyn Coulon.
Dion's insistence on running his pal Coulon in the 2007 Outremont by-election blew up in Dion's face: it resulted in the election of New Democrat MP Thomas Mulcair, a huge Quebec boost for then-NDP leader Jack Layton. It also dealt a second, delayed swipe to Trudeau: when Mulcair went on to become NDP leader, he made little secret of his disdain for Trudeau's intellect. Mulcair was right, of course, but then who wasn't?
Telling inside tales on a politician you used to work for or with – especially while he or she is still in office – is, to put it bluntly, despicable. Or at least it used to be. If you've worked with someone who is trying to get elected, or to deliver what he promised while dealing with every unanticipated problem that comes his way, then the least you can do after you've left his orbit is keep your opinions to yourself until he's safely retired, resigned in disgrace, or dead. As Ontario Conservative MP (and another recent leadership candidate) Erin O'Toole observed on the Bernier bust-up: "Usually, memoirs are done at the end of a political career." How delightfully old school. But then, O'Toole was in the military, one of the few places that retains such old-school notions as discretion and honour.
Of course, we've seen these tell-alls in the United States too, most recently with James Comey's book A Higher Loyalty: Truth, Lies and Leadership (I hope the book reveals which one of those four things he chose – just kidding!). Former president George W. Bush endured at least two of them. His speechwriter David Frum released The Right Man: An Inside Account of the Bush White House two years into Bush's first term. His first treasury secretary, Paul O'Neill, cooperated with journalist Ron Suskind to produce The Price of Loyalty: George W. Bush, the White House and the Education of Paul O'Neill in 2004.
The catch-22 with insider memoirs is that they aren't nearly as newsworthy or lucrative after the poor sonofagun you worked for is out of office. Contemporaneous memoirs are like throwing a grenade into the lunchroom of your old office. Tell-alls that come after the fact are like driving by slowly with your headlights off. And in the age of quarter-life crises and social media, everyone, even the lowliest intern or assistant, has a career path and personal brand to consider. So, despite Max Bernier having come to his senses, we can expect to see more of these.
Granted, it is difficult for most to feel sympathy for politicians expecting not to be bad-mouthed by former colleagues while still in harness. And many would argue that some politicians don't deserve the discretion their former employees and colleagues would typically owe them. O'Neill was fired by Bush, though the administration asked O'Neill to say he resigned. O'Neill refused, telling his executioner Dick Cheney, "I'm too old to begin telling lies now."
Comey was fired by Trump, and views himself as a straight-shooting lawman, not a political actor who owed any loyalty to any administration (stop laughing). And Trump has certainly let loose many nasty tweets about Comey, even if their core accusations of lying and leaking are true. Frum could argue he was first and always a journalist, not a political partisan who owed any loyalty to the Republican Party or its presidents
In the Conservatives' case, it has become apparent that Andrew Scheer is less than keen on seeing some of his erstwhile leadership competitors in the caucus room after the next election. It used to be that running for a party's leadership was a pretty reliable insurance policy for cabinet membership in a future government. Not with the deceptively amiable Scheer, who has left some leadership candidates out of his shadow cabinet, and permitted open nominations in Conservative-held ridings.
Rumour had it that Scheer wanted even Bernier out as a candidate, but it turned out that the dairy farmers in Max's riding aren't as moo-tivated to stop Max as they were a year ago. Scheer has been more successful at nudging out Saskatchewan MP Brad Trost, whose socially conservative voters helped ensure Scheer's leadership victory, and Ontario MP Kellie Leitch. Trost failed to win the nomination in his own riding. Leitch has announced she will not run in next year's election, but the nomination in her riding (where I live) was won by a local (and male) mayor, not the female doctor Scheer preferred.
Max Bernier shelving his memoir may be more deference than Andrew Scheer deserves, but it is a glimmer of hope in a world where loyalty is becoming as rare as bottled milk.
Joan Tintor is a writer and researcher living in Wasaga Beach. Her political experience includes having served as legislative assistant to an Ontario transportation minister, and as a writer/researcher. She earned a degree in journalism from Ryerson Polytechnic University in 1994.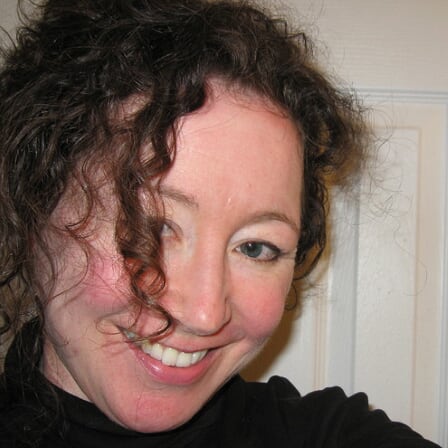 Joan Tintor is a writer and researcher. Her political experience includes having served as legislative assistant to Ontario transportation minister Al Palladini, and as a writer/researcher for the Ontario PC Caucus. She earned a degree in journalism from Ryerson Polytechnic University in 1994.