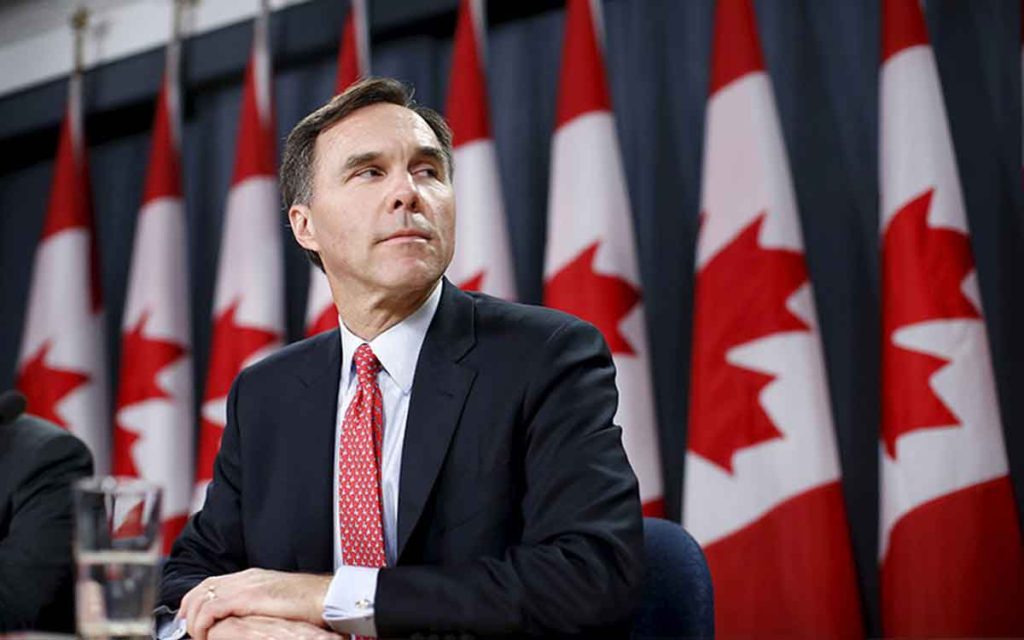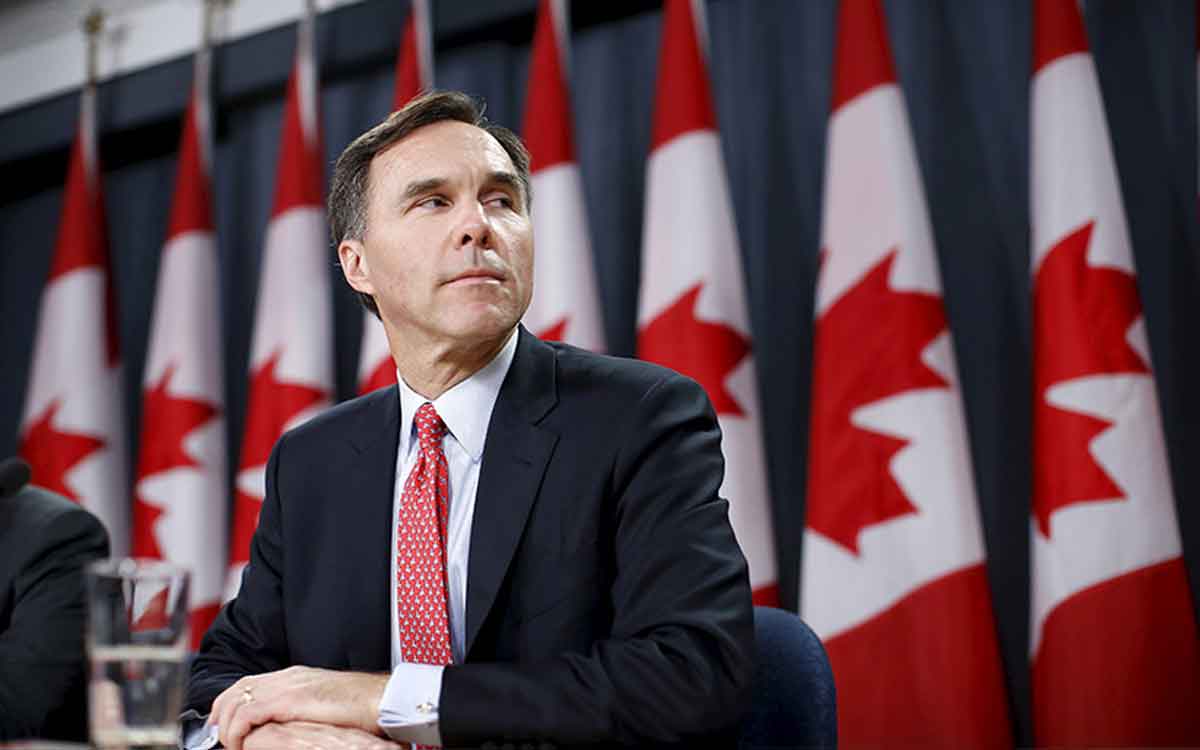 Canadian Finance Minister Bill Morneau will deliver his election-style budget today. 
Today, the Liberal government will unveil their last budget before the fall election. Finance minster Bill Morneau is expected to cram his election budget with voter-enticing goodies such as free prescription drugs and incentives for first-time home buyers. One hopes that someone has reminded Morneau that pushing young people to buy homes they can't afford at the top of the market is an excellent recipe for a US-style housing crash.
But, good news: the 2018-19 deficit is going to be only $16 billion or so – from a government that ran on small, short-term deficits of under $10 billion a year. According to the finance ministry, the Liberals will add $133 billion to Canada's debt between 2016 and 2023, despite campaigning on a promise of no more than $25 billion.
Given the magnitude of the Liberals' overspending, even a change in government will do little to reduce that $133 billion figure. It will probably take four years to reduce a $16-billion deficit to balance, and it won't do it by itself.
If Conservative leader Andrew Scheer is blessed to form a government this year or after, he will inherit a mess, as Ontario premier Doug Ford did. Then Scheer will get to live through years of being pilloried as a heartless child-hater and granny-killer, as he attempts to get the deficit under control. It kind of makes you question the point of even running as a conservative in Canada.
But if conservatives have an enduring reputation as business-friendly slashers, Liberals have their own decades-long reputation as promise breakers, poor fiscal and economic managers, and just plain liars. Despite Justin Trudeau's attempts to create a new, non-crooked, open-and-transparent Liberal government, old Liberal habits just keep coming back like dandelions in April. Some of the Trudeau government's dandelions:
Québec, first among equals (and equalization): Before entering politics, Justin Trudeau told an interviewer that his father taught him that "Québeckers are better than the rest of Canada because we're Québeckers, or whatever." I doubt that philosopher-king Pierre Trudeau would have put forward such a circular argument, but Justin probably realized in the moment that it would be better to not list the reasons père Pierre thought Québeckers were superior.
As prime minister, Justin Trudeau has not wasted his breath on arguments he is ill-equipped to make, but has demonstrated Québec's importance through his government's actions, such as changing environmental regulations that led to TransCanada Pipelines cancelling the Energy East pipeline. Just last December, Trudeau told CTV that "there is no support for a pipeline through Québec." The government's (possibly illegal) desperation to protect Québec-based SNC-Lavalin's 9,000 Canadian jobs, while being indifferent to the loss of more than 100,000 jobs in the oil patch, speaks for itself. As for equalization, buried in last year's federal budget was an extension of the current system for another five years. As Calgary Herald columnist Don Braid explained it last June:
Alberta is crawling out of a devastating recession that at one point slashed $6.9 billion from provincial revenue. But Alberta gets no equalization payment because of our relatively high "fiscal capacity." Quebec, which is doing quite well these days, receives $11.8 billion.
Just plain lying (or at least fibbing): "If minister Brison had not resigned, minister Wilson-Raybould would still be minister of justice today." This was former principal secretary Gerald Butts' emphatic statement to the Commons justice committee on March 6th. it is also one of the government's most frequently-repeated defences against Wilson-Raybould's charges of inappropriate pressure to grant a deferred prosecution to SNC-Lavalin.
In his testimony, Butts also explained his thinking on the cabinet shuffle that would be precipitated by treasury board chair Scott Brison's departure: "This left us two large challenges that could not be solved with one person. We needed a Nova Scotia minister and a treasury board chair with ministerial experience." Two months and two cabinet shuffles later, after Brison's successor Jane Philpott resigned, the new treasury board chair is Vancouver MP Joyce Murray. Murray's only ministerial experience is at the provincial level.
The other problem created by Brison's departure was deciding which Nova Scotia MP would be elevated to cabinet. Butts was concerned that if the new minister was a Liberal MP first elected in 2015, two more senior Nova Scotia MPs in weak ridings would decide to retire. But in the January shuffle, Trudeau elevated a rookie Nova Scotia MP anyway: Bernadette Jordan was named to the new post of rural economic development. None of this, of course, explained why Wilson-Raybould had to be shuffled.
Incompetence/promise breaking: Though this may be an unorthodox opinion, the SNC-Lavalin controversy is as much a case of mismanagement as of corruption and/or influence peddling. SNC-Lavalin had been openly lobbying to change the criminal code to allow negotiated settlements of foreign corruption charges. The Trudeau government made the change in last year's budget. Had the issue been competently managed within Trudeau's office, cabinet, and the civil service, SNC-Lavalin would be on its way to its settlement, and Jody Wilson-Raybould, Jane Philpott, Gerry Butts and former clerk of the privy council Michael Wernick would still have their jobs.
Another mismanaged file is the Liberals' infrastructure program, a key 2015 campaign promise. The government's first budget promised $188 billion in infrastructure spending over the next 12 years, with provinces and municipalities required to contribute. The Parliamentary Budget Office reported last week that in the first two years of the program, municipalities contributed as expected, but provincial governments scaled back their own infrastructure spending. The report estimates that at the same time the federal government was contributing $5.9 billion, provincial infrastructure spending was $3.8 billion lower than it would have been, which cost 7,550 to 8,100 jobs.
But you don't need to wait for PBO reports to tell you how badly Justin Trudeau's government has failed on its "deliverology" (the buzzword from their first cabinet retreat). The government's online mandate letter tracker shows that as of January 31st, just 137 of 431 of its promises had been completed. If you can believe them, that is.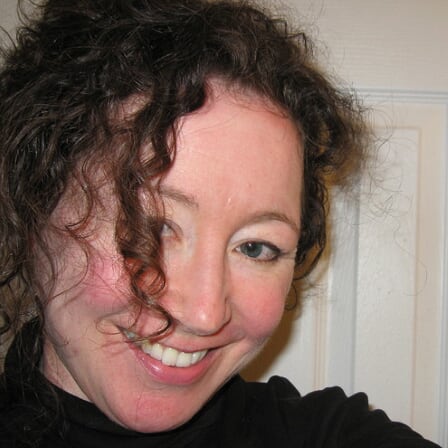 Joan Tintor is a writer and researcher. Her political experience includes having served as legislative assistant to Ontario transportation minister Al Palladini, and as a writer/researcher for the Ontario PC Caucus. She earned a degree in journalism from Ryerson Polytechnic University in 1994.