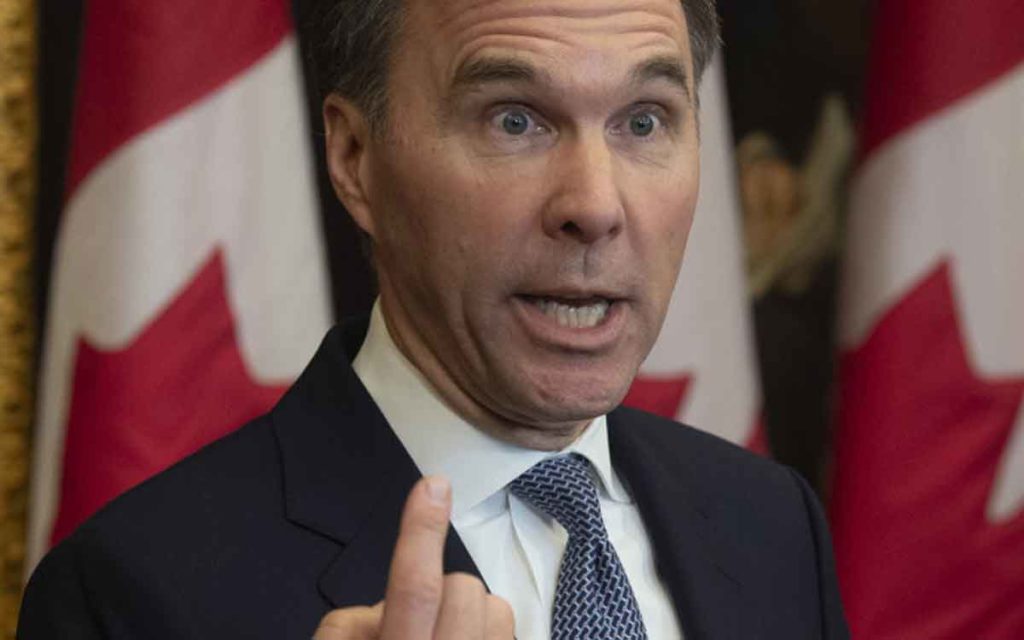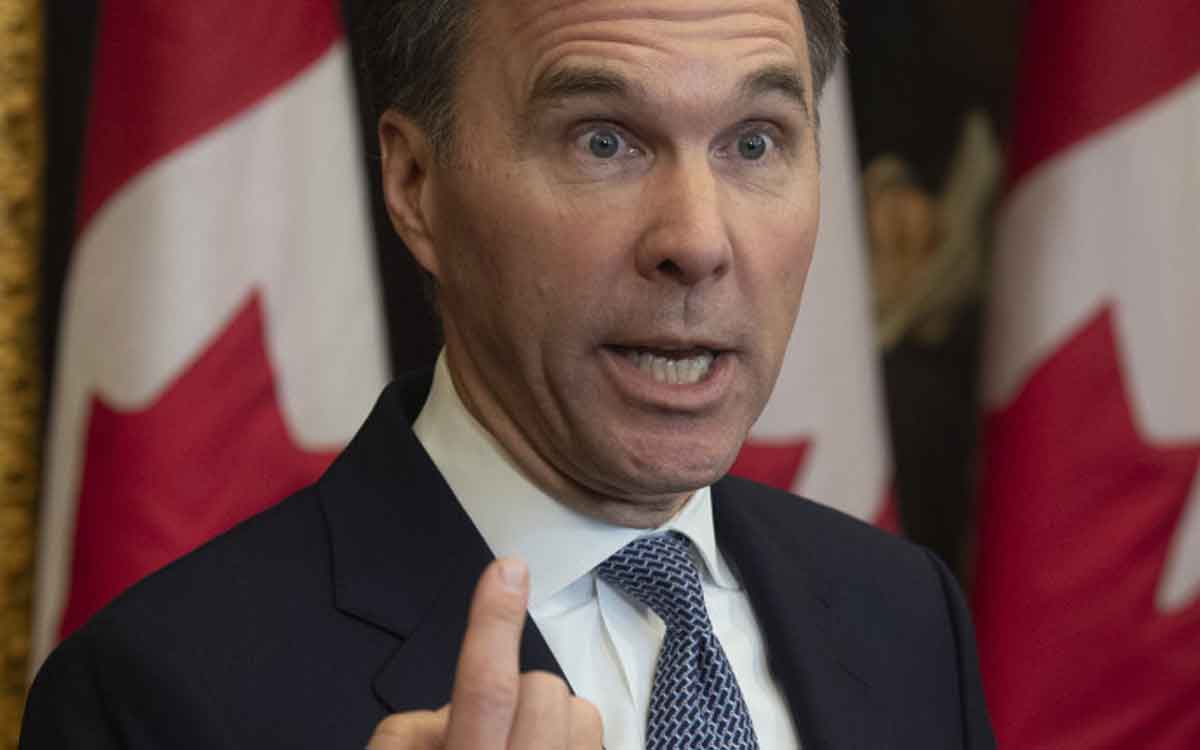 Federal Minister of Finance Bill Morneau provided a fiscal update, Monday. Photo: Adrian Wyld/CP
You probably missed it in the pre-holiday hubbub. And if you check the news on the weekend you will probably still miss it. Because Justin Trudeau's first broken promise since the October election disappeared from the news in 48 hours.
On Monday, finance minister Bill Morneau released the government's fall economic and fiscal update, after MPs were safely in their home ridings for the holidays. It was immediately clear why: the headline was that the 2019/20 fiscal year will end with the government in the red by $26.6 billion, up from the $19.8 billion projected in Morneau's budget way back in … March. Not a great topic for question period, and certainly an unhelpful distraction from the Conservatives' ongoing Andrew Scheer drama.
If Liberal budgets were Christmas presents, they would belong on the Island of Misfit Toys along with Charlie-in-the-Box and the doll that cries jam tears (more appetizing than red ink, at least). In fairness to our government-subsidized news outlets, you really can't blame them for dropping Canadian deficits in favour of US impeachment coverage. Because Liberals missing their budget targets is not really news anymore, is it?
We all remember Justin Trudeau's 2015 campaign promise to run itty-bitty, under-$10-billion annual deficits before getting back to balance in 2019: "I am looking straight at Canadians and being honest the way I always have. We've said we are committed to balanced budgets and we are. We will balance that budget in 2019."
It was a promise that was only believable, ironically, because of the Conservative government's fiscal record: from a $55.6-billion deficit in 2009/10, to a $1.9-billion surplus in 2014/15.
Unfortunately the late Jim Flaherty isn't around to do it, so I really hope Stephen Harper writes a book about how he managed to lead one of the few governments that successfully implemented Keynesian stimulus policies and then got back to a balanced budget, especially since Harper's graduate thesis was apparently about how such a feat is nearly impossible.
Trudeau's Liberals busted their tiny-deficit promise in their first budget, and have been spending like recessions are Sasquatch ever since. As a senior Liberal staffer told John Ivison for the book Trudeau: the Education of a Prime Minister: "They like spending. They just like it. the economy was so good in 2017, we could have balanced within three years if we had shown a bit of discipline – and still have done meaningful stuff. But a different choice was made."
That choice has loaded around $80 billion in new debt onto Canada's books. But after the first couple of Liberal budgets, Morneau had to come up with a new spin to convince investors and voters that the Liberals are good managers: the debt-to-GDP ratio, which – thanks to economic growth – was going down slightly despite the Liberals' free spending.
Sure, the 2015 promise of a debt-to-GDP ratio of 27% went the way of the deficit promise, but the ratio was still going down! Well, not lately. Monday's fiscal update showed that the ratio is up from 2018/19, and will remain at 31.0% for two years before going back down. This assumes continuing economic growth of 1.8% in 2021 and 2022, and the Liberals meeting their deficit targets.
One Canadian who was paying attention on Monday is Parliamentary Budget Officer Yves Giroux. Yesterday he released his review of Morneau's update. Giroux rapped Morneau's knuckles for not giving details of the $1.5 billion in annual "savings" he is expecting for the next five years. Well, even conservative governments don't like to talk about those. "Savings" are something that are best revealed after they are booked, not before. Giroux also noted that Morneau was relying on September economic numbers for his forecasts, when more recent forecasts have been less rosy. So the projected deficits could be even higher.
As Trudeau's re-election and the scanty coverage of Morneau's blink-and-you'll-miss-it update suggest, maybe Canadians don't care that much about deficits, debt, or debt-to-GDP ratios. But they are probably expecting to remain employed, and the Liberals to deliver on at least some of the election goodies they promised. Morneau's update – which did not budget for any of the Liberals' campaign promises other than lowering the basic personal tax exemption – may be bad news on that score, too. As the Globe and Mail's Campbell Clark noted:
[Morneau] is supposed to have another task now: to keep some leeway to increase spending if there is a recession. Prime Minister Justin Trudeau put that in the Finance Minister's mandate letter, tasking Mr. Morneau to "preserve fiscal firepower in the event that we need to respond to an economic downturn." And if you want real "firepower" for a recession, it requires many billions.
Monday's numbers tell us there isn't much leeway. Deficit projections climbed higher because low interest rates led to shortfalls in public pensions. That's not something the Liberal government did, but it still shows up in the figures. The Liberals might be able to deliver on election promises, or leave a lot of room for spending "firepower," but they cannot do both – not unless they ditch the promise to keep the debt-to-GDP ratio from growing.
Mr. Morneau insisted that he can do all three things. That would be some trick.
Yes, it would. When it comes to budgets, even the Liberals would acknowledge – albeit only privately – that they have been more lucky than smart. But as Harvey Keitel's character said in Thelma & Louise: "Brains'll only get you so far, and luck always runs out."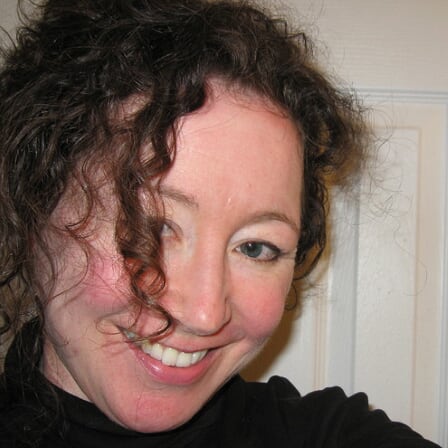 Joan Tintor is a writer and researcher. Her political experience includes having served as legislative assistant to Ontario transportation minister Al Palladini, and as a writer/researcher for the Ontario PC Caucus. She earned a degree in journalism from Ryerson Polytechnic University in 1994.