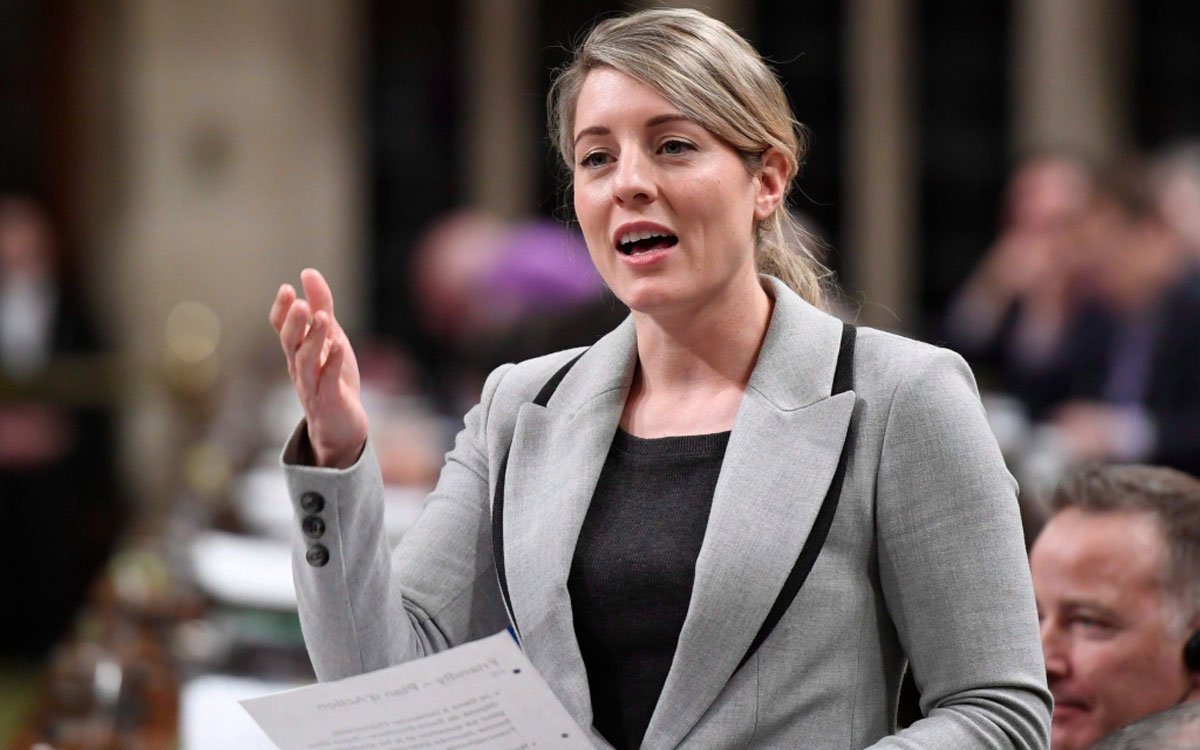 Minister of Canadian Heritage Melanie Joly will oversee consultations on a national-anti racism strategy
Remember the early 90s? Among the top TV shows were Roseanne, Murphy Brown, and anti-racism riots in Los Angeles and Toronto.
A quarter-century later, Roseanne is back with boffo ratings. A rebooted Murphy Brown is also on its way, in which Murphy's adult son will no doubt prove that Dan Quayle was wrong about single motherhood (social science data be damned). Anger about racism is back too, though one hopes without the riots.
The Los Angeles riots in the spring of 1992 were a reaction to the acquittal of four police officers who were videotaped beating black motorist Rodney King. The riots resulted in more than 50 deaths and 2,000 injuries. Rioting and looting destroyed or damaged over 1,000 buildings, costing an estimated $1 billion in damages. Two of the officers were later convicted in federal court of violating King's constitutional rights. King was awarded $3.8 million in compensation from the city.
Meanwhile in Toronto, a peaceful protest in support of Rodney King was being planned. Two days before the planned march, Toronto police shot and killed a knife-wielding black man. On May 4th, a crowd of 1,000 marched from the U.S. consulate to the intersection of Yonge and Bloor, where it staged a sit-in. Then the violence began. As the Toronto Star recalled last year:
The downtown core was overtaken by a "seething sea of humanity," reporters said, "smashing store windows, punching passersby and helping themselves to everything from tuxedos to pastries."
While all races were represented, the majority were white youths and skinheads with covered faces, according to observers, who also noted that some black people tried to "stop the madness."
There were dozens injured, among them 37 police officers and three police horses. Restraint on the part of the police prevented worse bloodshed, but more than 100 stores were damaged.
While the U.S. had a history of race riots and violent protests going back to the 1960s, the Yonge Street riots were a shock to Canadians. The Ontario government of the day, then headed by then-New Democrat Bob Rae, immediately appointed former NDP leader Stephen Lewis as a race relations adviser. Rae asked Lewis to consult and produce a report in just 30 days. Though Lewis did meet with a lot of groups and individuals across the province, his short timeline effectively short-circuited what could have been a lengthy roadshow of public meetings and loud airings of grievances.
What was Los Angeles' response to the officers' initial acquittal and the subsequent riots? It acquitted O.J. Simpson of two murders.
A quarter-century later, racism in Canada is apparently as bad as it ever was, if not worse. In 2016, Kathleen Wynne's government rebooted Ontario's Anti-Racism Directorate. Last year it passed the Anti-Racism Act, 2017. Among other things, this law allows the government to collect, use and manage information "including personal information, to identify and monitor systemic racism and racial disparities for the purpose of eliminating systemic racism and advancing racial equity."
Last month, the Trudeau government announced that it would stage cross-Canada consultations on racism, under the direction of heritage minister Mélanie Joly. The format of the consultations has yet to be released. The Globe and Mail noted that:
"Similar consultations have proven controversial in Quebec, where the government scrapped planned consultations on "systemic racism" last year over an outcry among media commentators and talk-show hosts. Instead, the Quebec government rebranded the mandate of the exercise to "valuing diversity and fighting against discrimination."
By going ahead with these consultations, the Trudeau regime shows that it has not been deterred in the least by the controversy surrounding Liberal MP Iqra Khalid's anti-Islamophobia resolution, M-103. The backlash to the resolution included concerns that people would be punished for criticizing Islam or other faiths. Joly's jolly racism roadshow may also be a useful election-year distraction from the economy, carbon taxes, pipelines, the flailing inquiry into missing and murdered aboriginal women, and other poorly-handled files.
Of course, the Trudeau Liberals could have gone the Rae-Lewis route, held some quiet meetings, consulted the many reports that have already been done, and come up with a set of recommendations (probably the very same set they will come up with at the end of this exercise). But that would forego too many opportunities for stroking friendly stakeholders, showboating,  and trolling the opposition and unfriendly media outlets. The Conservatives have smartly avoided taking the bait so far, saying that the consultations should be done in a way that "unites" Canadians.
Long-time observers of federal politics, however, are free to be more direct. The Globe's John Ibbitson warns: "if the Grits really do want to get back in the voters' good graces, they need to stop lecturing so much. We're not as bad as they say we are, and they're not as enlightened as they think they are. This new consultation on systemic racism should keep a low profile."
But there are things even worse for a government than finger-pointing and name-calling at a public consultation. There is the problem of specific actions to be taken (which would not come until after the election, naturally). Feel-good public hearings and collecting race data are one thing. Implementing race-based government policies is quite another. Bob Rae found this out when he followed up on one of Stephen Lewis' recommendations from his 1992 report: speedy implementation of so-called employment equity.
In 1995, PC leader Mike Harris warned voters that, for the government to realize the goals of its Act to Provide Employment Equity for Aboriginal People, People with Disabilities, Members of Racial Minorities and Women, hiring and job quotas would be necessary. This did not sit well with an electorate that stubbornly refused to acknowledge its own bigotry and cheerfully accept the government's remedies for it. Kathleen Wynne and Justin Trudeau seem to be hoping that, 25 years later, today's electorate will.
Joan Tintor is a writer and researcher living in Wasaga Beach. Her political experience includes having served as legislative assistant to an Ontario transportation minister, and as a writer/researcher. She earned a degree in journalism from Ryerson Polytechnic University in 1994.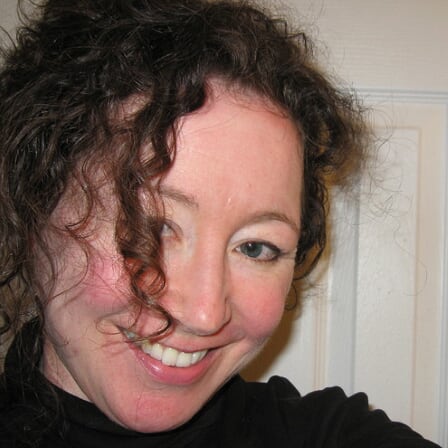 Joan Tintor is a writer and researcher. Her political experience includes having served as legislative assistant to Ontario transportation minister Al Palladini, and as a writer/researcher for the Ontario PC Caucus. She earned a degree in journalism from Ryerson Polytechnic University in 1994.