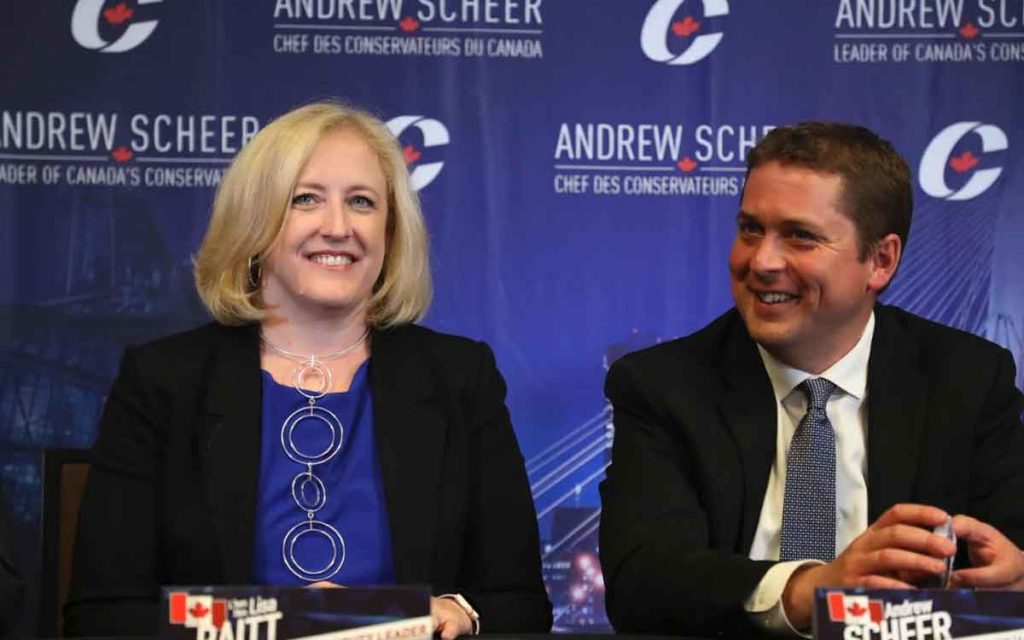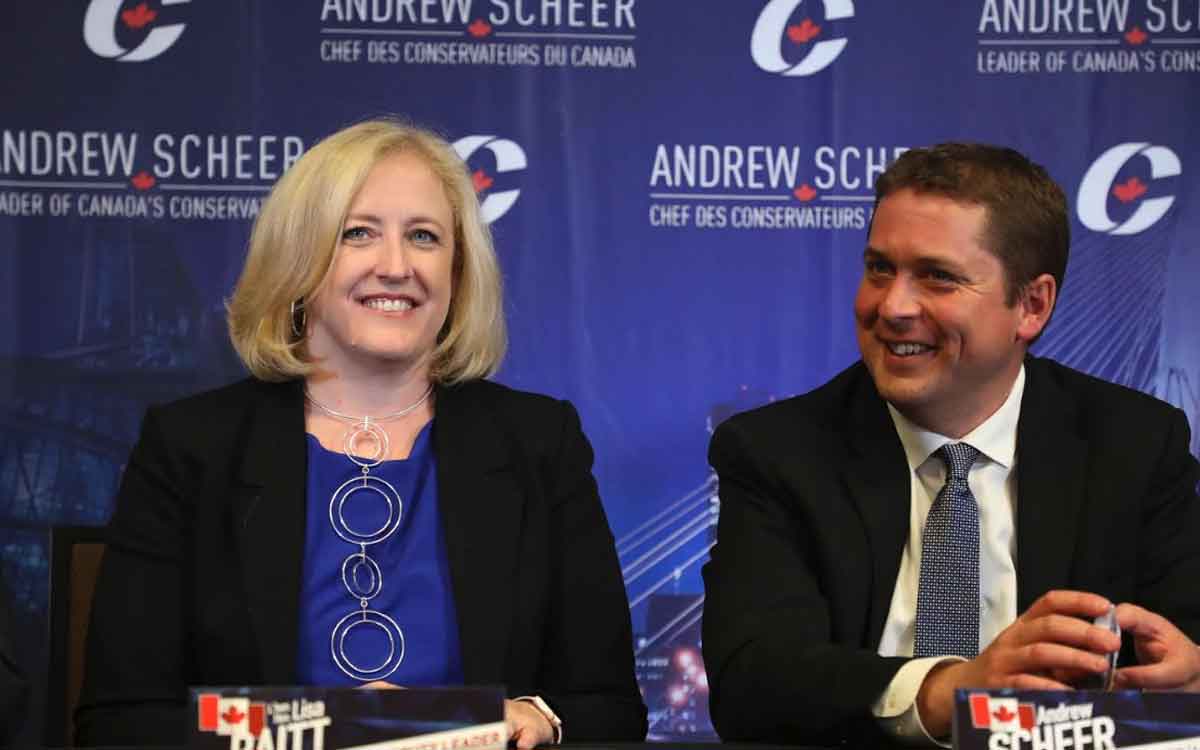 Lisa Raitt with former Conservative leader Andrew Scheer. 
Sometimes when I am still struggling for a column topic of a Monday afternoon, I turn on the TV and radio news channels, hoping something will present itself. Usually it does not, and I return to my computer in defeat yet again. Yesterday was an exception.
I happened upon Lisa Raitt – former Conservative MP, co-chair of the Conservative Party's leadership committee, and Bell Media contributor since the election – on Evan Solomon's radio show. After some call-ins about how the Conservative party handled various issues in the past, Raitt offered a non-answer to Solomon's opinion on one of the potential leadership candidates.
This cannot continue.
As co-chair of the leadership process, Raitt cannot air her unvarnished opinion on candidates, potential candidates, their record in public life, their success (or lack thereof) in campaigning or signing up candidates, their endorsements, or their policy ideas. There are probably more items for that list, but you get the idea.
Nor should she be airing her opinions about why the party failed to form government, and what it needs to do to win next time. In the context of a leadership race, comparisons will be made to positions and backgrounds of the leadership candidates, and conclusions about Raitt's sympathies will be inferred. Complaints and attacks from unnamed sources will follow: a continuation of the backbiting that Scheer's resignation was supposed to end.
Yet Raitt's views on the party and its prospects (to which the leadership campaign is now central) are the nut of what Bell Media hired her for. Sure, some of her views on the Liberal, NDP, Bloc and Green parties might be of interest, but come on.
Not talking honestly and fully about the party and leadership race will render Raitt all but useless to Bell Media. But talking about them will make her position at the lead of a neutral leadership process untenable. She will have to pick one, or one may be picked for her in a way that is detrimental to her or the party. She should take a page from Scheer, and resign quickly from one of these duties.
Her tenure as leadership organizer has not begun well. Last Friday she announced that potential leadership candidates are "going to have to make up their mind in the next 10 days… If you're on the fence and you're thinking about running but you're not sure, your time is now definitive for you."  But no rules or deadlines have been released by the committee yet. For Raitt to publicly advise such an arbitrary timeline was unseemly. The "10 days" quip was a political pundit's line, not a neutral leadership organizer's line.
The decision to announce the leadership vote in Toronto on Pride Weekend (now merely the crescendo of Pride Month) suggests that it may not be entirely Andrew Scheer's fault that Lisa Raitt is no longer a Member of Parliament. Setting the party's leadership result against the backdrop of Canada's largest LGBT event attaches the party and leadership candidates to issues that are sensitive to many of its supporters, and are red meat for an already hostile media.  And the benefit to some candidates over others can be easily deduced. Potential candidate Michelle Rempel Garner immediately tweeted her endorsement of the date and location, with multi-coloured hearts and wink emojis.
What's worse, Toronto's Pride committee has generated its own divisions in recent years, most notably with supporters of Israel and the police, voters who are usually sympathetic to Conservatives. Toronto's Pride committee barred uniformed police officers from participating in last year's parade; they have not been able to participate since 2016. Even Conservative consultants who publicly criticized Andrew Scheer on LGBT issues might agree that putting the party's next leader in the middle of that jackpot – on his or her first day – is less than optimal issues management.
Despite these missteps, Lisa Raitt is smart enough to know that the best way to deal with political problems is in advance. She cannot be a neutral leadership organizer and a political commentator at the same time, without hurting the party and/or herself. It's time to pick one, before she starts generating the kind of stories that cost Andrew Scheer his job.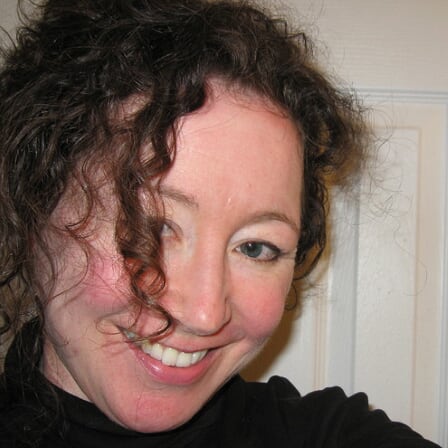 Joan Tintor is a writer and researcher. Her political experience includes having served as legislative assistant to Ontario transportation minister Al Palladini, and as a writer/researcher for the Ontario PC Caucus. She earned a degree in journalism from Ryerson Polytechnic University in 1994.