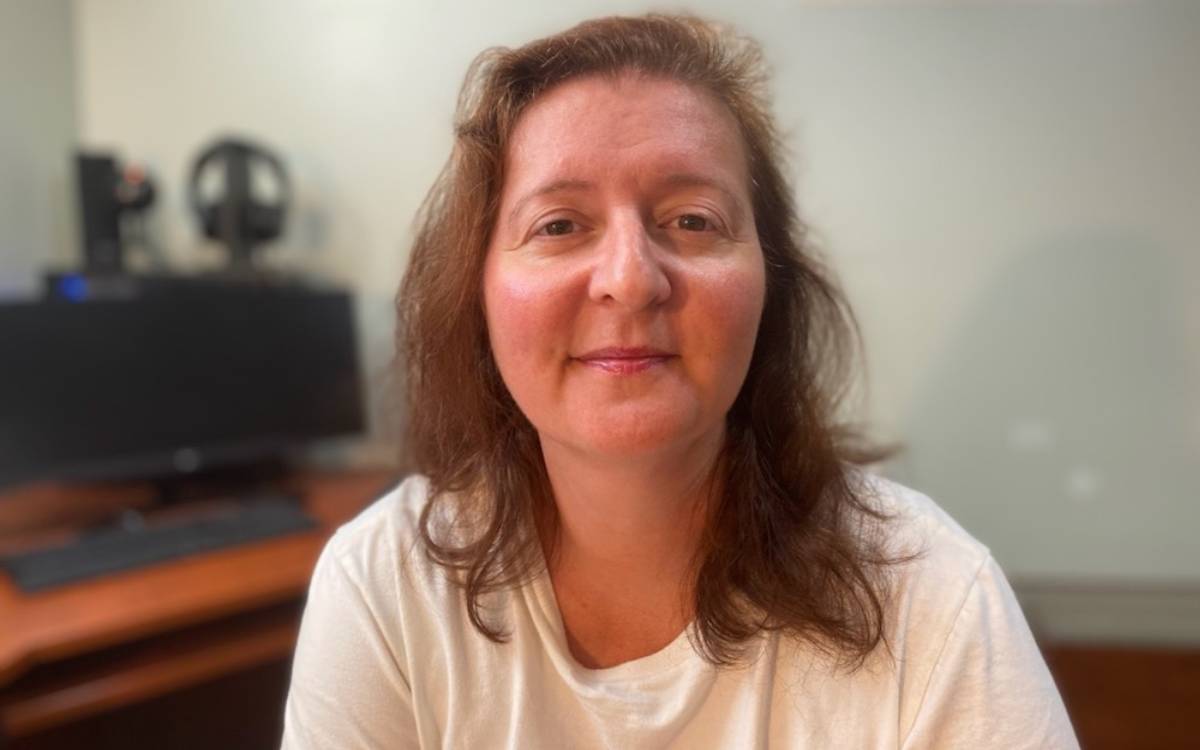 Niagara Falls resident Wendy Long. Long is the founder of Afghan Canadian Interpreters, a group dedicated to helping rescue and resettle Afghan translators who helped Canadian Forces overseas from 2001 to 2014. Supplied photo. 
A lot can change in two months. Wendy Long of Niagara Falls has lived out those words since August. 
In August, Long – as described in a previous interview with the Niagara Independent – was working tirelessly to try to save Afghan interpreters who worked alongside Canadian forces in Afghanistan. She was trying to persuade the federal government and the country at-large to make the issue a top priority and help with the safe evacuation of these individuals who were promised a better life in Canada for their service.
Since then, Kabul, the largest city in Afghanistan, fell to the Taliban, allowing the group to regain control of the country and making it incredibly unsafe for those who worked with the Canadian forces. The race was on to evacuate as many people as possible, and with that came the first, and maybe one of the most prominent issues of the 2021 federal election. 
The whole world was focused on Afghan interpreters, including Canadian voters. "It was certainly legitimate to become a campaign issue. It was certainly a major issue that was taking place at the time, and I think they were well aware it was going to be a campaign issue," said Long. However, from Long's point of view, her goal was not to get people talking, but to see results. And as she explained, the election hampered some of their progress. "A lot of the ministerial focus that should have been on Afghanistan was focused elsewhere and on trying to get re-elected. It affected the speed of the operation and the ability to access the ministers on any kind of policy decision." 
Yet unsurprisingly, in many ways, not enough has changed. Primarily, the speed at which things are being done is still taking too long. Second, those interpreters who came in the first wave of immigrants have yet to receive support. Even a month after the federal government set up an email address that was supposed to allow them to register to receive information, no correspondence has been sent, which is a topic of passion for Long. "They have been left hanging. And meanwhile, a lot of their family members have been kicked out of their homes and lost all their possessions and are in hiding. It's a very, very worrisome situation… [the Afghan interpreters] had been promised a process a long, long time ago and still do not have a process."
In terms of her personal workload, Long is continuing to work harder than ever. Now in addition to helping those in Afghanistan, she is also spending time helping those who have made it to Canada, as well as the countless scattered across the globe.
"A lot of them are here in Canada, and they have a lot of questions, concerns, and [I'm] dealing with those questions and concerns and excitement as well. [I'm] guiding them to where would be a good viable solution for them to go in Canada, and working with the Immigration, Refugees and Citizenship Canada (IRCC), settlement services, and other resettlement services across Canada."
In the near future, Long is hoping to plan a bus trip to the Niagara Region for those who are in Canada and close to the area. "Ideally, I would love to see some of these interpreters settle in the Niagara Region, and flourish in the Niagara Region. Niagara has a lot to offer. We have universities, colleges, industry, tourism, nature…there's so much here to offer."
She's hoping to get local businesses on board for a mini job fair. She encourages all employers who are looking to hire to contact her and take part. "
A lot of these people are highly educated and speak a very high level of English in some cases, and others have a very functional level of English." Long believes these individuals are ready and eager to work. There is a closed Facebook group that interpreters are part of that local businesses can ask to join if they want to advertise open positions. 
Individuals can also contribute. Long says that on top of everyday items, housing is very important. She also says that while furniture donations are needed, she needs a place to store them. "I know Niagarans can be very generous people…but if we don't have some place to store these things, it becomes a little bit difficult as well." 
In the short term, her goals are to receive further clarification from the IRCC on how they plan to continue the work of Afghan interpreters who are still stuck and in danger. She hopes to get things to a point where she can enjoy the company of those who she has worked so hard to bring to Canada. 
"I'm really hoping that at some point I can take a breather and enjoy that!"
If you want to be a part of the closed Facebook or if you or someone you know is willing to donate items, or has a large space that can be used as storage for donated items, please contact Wendy Long at wlong@afghaninterpreters.ca, subject line 'Niagara Help'.