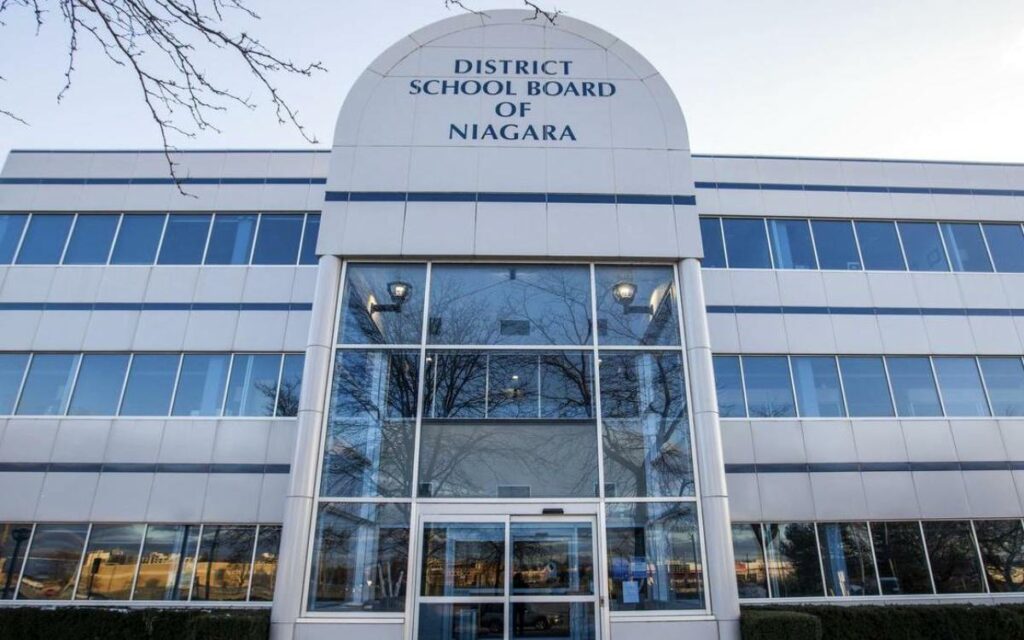 The DSBN's annual budget has increased nearly $100 million since the 2019-20 school year. Photo credit: VNIS Education
Just in time for the start of summer break this week, Niagara's public and Catholic school boards have approved of their respective 2023-24 budgets.  
For the fifth consecutive year, the District School Board of Niagara (DSBN) has approved a significant year-over-year budget increase, passing an over-$584,900,000 spending plan for 2023-24, up more than $38 million from last year. The massive seven per cent increase comes after a hefty hike of $24 million in 2022-23. 
According to a press release from the board last Thursday, the additional funding is necessary "due to a continued and steady increase in enrolment across the DSBN."
Niagara's public school system is expected to welcome 1,400 new elementary and secondary students next year, bringing DSBN's total enrollment to 41,700 students.
To accommodate the anticipated growth, the board is set to hire 109 additional full-time staff, including over 60 classroom teachers and early childhood educators.
"The best interests of our students and community are what set the foundation for this budget," said board chair and head of the finance committee Sue Barnett.
"We are proud of the work that's been done to produce a budget that enhances what we offer students and staff, and that's built to benefit families and community members as well. Niagara is growing, and we remain committed to making decisions that are good for everyone."
Highlights of the 2023-24 budget, according to the DSBN, include hiring more learning resource teachers and multi-language resource coaches, allocating $500,000 to expand the board's culinary program, and investing $200,000 toward the 'Student Equity Conference' and "enhanced equity, inclusion and anti-racism professional development for staff". 
Over $75 million is reportedly set aside for new school builds, additions, and renovations.
"With this budget," said outgoing Director of Education Warren Hoshizaki, "we are once again in an excellent position to directly support students and give them the learning experience they deserve."
On Tuesday, June 20, trustees from DSBN's smaller coterminous board, the Niagara Catholic District School Board, approved an equally eye-popping increase of $15 million, raising its annual budget from $279 million in 2022-23 to $294 million for 2023-24. 
The 5.4 per cent hike comes after an $11 million increase the year previous. 
According to a press release put out by Niagara Catholic last week, the additional funding will help support "early reading, mathematics, Indigenous education, mental health, and… de-streaming." 
"The Board's 2023-2024 budget was created after consultation with a number of stakeholders," said Director of Education Camillo Cipriano. "With this valuable input, we were able to ensure that the financial resources are in place for priorities in the next school year."
"We will continue to monitor spending and adapt as necessary to address any emerging needs."
Per Niagara Catholic, key additional investments for next year include $1.05 million for staffing to support de-streaming and transition to high school, $1 million for Indigenous education priorities, $738,000 for the board's 'Math Recovery Plan', and $689,000 to support reading interventions. 
Board chair Danny Di Lorenzo said senior staff "worked very hard to have a fiscally responsible budget for the 2023-2024 school year."