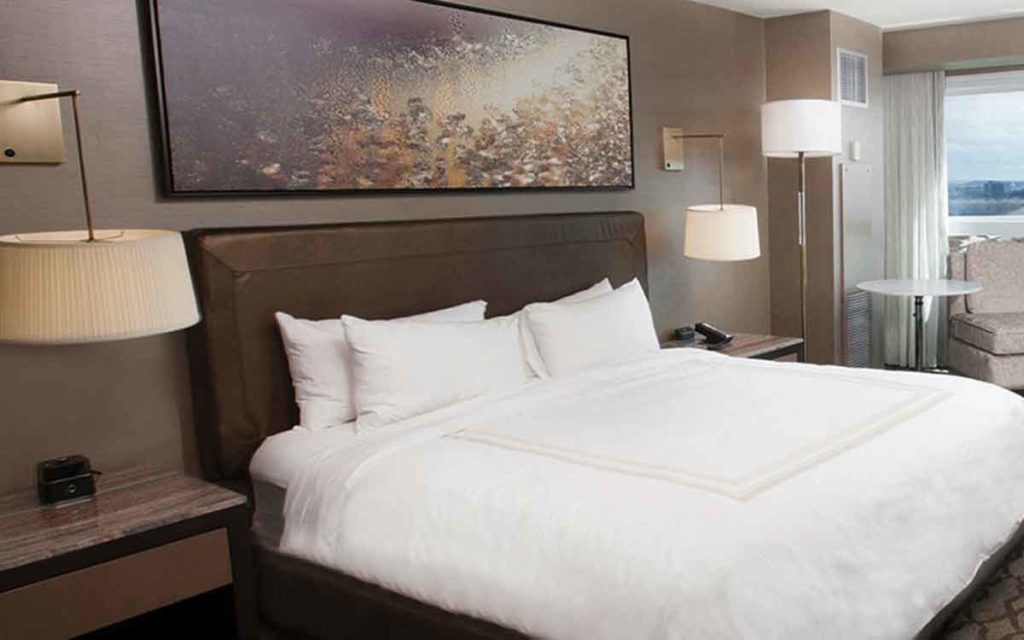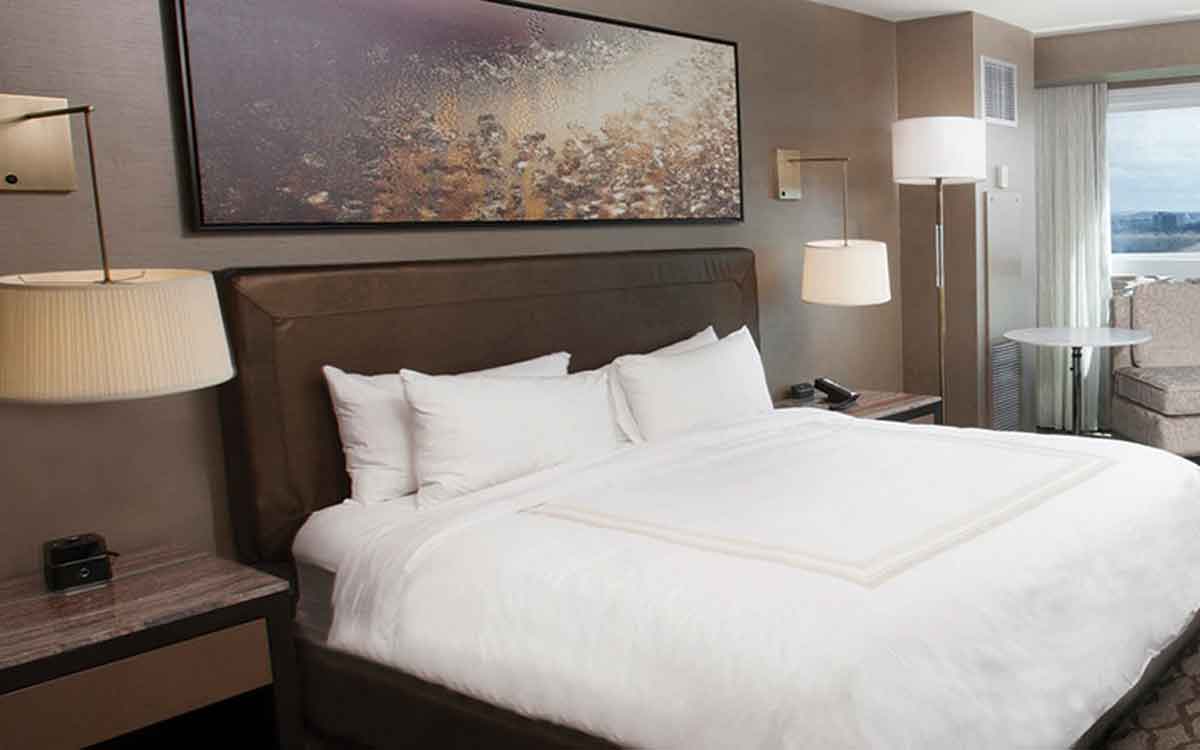 Niagara's hoteliers and tourism operators are once again giving back to the community as reservations for the always hotly anticipated annual Sleep Cheap Charities Reap event can be made starting tomorrow, Oct. 9 beginning at 8:00 a.m.
Sleep Cheap will once again run for five nights this year beginning Sunday Nov. 10 running up to and including Thursday Nov. 14, 2019. Many of Niagara's finest hotels will offer rooms only to Niagara residents during the event. Minimum donations for rooms remain the same as last year: $35 per night for a standard room, $45 for a Fallsview room, $65 for a whirlpool room, and $85 for a room with access to a waterpark. The new Municipal Accommodation Tax of $2 per night will apply. 2019 Sleep Cheap hotels are listed online at sleepcheapcharitiesreap.com.
"I can't believe it's been 16 years and it's raised over $2 million," said Niagara Falls mayor Jim Diodati. "It started out as an idea to bridge the gap between the residents and the tourists industry," explained the mayor. He said there was always a bit of a disconnect between the tourism sector and locals. The industry creates about 40,000 jobs in Niagara. "What use to be part time jobs have now become year-round career opportunities," explained Diodati.
The event has also added some attractions and features this year for Niagara residents including: Greg Frewin – WILD MAGIC: Starring International Grand Champion of Magic Greg Frewin.  This family friendly Vegas style magic show includes state of the art Illusions, exotic birds and majestic tigers.
In addition to the magic, the Greg Frewin Theatre, in partnership with Linus Hand Productions, will also stage the world's sunniest Jukebox Musical smash hit "Mamma Mia!"
Also being added for Niagara residents is the WonderFalls Pass. The WonderFalls Pass 2019 provides Niagara Region residents the opportunity to visit 10 of Niagara Falls' must-see tourist attractions for only $10.00 per person, during the week of Sleep Cheap. This initiative was created by Councillor Victor Pietrangelo in 2015. More information will be announced in the coming weeks.
For those charities looking to reap the rewards of the Sleep Cheap event, they can fill out an application online. The Sleep Cheap Charities Reap Committee is seeking applications from local charities and registered not-for-profits serving residents of the City of Niagara Falls that are interested in receiving a donation from funds generated by the annual Sleep Cheap Charities Reap initiative.
Eligibility requirements and application forms are available on the City's website niagarafalls.ca. The application deadline is Friday, Nov. 15, 2019.
The 2019 recipients of the charitable donations, as selected by the Sleep Cheap Charities Reap Committee through the application process, will be announced in December. 100% of the funds raised through Sleep Cheap benefit local charities.
"The part I'm most proud of is 100 per cent of the money raised goes to charity and it stays local," explained Diodati. "If it wasn't for the tourism operators there wouldn't be a Sleep Cheap."