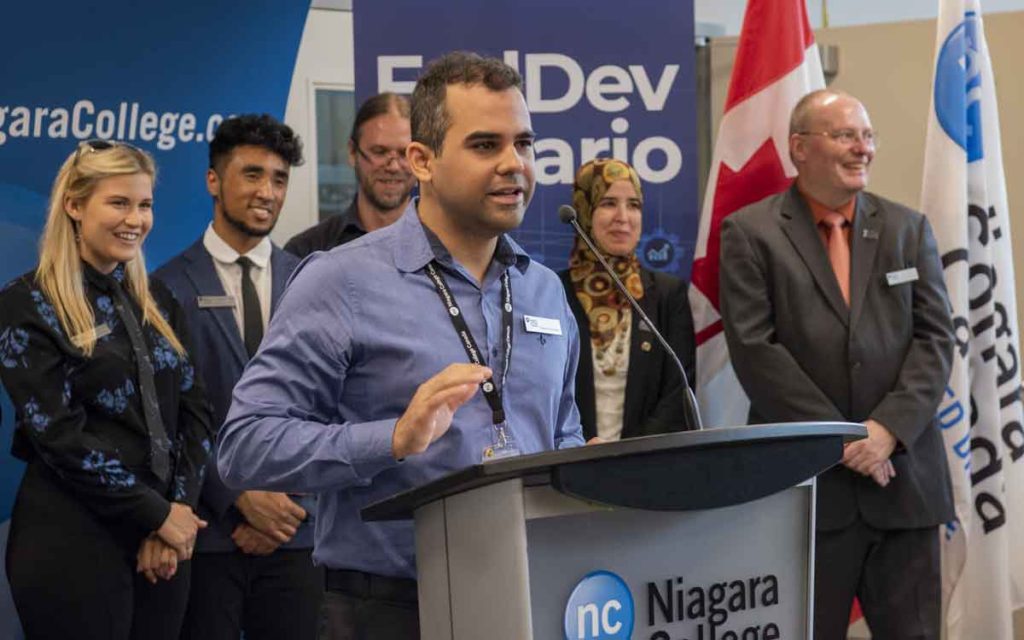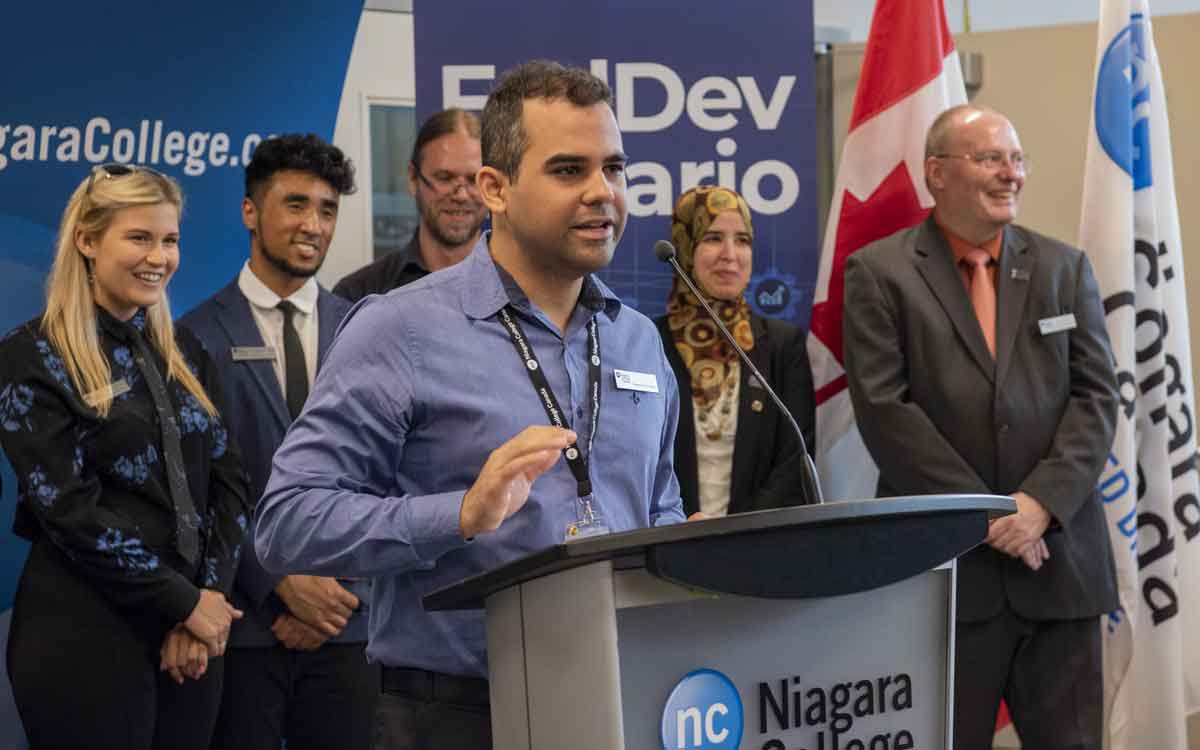 Niagara College student Rafael Almaeida speaks about how he is gaining real-world experience while working in research at the Walker Advanced Manufacturing Centre and how he is able to contribute to real-world solutions for industry partners. Supplied photo.
The Honourable François-Philippe Champagne, federal Minister of Infrastructure and Communities, along with Vance Badawey, Member of Parliament for Niagara Centre, announced a FedDev Ontario contribution of $14 million to Niagara College to expand the Southern Ontario Network for Advanced Manufacturing Innovation (SONAMI). Badawey made the announcement on behalf of the Honourable Navdeep Bains, Minister of Innovation, Science and Economic Development and Minister responsible for FedDev Ontario.
The $14-million investment will allow the network to grow to 10 partners, enhance its reach into the manufacturing community and support over 550 jobs.
"Niagara College and its SONAMI partners are pushing the limits of what our manufacturers can do. The network has already demonstrated its ability to help companies grow and create jobs for the Niagara Region and well beyond. I look forward to seeing the successes that will come from an expanded network," said Badawey in a statement.
Created in 2016 with a $7.3-million contribution from FedDev Ontario, SONAMI is a network of seven post-secondary institutions led by Niagara College and includes Mohawk College, Sheridan College, McMaster University, Conestoga College, Fanshawe College and Lambton College. SONAMI pools the resources and expertise of its members and matches them to the needs of smaller manufacturers. This enables them to adopt cutting-edge technologies into their operations to increase productivity and create innovative new products, grow and diversify their businesses into new markets and become more competitive.
With new funding, SONAMI will expand its geographic reach beyond the Niagara region by adding three new post-secondary institutions. Companies will be able to connect to a broader range of expertise and knowledge in areas such as bio-industrial manufacturing, green product manufacturing and "Industry 4.0" technologies, including digitally enabled and intelligent manufacturing.
Niagara College president Dan Patterson was pleased with the announcement saying, "We are thankful to FedDev Ontario for this significant new investment in SONAMI. Niagara College is proud of the network's tremendous success as a one-stop shop for advanced manufacturing applied research in southern Ontario. With this expansion, we will continue to help small- and medium-sized enterprises remain competitive, while enabling our students to gain valuable skills working on cutting-edge solutions for our industry partners. Together, we are stimulating the economy while building essential skills for tomorrow's workforce."
The expanded network will provide technical knowledge and expertise to another 240 businesses as they work to commercialize up to 240 new products. The project will create and maintain 552 permanent jobs and provide skills training and development for up to 360 students and researchers, preparing young Canadians for the jobs of today and tomorrow.
Niagara College received the 2019 Research Partnership Award from the Canadian Association of Research Administrators (CARA) for the significant impact SONAMI has had on the regional economy.
Niagara College agrees to purchase Niagara Corporate Business Centre
Niagara College has agreed to purchase the Niagara Corporate Business Centre (NCBC) in Niagara-on-the-Lake from Trivieri Investments Limited and is scheduled to assume ownership of the property on August 23.
Located on Glendale Avenue East in the Town of Niagara-on-the-Lake, the 33-acre property, which includes a three-story office building, is adjacent to Niagara College's Niagara-on-the-Lake Campus, and is already home to Niagara College offices that were previously leased from Trivieri Investments Limited.
"With its size and location right next door to our Niagara-on-the-Lake Campus, the Niagara Corporate Business Centre property provides long-term flexibility and room for expansion," said Niagara College president Dan Patterson. "As we look to the future, this acquisition will help ensure the College's ability to accommodate the needs of our growing community, and remain among the most innovative and unique learning environments in Canada."
The NCBC is currently home to 18 businesses and agencies as well as some Niagara College administrative offices. Current building operations at the property will continue unchanged. Niagara College will work with Niagara Region and the Town-of-Niagara-on-the-Lake to explore options for the property under the Glendale District Planning process.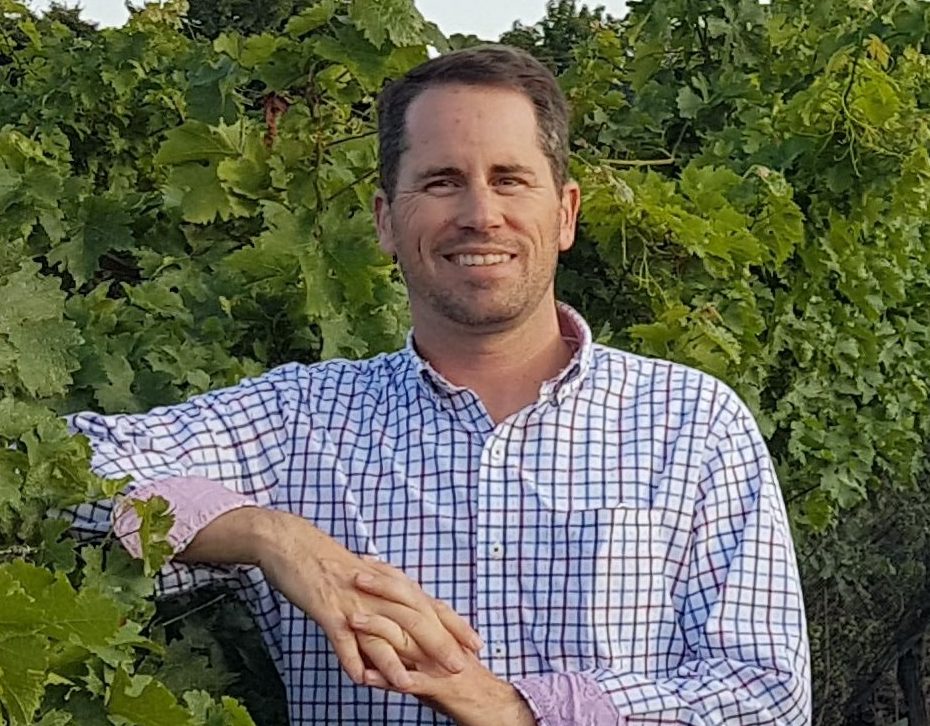 Kevin has spent over two decades as a public relations professional in a variety of sectors including professional sports, the arts, industry and healthcare.  After tiring of the daily commute to Toronto he returned to Niagara and launched The Niagara Independent, an on-line news sources published twice weekly.
He is a graduate of Brock University, Niagara College and the Richard Ivey School of Business. He was named one of Niagara's 40 Under Forty in 2005.
Kevin is most proud of his twin daughters. He is also a triathlete and four-time Ironman finisher.