The federal election hasn't even officially begun yet, but we are already being bombarded by advertising by the so-called "third party" groups expressing their views on which political parties or candidates should be elected – or not – in October.  In the 2015 election, the vast majority of third party groups were promoting the election of a Liberal government – often with foreign money – and ran dishonest campaigns against Conservative candidates in swing ridings. As we now know, a sufficient number of these swing ridings did vote Liberal, and Justin Trudeau ended up with a majority government.  In 2019, quite a few third parties supportive of Conservatives have sprung up and are taking action to oppose another term of Liberal rule.  As a result, the involvement of these groups in the upcoming election looks to be more balanced than it was in 2015, although the largely union-funded leftist groups are still in the majority.
This week, a third party group called the Coalition of Concerned Manufacturers and Businesses of Canada (CCMBC) launched a campaign aimed at pointing out to Canadians the many destructive impacts Trudeau government policies have had on their small- and medium-sized business members and the perils of re-electing them to see more of the same.  Full disclosure – I am acting as a Special Advisor to this group, as is the former Liberal MP and gas price expert Dan McTeague and Greenpeace co-founder Patrick Moore, who now has become Greenpeace's biggest  critic as that organization has moved away from its original mandate.
The theme of CCMBC's campaign is "This election could cost you your job".  Most of the organization's members are based in Ontario, and many have connections to the resource industries that have been so badly damaged by Trudeau's anti-energy sector policies.  It is astonishing to continue to see people in Ontario and some other provinces make comments like "Canada should not develop its energy sector any further" with the belief that their job will not be affected.  Many well-paying manufacturing jobs in Ontario, Quebec and other provinces outside of Alberta are heavily dependent on oil, gas and other natural resource activity, as is a great deal of government revenue for the federal, provincial and municipal governments that funds our valued social programs.  Any Canadian that thinks we can write off this vital sector without it having a negative impact on them is delusional.
A number of the Coalition's members are contemplating or have already moved all or part of their businesses out of Canada.  They haven't wanted to do this, but when you face going bankrupt or moving to another jurisdiction, the choice is pretty clear. And these are high quality, well paid jobs moving out of the country – the kind of jobs that politicians of all political stripes claim to want to keep in Canada.  One coalition member who was forced to move most of his operation to the US – where he was offered sizeable incentives to relocate and where his business is now thriving – told his local Member of Parliament, a Liberal, about his situation.  The MP did not seem at all dismayed, and merely commented that the government's generous social programs such as EI would ensure the laid-off employees had a "soft landing".  How appalling that a member of the national government would be so ignorant as to be unaware that the departure of more and more tax-paying businesses and their employees undermines Canada's ability to fund these very programs that provide those soft landings.  Unfortunately, the re-election of a Liberal government or some kind of unholy coalition government of Liberals and Greens or NDP will only accelerate this trend.
Members of the Coalition firmly believe that the stakes are especially high for their businesses and the economy in general in the upcoming election.  Let's hope Canadians win this time.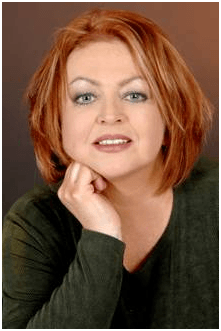 Catherine Swift is currently President and CEO of Working Canadians (www.workingcanadians.ca.  Prior to that, Catherine Swift had been with the Canadian Federation of Independent Business since September 1987, initially as Chief Economist. She became Chair in June 1999 after being named Chief Executive Officer in July 1997 and President in May of 1995.  Her various responsibilities included coordinating policy issues at federal, provincial and municipal levels of government, representing CFIB with politicians, government, business, media and other groups.
Ms. Swift has worked with the federal government in Ottawa holding several positions with the Departments of Consumer and Corporate Affairs, Industry and Communications. Her areas of specialization included corporate and industrial analysis and international trade. Catherine Swift has a MA in Economics.
She has published numerous articles in journals, magazines and other media on such small business issues as free trade, finance, entrepreneurship and women small business owners. Ms. Swift is a Past President of the Empire Club of Canada, a former Director of the C.D. Howe Institute and past President of the International Small Business Congress. She was cited in 2003 and again in 2012 as one of the top 100 most powerful women in Canada by the Women's Executive Network.